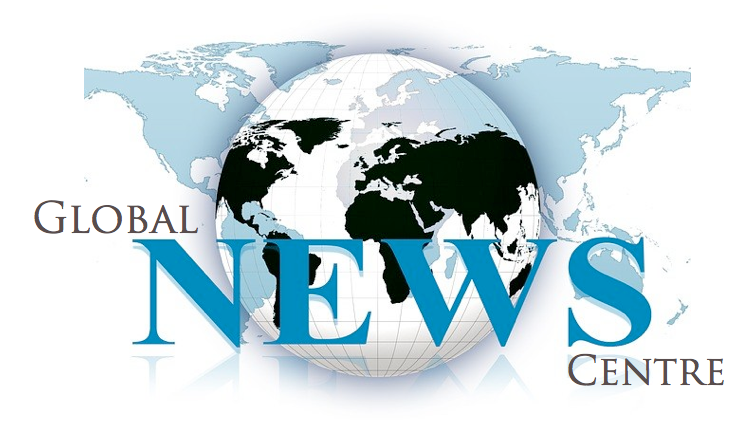 2014 Wolf Walk progressing across Northwest
Wolf advocates intend to aid North American wolf population, beleaguered by removal from Endangered Species Act.
Tim King Global News Centre
(SALEM)  Calling Mato Woksape a spiritual person is accurate, but still a tremendous understatement.  This Native American from Oregon is leading the 2014 North American Wolf Walk which began near Madras earlier this month.  He is raising awareness and building pressure on the government which he believes is collectively turning its back on one of the world's most sacred animals.  Woksape, knows through inside circles as the Invisible Warrior, says the Wolf Walkers are on a spiritual journey to get in touch with the wild spirit of the wolf.
"Each day we carry this prayer for the restoration of this land as it was before colonization.  As a Lakota, Blackfoot and Pottawatomie  person, I am uniting the tribes of this ancient land with friends who care for all the other races as we remember our tribal legends about the wolf and why it is sacred and needs to be protected."
He says the walk is filled with unpredictable events and encounters.  For Woksape, who has taken part in a number of cause-based walks in the past, both in North America and internationally, the experience is one he knows well, yet he says he never fails to be amazed, along with the other participants.
"Each day walkers get an education they could never get in a classroom.  They are becoming to feel the pain of the earth and the ways our mother and the water is being held in bondage."
In addition to achieving their political objectives to protect the wolf, Woksape says walkers are getting in touch with nature and the human spirit in ways many never imagined.
But its no walk in the park. Threats are a daily happening all too often.  A new death threat, Woksape says, was placed on his Facebook page.
"I promise to kill every wolf/hybrid I see in Oregon this year in your honor buddy….the least I can do for you."
"Thankfully," Woksape says, "a little reverse phone search revealed that this guy, Gary Kvam, lives in Bend and has that number according to tel2name.com."
Unfortunately, any success at this type of activism places these wolf advocates in a position where they are at risk.  They take it all very seriously and have little regard for individuals who rally for new ways to eliminate wolves from the continent.  The enemies of the wolf generally hail from the hunter / sportsman and agricultural communities, though among all of the said groups, there are also wolf advocates who back efforts like the Wolf Walk because of the basic fact that human encroachment is to blame for the waning, though often over exagerated numbers of wolves in existence.
"Walkers are gaining a deeper love of the land and gather the courage to confront injustice in a good way and spread the message of our unstoppable prayer for the wolf," he said.
Their spirit is easy to admire for other activists, anyone who wants to support the mission or learn more, should visit: https://www.facebook.com/events/689379914420566/857189530972936/?ref=notif&notif_t=plan_mall_activity
_________________________________________________________
Tim King: Global News Centre Editor and Writer
tim@globalnewscentre.com
(Facebook.com/TimKing.Reporter)
With more than 25 years of experience on the west coast and worldwide as a television news producer, photojournalist, reporter and assignment editor, Tim King is GlobalNewsCentre.com's Executive News Editor. His background includes covering the war in Afghanistan in 2006 and 2007, and reporting from the Iraq war in 2008. Tim is a former U.S. Marine who follows stories of Marines and Marine Veterans.
Tim holds awards for reporting, photography, writing and editing from traditional mainstream news agencies like The Associated Press and Electronic Media Association; he also holds awards from the National Coalition of Motorcyclists, the Oregon Confederation of Motorcycle Clubs; and was presented with a 'Good Neighbor Award' for his reporting, by The Red Cross.
His years as a Human Rights reporter have taken on many dimensions.  Tim has rallied for a long list of cultures and populations and continues to every day, with a strong and direct concentration on the 2009 Genocide of Tamil Hindus and Christians in Sri Lanka. As a result of his long list of reports exposing war crimes against Tamil people, Tim was invited to be the keynote speaker at the FeTNA (Federation of Tamil Sangams of North America) Conference in Baltimore, in July 2012. This is the largest annual gathering of North American Tamils; Tim addressed more than 3000 people and was presented with a traditional Sri Lanka 'blessed garland' and a shawl as per the tradition and custom of Tamil Nadu.
Tim specializes in writing about political and military developments worldwide; and maintains that the label 'terrorist' is ill placed in many cases; specifically with the LTTE Tamil Tigers in Sri Lanka, where it was used as an excuse to slaughter people by the tens of thousands; and in Gaza, where a trapped population lives at the mercy of Israel's destructive military war crime grinder. At the center of all of this, Tim pays extremely close attention to the safety and welfare of journalists worldwide.