Daily Archives:
July 29, 2014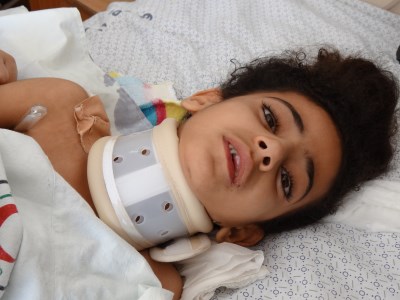 That day there was a heavy bombardment in Shujeiyah. Her family decided to try to escape, and flee the upper floors. As they ran down the stairs, shells scored a direct hit on their home. It collapsed around them.
Article by Julie Webb-Pullman
(GAZA)  Mahar Hamid Sheikh-Khalil is seven years old. She used to have a mother and father, three sisters and a brother, grandparents, aunts and uncles.
She used to play with her brother and sisters and their cousins, scampering about the yard or on the roof, sometimes in the street with the neighbours' kids. She used to walk, and skip and jump.