Tag Archives:
Death. Business
Fishman downplayed the dangers of addiction to opioids.
Marianne Skolek Perez, Investigative Reporter
(MYRTLE BEACH) His "guide" aimed at State Medical Boards around the country became the holy grail to physicians in minimizing the dangers of addiction and death from prescribed opioids such as OxyContin.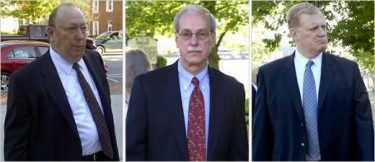 President Trump calls for extermination of drug dealers responsible for causing deaths.  Should he include the pharmaceutical executives who knowingly marketed their dangerous opioids criminally which resulted in tens of thousands of deaths?
Marianne Skolek-Perez Global News Centre
Last night, NBC Nightly News televised a segment on Insys Therapeutics and their criminal marketing of Subsys (Fentanyl) which has resulted in a landmark outcome — the arrest of CEO's of the disgraced pharmaceutical company.  Here is a link to the NBC Nightly News broadcast https://www.nbcnews.com/nightly-news/video/drug-company-bribed-doctors-to-prescribe-opioid-federal-indictment-says-1189045827628