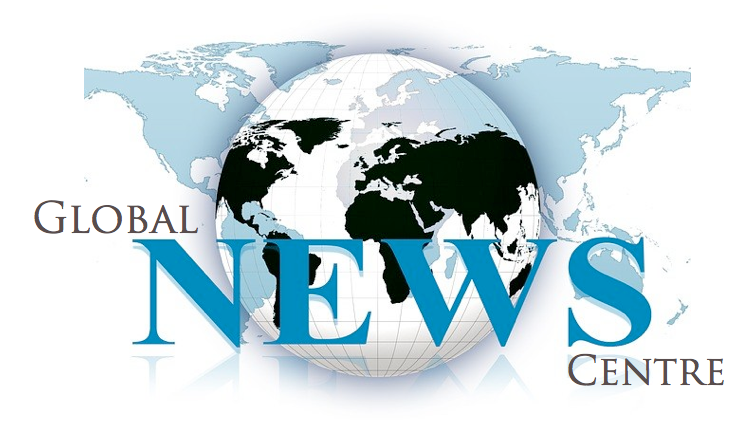 A bi-polar critique: across the river and into the trees… A Farewell To Hemingway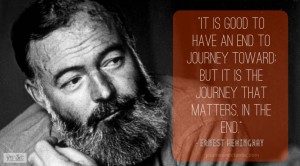 And even madmen manage to convey
                Unwelcome truths in lonely gibberish…
                                                  - W.H. Auden – The Quest  
William Annett Global News Centre

(DAYTONA BEACH)   We all grew up in a culture that doted on Ernest Hemingway. Even before I cleared English 101, my father was a Hemingway fan, praising his crisp, simple diction, his avoidance of adverbs and verbose construction, his nouveau Parisian cool, his he-man take on guns, women and courage.  Check it out (from his final novel, Across the River and Into the Trees):
"He saw the girl watching him and he smiled at her. It was an old smile that he had been using for fifty years, ever since he first smiled…"
And if you liked Hemingway, you had to ignore the fact that as a person he was almost a total jerk. He was a bully, a braggart and – in the English vernacular – a cad. He loved to put on the boxing gloves with someone smaller and less adept, such as Scott Fitzgerald , and beat the crap out of him. He left his first wife and his son, still a baby, compulsively when he met his second, and more beautiful paramour. And his scant, almost marginal war experience as a stretcher bearer in Italy in 1916, and later  actually, I think he was a correspondent for the Toronto Star, followed by a stint as a stringer for Collier's a safe distance from the action during World War II – all rendered him a permanent military expert. Eventually,  perhaps batting out a dispatch from a bistro in Montmarte, he could pontificate about the comparative energies and talents of Bernard Montgomery and George Patton, who in large measure, and aided by a few million Russians, merely won the damn war.
In fact, Hemingway's bi-polarism, as a result of his well-publicized manic depressive disorder, is reflected not only in his roistering lifestyle but in his work, from the manic fixation on matadors and the bull run at Pamplona to the deep depressive immobility of The Swede, the former fighter, waiting resignedly for The Killers to take him out, alone in the refuge of a hick mid-western  town.
Hemingway: Odio et amo. You've got to love this guy when he's being his honest self. The early short stories, the Nick Adams character who was his alter ego as a young man when he was writing this stuff, with the clean, simple prose of young manhood, which became his lasting signature.  Brilliant short stories such as Up In Michigan and The Three-Day Blow.  But the persona that usually takes over as the obviously autobiographical protagonist in his novels is often that of a braggart, an unrepentant tough guy, womanizer and, let's face it, phony.  Following two or three decades behind him, I would have loved the opportunity of sitting in a sidewalk cafe on the Left Bank with a shot of absinthe and listening to him talk about The Sun Also Rises and his take on the imagery of death in the afternoon and impotence. But I'm damned if I'd have wanted to get drunk with him in Montmartre, because he'd likely reach a point where he'd want to go a few rounds and, malheureusement, in life as well as in the writing game, he was a light heavy and I've been less than a welter.
But the split personality of the man needn't detract from the major work of the writer; it even imprints it with the kind of dualism and tension that characterize all great art.  The character of Lieutenant Henry in A Farewell To Arms is both admirable – "I didn't particularly want to kill anybody" – and craven, in that on the flimsiest of pretexts he deserts his active duty to run away with an English nurse, likely being instrumental in her death and that of their baby. (A weird fictional foretaste of his later abandonment of his own wife and child.)
I once owned a famous poster advertising an historic bullfight program in Madrid, I think in 1936, featuring the big three toreros at the time – I think it was Manolete, Dominguin and Sanchez, all on the same program. (I've spotted identical copies of the poster in two different Hollywood movie sets, including "Barefoot In The Park.") I'm sure Papa Hemingway must have been there that day. The poster depicts a twirling matador and a near-spent toro; it's a beautiful color rendering.
It's hard to knock a national pastime, but even baseball has its steroid scandals. So you can remain indifferent if you wish to Papa's show-off depiction of the brutal stupidity of bull-fighting, but it's hard to deny the stark beauty of Death in The Afternoon. In literature as in business, that's what makes a market.
In fact, Hemingway's greatness probably depends on that duality, the left jab and right cross, the hyper Francis McComber and the deep submission of The Old Man And The Sea. And speaking of which, that's where Hollywood comes in. Because there's also a vast difference in the movie treatments that were inflicted on the half dozen Hemingway novels that were committed to film.
At the worst, The Old Man and The Sea and the capture of The Great Fish is a close allegory for Hollywood Hemingway: the great fish, lashed to the side of his boat after a herculean struggle, is gnawed to shreds by sharks and other predatory denizens (read Hollywood scriptwriters) by the end of the picture.
Winston Churchill, another classic manic, once said that the margin between great achievement and abject failure was as thin as a razor's edge. Hemingway, like Winnie,  defied and crossed that line many times, and we can all be grateful for it.
Hemingway's later years, his vacillation between his house in Key West and his cabin in Ketchum, Idaho, are crawling with clues, even if he hadn't already been diagnosed as bi-polar. If you're ever in Key West, check out his house at the extreme south end of Duval Street.
Papa's third wife, Pauline, built him a study in a shack at the back of the lot, and its curious construction included a metal roof, not unusual in hurricane country. It's known as a "roof-over." And one day, according to local legend, Ernest and Tennessee Williams were sitting on the back veranda of the house working their way through a bottle of Weller's Best. The temperature was in the high 90's, and as they watched, a cat tried to navigate the roof-over, stopping every step or two to shake its forepaws. And Hemingway said: "Look at that cat on the hot tin roof."
To which Tennessee responded: "What a title for a stage play."
Hemingway and Tennessee Williams. The final dualism or unlikely  contradiction. The great playwright, gay before it became popular, and Hemingway the ultimate womanizer. Like the close friendship between Duke Ellington and his close friend  and arranger, Billy Strayhorn, the two of them perfectly in synch with their musical genius but at the extremes afflicted as a womanizer and a gay-before-his-time. Go figure.
The last act for Ernest, of course, took place in Ketchum, where he was suffering in the throes of his disorder. Pauline and his doctor had realized the suicidal potential and carefully sequestered the key to the cabinet that held his shotguns and the ammunition. In his crafty bi-polar way, Ernest somehow outmaneuvered them and got his hands on both. He always did have a thing for guns. You know the ending.
The medium-sized, fairly happy life of Ernest Hemingway. Unlike the case  of Francis McComber, it wasn't necessary for somebody else to pull the trigger.
Odeo et amo. Either way, Poppa left us a lot.
Bill Annett writes four newsletters: The Canadian Shield, American Logo, Beating the Street, and The Oyster World. He can be reached at: hoople84@gmail.com.
________________________________________________________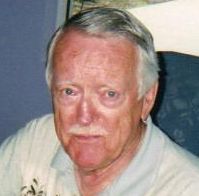 Bill Annett grew up a writing brat; his father, Ross Annett, at a time when Scott Fitzgerald and P.G. Wodehouse were regular contributors, wrote the longest series of short stories in the Saturday Evening Post's history, with the sole exception of the unsinkable Tugboat Annie.
At 18, Bill's first short story was included in the anthology "Canadian Short Stories." Alarmed, his father enrolled Bill in law school in Manitoba to ensure his going straight. For a time, it worked, although Bill did an arabesque into an English major, followed, logically, by corporation finance, investment banking and business administration at NYU and the Wharton School. He added G.I. education in the Army's CID at Fort Dix, New Jersey during the Korean altercation.
He also contributed to The American Banker and Venture in New York, INC. in Boston, the International Mining Journal in London, Hong Kong Business, Financial Times and Financial Post in Toronto.
Bill has written six books, including a page-turner on mutual funds, a send-up on the securities industry, three corporate histories and a novel, the latter no doubt inspired by his current occupation in Daytona Beach as a law-abiding beach comber.
You can write to Bill Annett at this address: hoople84@gmail.com