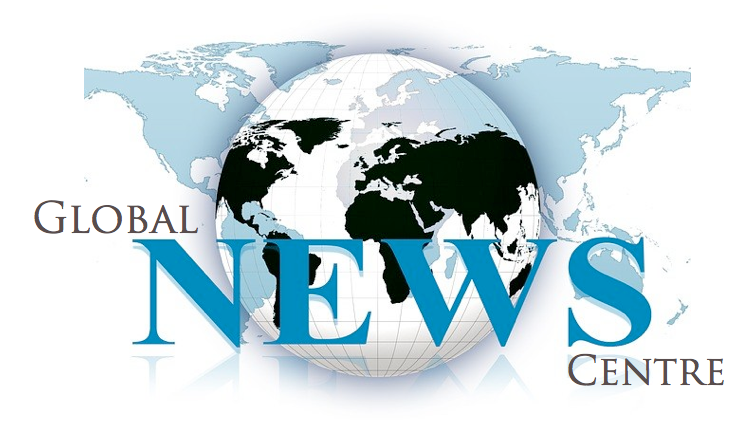 Black July – The Tamil Holocaust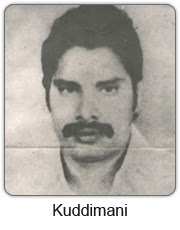 Black July will remain in the Tamil conscience for centuries to come.
Global News Centre
The cruelties inflicted on the Tamils by the Sinhalese, were beyond Comprehension. Kuddimani (picture below) had his eyes gouged out and then stabbed to death. Even animals have better compassion than these cruel human animals. Please click and read the links below…
The Madras Hindu of 10th August 1983
Posted by www.telo.org on Thursday, July 24, 2014 ·
"Selvaraja Yogachandran (TELO), popularly known as Kuttmuni, a nominated member of the Sri Lankan parliament who was one of the 52 prisoners killed in the maximum security Wellikade prison in Colombo two weeks ago, was forced to kneel in his cell, (where he was under solitary confinement), by his assailants and ordered to pray to them. When he refused, his tormentors taunted him about his last wish, when he was sentenced to death. (He had willed that his eyes be donated to someone so that at least that person would see an independent Tamil Eelam.) The assailants then gouged his eyes. He was then stabbed to death and his testicles were wrenched from his body. That was confirmed by one of the doctors who had conducted the post-mortem on the first group of 35 prisoners. According to S.A David,[iii] the thirty-five Tamils were then heaped in front of the statue of Gautama Buddha in the yard of the Welikade prison and when some yet alive raised their heads they were clubbed to death.The second round of killings on July 27 was lead by Sepala Ekanaike, undergoing life imprisonment for the hijacking of an Alitalia plane on its flight from Delhi to Bangkok a year previously. Sinhalese prisoners convicted of murder, rape and burglary charges were handpicked by the warders, who after plying them with liquor, let them loose on the remaining Tamil political prisoners. Seventeen prisoners were killed on this occasion.
Messages from Canadian politicians
NDP PARTY – CANADA
Statement by the Leader of the Official Opposition regarding the Black July Pogrom
<http://www.ndp.ca/news/statement-leader-official-opposition-regarding-black-july-pogrom>
"We stand with the quarter-million-strong Tamil community in Canada in commemorating the tragic events of Black July."
http://www.jasonkenney.ca/news/hon-jason-kenney-issues-statement-on-31st-anniversary-of-the-black-july-pogrom/
All About Black July. This gives a comprehensive coverage of what happened between July 24 to July 29 1983
https://www.google.com/webhp?sourceid=chrome-instant&rlz=1C1RNVG_enMY572MY573&ion=1&espv=2&ie=UTF-8#q=Anatomy%20of%20an%20Anti-Tamil%20Pogrom%3A%20Thirty-first%20Anniversary%20of%20%E2%80%9CBlack%20July%E2%80%9D%201983.
52 Prisoners were killed in the Maximum Security Jail. The details are in this link.
After remaining mute and deaf for 5 days President J.R. Jayewardene (1978-1988) appeared on television and addressed the nation for the first time since the outbreak of the anti-Tamil pogrom. His speech poured oil into the fire or rubbed salt into the wounds inflicted on Tamil civilians.  He fanned   the flames of anti-Tamil sentiments by stating  that legislation would be brought before Parliament to bar political parties that espouse separation from entering the Legislature and to deprive members of such parties of their civic rights:
This was the solace the Tamils receive from the first executive president of Sri Lanka, President J. R. Jayawardene, who stated after the Carnage: "I am not worried about the opinion of the Jaffna people… now we cannot think of them, not about their lives or their opinion… the more you put pressure in the north, the happier the Sinhala people will be here… Really if I starve the Tamils out, the Sinhala people will be happy." Daily Telegraph, 11th July 1983
Then he went on as follows:
"The time has come for the whole Sinhala race which has existed for 2,500 years, jealously safeguarding their language and religion, to fight without giving any quarter to save their birthright. I will lead the campaign."
'We are very sorry that this step should be taken. But I cannot see, and my Government cannot see, any other way by which we can appease the natural desire and request of the Sinhala people to prevent the country being divided, and to see that those who speak for division are not able to do so legally.'  There was no remorse and no apology to the victims of the violence from the head of state.  On the contrary Jayewardene brazenly justified the orgy of violence by declaring that the attacks were "not a product of urban mobs but a mass movement of the generality of the Sinhalese people." and that "the time had come to accede to the clamour and the national respect of the Sinhalese people to prevent the country from being divided."