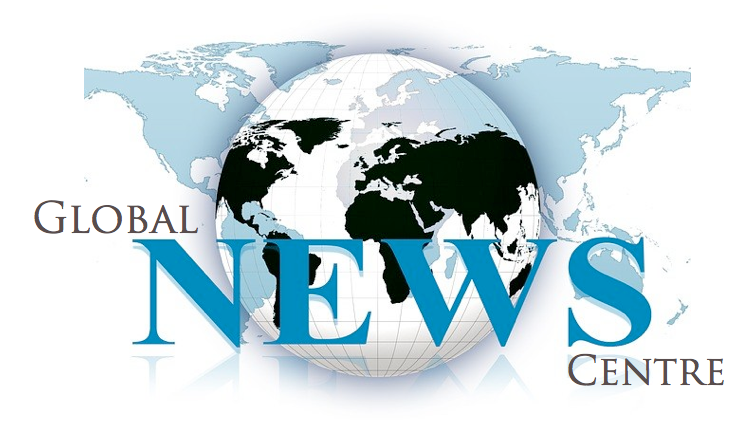 DREAMLAND (Book review)
The True Tale of America's Opiate Epidemic, by Sam Quinones.
Marianne Skolek Global News Centre
(MYRTLE BEACH)    My friend, Sam Quinones, former newspaper reporter with the L.A. Times very nicely had his publisher send me an advanced copy of his book Dreamland to be released April 21.
I do not profess to be a book reviewer, but I am knowledgeable after 13 years of hard work on how the prescription opioid epidemic is destroying families every day throughout the country
I encourage every family in the U.S. and Canada dealing with the addiction and potential death of loved ones to prescription opioids or heroin to order a copy of Dreamland.  It is available on Amazon.  (http://www.amazon.com/Dreamland-True-Americas-Opiate-Epidemic/dp/1620402505) Sam Quinones has exposed the dirty world of the pharmaceutical industry.
There are families who need to educate themselves on the history of the greatest elimination of human life — compliments of the well financed pharmaceutical industry and with the green light from the FDA.  I don't want to go into much detail on what Sam writes about in this epidemic.  What I want to do is spark your interest so you order the book immediately and learn the grass root movement by the pharmaceutical industry to kill and addict families — and profit in the billions of dollars.
Here are some highlights of the book which intrigued me because I am familiar with the "pharma players" and their lack of conscience as families are destroyed to this epidemic:
At West Virginia University in Morgantown, West Virginia, a Dr. Carl Reilly Sullivan watched his drug rehabilitation clinic fill with OxyContin addicts.  He was seeing people on spectacular doses of OxyContin every day – 300 mg. and more and couldn't tell the difference between them and a heroin addict.  Dr. Sullivan was told by the maker of OxyContin, Purdue Pharma that addiction to the drug was rare.  Dr. Sullivan met with sales reps from Purdue Pharma and told them what he was seeing in his clinic.  The reps told him they were informed by Purdue Pharma that the drug was safe.  He brought a woman with him who had become addicted to prescribed OxyContin.  Purdue Pharma reps continued pushing OxyContin.  And the woman he introduced Purdue Pharma's sales reps to?  She died of an OxyContin overdose six months after their meeting.
* In 1997 a newspaper in Ohio, the Portsmouth Daily Times, published an article featuring a man named Ed Hughes, who ran a counseling center about OxyContin.  At the time, Hughes did not realize the crisis they were facing.  A second story ran in the Portsmouth Daily Times about addiction and OxyContin.  Shortly after the story ran, an attorney representing Purdue Pharma threatened to sue the Counseling Center if Hughes ever said in print that OxyContin was addictive.
* Guidelines were written by the pharmaceutical industry (Purdue Pharma) in the prescribing of opioids.  Purdue Pharma objected to a "ceiling" on opiate doses.  A study by a pharmaceutical spokesperson by the name of Russell M. Portenoy, MD and seven other researchers at Beth Israel Hospital, determined that patients taking 293 mg. a day of OxyContin were not experiencing any problem with the highly addictive and deadly opiate.
* Sam Quinones also writes of J. David Haddox, DDS, MD who I have written about extensively in the past 13 years.  I refer to Haddox as the "gatekeeper" at Purdue Pharma.  He convinced the medical profession that if patients exhibited signs of addiction, they were actually experiencing "pseudo-addiction"  – a word he coined.  Haddox keeps a very low profile in his office at Purdue Pharma.  The damage he has caused in the loss of life to the lies of addiction to OxyContin are insurmountable.
So I encourage everyone to buy Sam Quinones Dreamland and be prepared to read how billions of dollars were more important to the maker of OxyContin than the lives of your loved ones.  Also, you will question why the borders are still open allowing heroin to flow into the U.S.
Sam did his homework on Dreamland.  Now it's your turn to do your homework and read the book.
LP – How about more peace, love, laughter, faith — oh wait we have it.
__________________________________________________________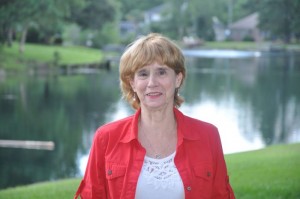 Global News Centre's Marianne Skolek, is an Investigative Reporter who focuses on the Prescription Opioid/Heroin Epidemic in the U.S. and Canada. In particular, Marianne has covered the criminal marketing of OxyContin going back to 1999 and continuing to the present.
In 2002, Marianne lost her daughter, Jill to prescribed OxyContin which her physician referred to as "mobility in a bottle." It was, in fact, death in a bottle. After doing extensive research on the maker of OxyContin, Purdue Pharma, Marianne began working with the Department of Justice in Virginia in their criminal investigation into Purdue Pharma and in July 2007 was asked by the U.S. Attorney John Brownlee prosecuting the case to testify against the three CEO's of Purdue Pharma, Michael Friedman, Paul Goldenheim, MD and Howard Udell, Chief Counsel. The CEO's pleaded guilty to misleading the medical profession about the dangers of OxyContin. Marianne also testified against Purdue Pharma at a Judiciary Hearing of the U.S. Senate in July 2007.
In addition, a dangerous and highly addictive opioid named Zohydro has been approved by the FDA against their Advisory Committee's advice and Marianne continues to alert Attorneys General, Senators and Congressmen as to the FDA's irresponsibility in the out of control prescription opioid/heroin epidemic killing and addicting in the tens of thousands each year. Zohydro has been referred to as "heroin in a capsule" and its lowest dosage (10mg) contains twice as much hydrocodone as found in a Vicodin pill. The highest single dose of Zohydro contains as much hydrocodone as 5 to 10 tablets of Vicodin or Lortab. Zohydro mixed with alcohol can be fatal and has no abuse deterrent built in which will make it easy to crush and deliver a fatal dose of the opioid.
Currently Marianne has been instrumental in calling for the termination of Margaret Hamburg, MD, Commissioner of the FDA as well as Bob A. Rappaport, MD and Douglas Throckmorton, MD for their lack of commitment to safeguarding the American public against the prescription opioid/heroin epidemic. Marianne's research, writing and contact with government agencies and attorneys has also exposed the heavily funded pain foundations set up by the pharmaceutical industry and their paid physician spokespersons who convinced the medical boards in 50 states and Canada that dangerous opioids such as OxyContin were less likely to be addictive. These physicians — in particular Scott Fishman, MD, J. David Haddox, DDS, MD, Perry Fine, MD, Lynn R. Webster, MD, Russell Portenoy, MD also downplayed the risks of addictive opioids in books as authors. These books are still available for sale and promoted to the medical profession.
Here are links to Marianne's involvement in exposing the national conspiracy of the prescription opioid/heroin epidemic, the FDA, the pharmaceutical industry, their pain foundations and paid physician spokespersons.
http://www.salem-news.com/by_author.php?reporter=Marianne%20Skolek
http://www.youtube.com/watch?v=tmPG1VjD61U&list=UUWoHUEr4ZAbQOfIqtOArjgg&index=6&feature=plcp
https://www.facebook.com/photo.php?v=855537227796352&set=vb.658186307531446&type=2&theater
– See more at: http://www.globalnewscentre.com/2014/06/06/no-accountability-in-the-opioidheroin-epidemic-results-in-dangerous-false-prophets/#sthash.mMTdZITB.dpuf
– See more at: http://www.globalnewscentre.com/2014/06/06/no-accountability-in-the-opioidheroin-epidemic-results-in-dangerous-false-prophets/#sthash.mMTdZITB.dpuf
– See more at: http://www.globalnewscentre.com/2014/06/06/no-accountability-in-the-opioidheroin-epidemic-results-in-dangerous-false-prophets/#sthash.mMTdZITB.dpuf
– See more at: http://www.globalnewscentre.com/2014/06/06/no-accountability-in-the-opioidheroin-epidemic-results-in-dangerous-false-prophets/#sthash.mMTdZITB.dpuf