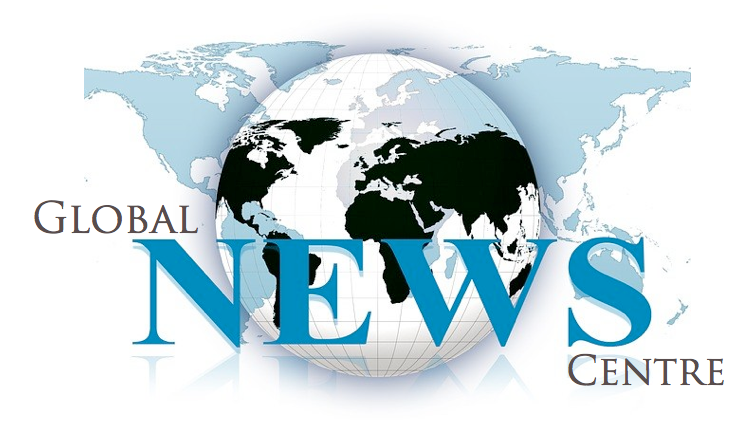 FDA Lifts Ban on Burzynski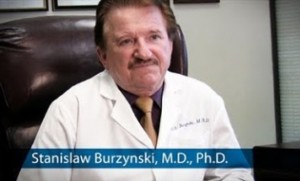 It was announced last week that the Food & Drug Administration (FDA) has lifted all its previous sanctions against The Burzynski Research Institute, Inc. (BRI))
Global News Centre
(WASHINGTON DC) After nearly 40 years of federal and state court battles, after every mainstream news organization towing the establishment line participating in and promoting one propaganda campaign after another in an attempt to quash and marginalize this innovative technology in the public's eye, after a massive underground astroturfing campaign attempting to do the same, and after the most recent 2013 FDA "inspection" effectively closed the pubic's ability to gain access to Antineoplastons (ANP)—science has once again prevailed.
It was announced last week that the Food & Drug Administration (FDA) has lifted all its previous sanctions against The Burzynski Research Institute, Inc. (BRI)—now encouraging BRI to commence with Phase 3 clinical trials to lead this therapy into the open market. BRI's stock jumped from $0.03 to $0.14 a share within days of this announcement.
The FDA is implicitly telling us that Antineoplastons are safe and effective by allowing this i nnovation to continue with its final approval process.
——————————
JUNE 23, 2014 PRESS RELEASE
From last week's press release:
"The Burzynski Research Institute, Inc. (BRI) announced today that U.S. Food and Drug Administration (FDA) has notified the company that its partial clinical hold on its IND for Antineoplastons A10/AS2-1 Injections has been lifted.  The FDA has determined that under its IND the Company may initiate its planned Phase 3 study in newly diagnosed diffuse, intrinsic, brainstem glioma.  The Company is continuing discussions with the Agency in an effort to finalize additional details of the phase 3 study protocol for the potential clinical trial."
Read the 6/23/14 press release in the Wall Street Journal here.
——————————
JUNE 27, 2014 PRESS RELEASE
Just announced today, The Burzynski Research Institute, Inc. will be presenting its latest pediatric brain cancer data at the 16th Annual International Symposium on Pediatric Neuro-Oncology in Singapore from June 29 to July 2, 2014.
Read the 6/27/14 press release in the Wall Street Journal here.
——————————

IN CONCLUSION
I realize most people reading this are the "choir", but it's important for everyone to fully understand why this new development has occurred. If you remember back in the 1990s the FDA did everything in its power to destroy these medications and place their inventor in prison for the rest of his life. He has since won that battle, and all battles since. No matter how difficult things become, no matter how much resistance is imposed onto Antineoplastons and its inventor, Stanislaw Burzynski, MD, PhD—this innovation will continue to flourish simply because science isn't a field of negotiation, it's a part of natural law. These medications have been successfully taken through the current establishment's clinical testing process with flying colors.
People can jump up and down and say whatever they wish against Burzynski, his methods, and his invention—but it doesn't change the reality that these medications have been verified by the very regulatory agency that once tri ed to destroy it—as safe and effective.
As most of you know, Burzynski's Holy Grail has been the fact that his invention is the first and only medication to ever cure a diffuse intrinsic brainstem glioma in children. On top of that, Antineoplastons are also the first and only medication to show enough safety and efficacy to ever reach FDA-approval for a Phase 3 trial for this condition. If Antineoplastons (ANP) were approved for this condition, it could create a massive shift in traditional cancer therapy worldwide—as people would begin to request these medications "off-label" by default, even if insurance doesn't cover it.
This fight is far from over, and if you ask me, I personally think it is time Pfizer or another large pharmaceutical company steps up and assists in this final home stretch for final market approval of Antineoplastons—using their lobbying power, their resources, and their strength. Any true American Capitalist should realize that we are approaching a total shift in paradigm of cancer therapy once ANP reaches the market, and they could potentially corner the entire cancer therapy market by partnering with Burzynski. The only thing interfering with this is the absurd amount of unfounded negative propaganda strewn across the internet and media by those who can't come to terms with this massive shift of reality. This propaganda campaign will eventually die down, no different than anything else in the past.
Nearly every single scientific discovery has been resisted at the start, only to be later accepted as truth. This is just the world we live in, and the process we must tolerate.
Scientific innovators and entrepreneurs are rarely produced from within our indoctrinated establishment—as this establishment doesn't encourage innovation, it encourages sustaining what has been already "established". In order to become a true innovator, one must dismiss everything that's been taught, and ignore everyone who says "it can't be done". This is what Burzynski has done, and will continue to do—and this is why he has been so successful in this fight so far.
The argument claiming "if Antineoplastons could really cure cancer, it would already be on the market" is one of a tragic failure of human imagination and insight' and shows a disconnect from one's own environment.
——————————

WATCH BOTH MOVIES FREE!

So, to celebrate this incredible victory, and to celebrate the unstoppable power of scientific progress, we are placing both documentaries online for FREE until July 15. Share these films via email with everyone you know, and share them all over Facebook and Twitter. The more people become aware of the truth behind this story the easier it will be to cross the finish line. These are incredibly exciting times we live in—share the excitement with everyone you know!