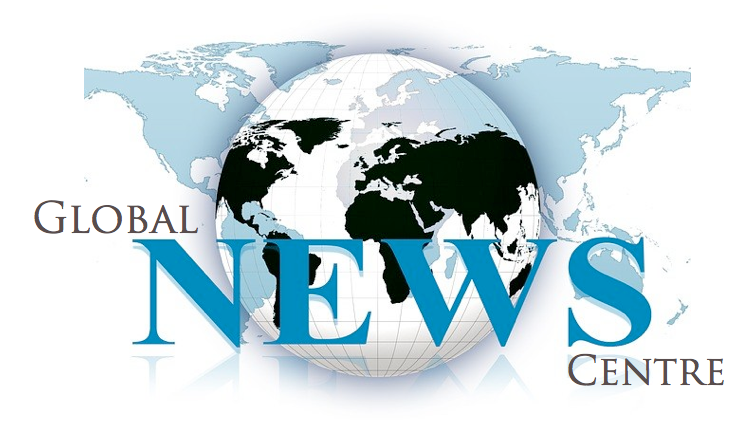 Fed Up! Rally set for 28 September in Washinghton DC
The September 28 Rally will be held on The Mall in Washington, DC (between 12th and 14th Streets).  The FED UP! Rally Headquarters is the Marriott Metro Center, 775 12th Street NW, Washington, DC.
Marianne Skolek Global News Centre
(MYRTLE BEACH) I have been honored to be asked to be a speaker at the 2nd Annual FED UP! Rally to be held in Washington, DC on September 28, 2014 from 1:00 pm to 3:00 pm.
FED UP has long held my deepest respect for their commitment and hard work toward what they call "an immediate coordinated and comprehensive federal action to end the epidemic of addiction and overdose deaths attributed to opioids (including heroin) and other prescription drugs."  They ask that all affected by this national crisis "join our grassroots movement.  With one voice we will be heard and get action for change."
The September 28 Rally will be held on The Mall in Washington, DC (between 12th and 14th Streets).  The FED UP! Rally Headquarters is the Marriott Metro Center, 775 12th Street NW, Washington, DC.
Those attending the Rally will march to the White House to further call attention to this health crisis in the U.S. and Canada.
Why am I honored to be a speaker at the FED UP! Rally?  Because there are many warriors in this war on prescription opioids and heroin and I believe in FED UP's mission.  This is not a "Partnership for a Drug Free America" accepting "beaucoup" bucks from the pharmaceutical industry to become an ally in the opioid epidemic.  FED UP is passionate about making a difference — not making a profit.  Those attending the Rally will be family members dealing with the addiction and death of loved ones.  There will be physicians attending who recognize that the FDA has fanned the fires of this prescription opioid/heroin crisis by partnering with pharma — rather than acting responsibly in protecting this country.  There will be politicians attending who are passionate about protecting the citizens of their state as well as the country.
And I will be proud to be in the company of those individuals who are demanding action now — before it is too late.  Is there an under-treatment of pain in this country?  If there were, dangerous opioids would not be produced in such volumes as to find their way on to the streets and teens would not be prescribed OxyContin for an extracted wisdom tooth.
Had enough dying and addiction in this country because of the greed and evil of the pharmaceutical company and the FDA in their lies and minimizing the problem?  If you have, please show your support of the FED UP! Rally and march in the memory of your loved ones — or to keep your loved ones from becoming a statistic.
The pharmaceutical industry and the FDA may not care about your loved ones — but I can assure you FED UP does — and is making a difference by their voices — loud and clear.
___________________________________________

Global News Centre Investigative Reporter Marianne Skolek, is an Activist for Victims of OxyContin and Purdue Pharma throughout the United States and Canada. In July 2007, she testified against Purdue Pharma in Federal Court in Virginia at the sentencing of their three CEO's – Michael Friedman, Howard Udell and Paul Goldenheim – who pleaded guilty to charges of marketing OxyContin as less likely to be addictive or abused to physicians and patients. She also testified against Purdue Pharma at a Judiciary Hearing of the U.S. Senate in July 2007. Marianne works with government agencies and private attorneys in having a voice for her daughter Jill, who died in 2002 after being prescribed OxyContin, as well as the voice for scores of victims of OxyContin. She has been involved in her work for the past 8-1/2 years and is currently working on a book that exposes Purdue Pharma for their continued criminal marketing of OxyContin.
Marianne is a nurse having graduated in 1991 as president of her graduating class. She also has a Paralegal certification. Marianne served on a Community Service Board for the Courier News, a Gannet newspaper in NJ writing articles predominantly regarding AIDS patients and their emotional issues. She was awarded a Community Service Award in 1993 by the Hunterdon County, NJ HIV/AIDS Task Force in recognition of and appreciation for the donated time, energy and love in facilitating a Support Group for persons with HIV/AIDS.
– See more at: http://www.globalnewscentre.com/2014/06/06/no-accountability-in-the-opioidheroin-epidemic-results-in-dangerous-false-prophets/#sthash.mMTdZITB.dpuf
– See more at: http://www.globalnewscentre.com/2014/06/06/no-accountability-in-the-opioidheroin-epidemic-results-in-dangerous-false-prophets/#sthash.mMTdZITB.dpuf
– See more at: http://www.globalnewscentre.com/2014/06/06/no-accountability-in-the-opioidheroin-epidemic-results-in-dangerous-false-prophets/#sthash.mMTdZITB.dpuf
– See more at: http://www.globalnewscentre.com/2014/06/06/no-accountability-in-the-opioidheroin-epidemic-results-in-dangerous-false-prophets/#sthash.mMTdZITB.dpuf