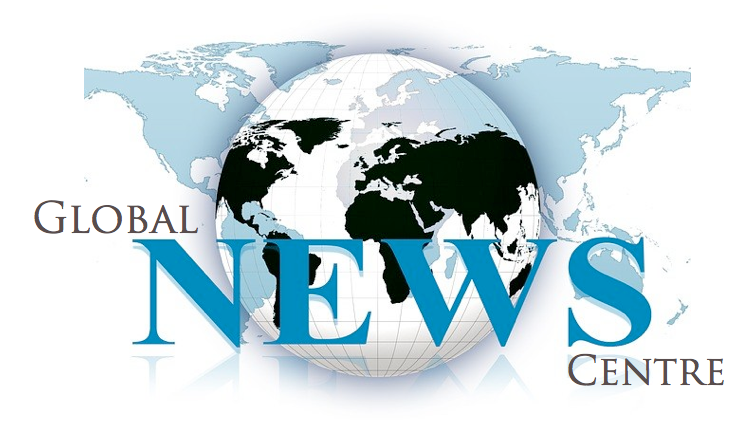 Gilad Atzmon's memorable, epic appearance in Portland
Gilad is making the trip to Portland, Oregon every six months, providing an opportunity for local residents to hear his burning words of unflinching truth, and to catch some of the most wickedly cool jazz sax imaginable.
Tim King Global News Centre
(PORTLAND)  Noted author, journalist and musician, Gilad Atzmon made it to Portland again, and this visit was as rich, colorful and politically stimulating as it gets.  I strongly recommend checking out his next appearance, it makes for an unforgettable night.
I first came to know Gilad through our common friend, Ken O'Keefe.  Ken became acquainted with Gilad through their pro-Palestine activities in London, where Gilad lives.  The first article I wrote about Gilad, published by Salem-News, was called Gilad Atzmon: 'I Have a Reputation for Being a Suicidal Activist' .  Thus began my fascination with this extremely talented, multifaceted man who long ago broke his ties with his native country, Israel, where Gilad spent the first part of his life.
Who, after all, can speak with a clearer voice about apartheid, Zionist Israel, than someone who was raised within the confines of that culture?  Gilad pulls no punches when he speaks, and his words resonate with undeniable truth. I admit he often catches me off guard, particularly when he discusses pro-Palestine activities like BDS (Boycott, Divestment and Sanctions) and other efforts that often are not what they seem to be at first glance.  His take on these matters is often quite different from other activists, and his unique views make a great deal of sense.  He is feared by many prominent pro-Israel types, particularly Professor Alan Dershowitz, a mainstream news pet who assails Gilad time after time.  The result of the attacks by Dershowitz has been incredible promotion for Gilad's book, "The Wandering Who?"
The central theme of Gilad's words is the subject of religious identity politics.  It is not a difficult point to perceive.  Are you a human first or not?  If someone asks you who you are, do you say "I'm a Jew (Muslim, Christian, fill in the blank) or do you say you are a human being, who happens to worship some particular way….
Both Judaism and Islam, are religions of rules.  As Gilad says, they even dictate how you are supposed to go to the bathroom.  These religions have done so much harm to the world that it can't even be summed up in a sentence, and the polarizing effects are damaging for the future.
Gilad doesn't subscribe to any particular religion today, but he was raised an Israeli Jew and he understands the problems that are really the epicenter of world political relations.  There are many far away countries that adversely shape and affect the world, but none are fueled the way Israel is, and the Americans and Brits are the primary funding parties and defenders of Israel.
Gilad's special event in Portland on 22 September was attended by noted 9/11 writer Christopher Bollyn, I was privileged to meet this diehard truth writer who exposed, among so many other things, the story of the "dancing Israelis" who were observed and photographed celebrating the fall of the Trade Towers on 11 September 2001.  I suggest following this writer's work, you can see his report on meeting Gilad here: Bollyn meets Gilad Atzmon
So in about six months, you will have another chance to see Gilad speak and perform. As a musician, Gilad is one of London's absolute top saxophonists, his talents are limitless and I guarantee you will be lost in the wonderment of his performance, there is no rival; nobody plays that horn like Gilad Atzmon, see you at his next Portland performance.
Tim King
30 September 2014
_________________________________________________________
Tim King: Global News Centre Editor and Writer
tim@globalnewscentre.com
(Facebook.com/TimKing.Reporter)
With more than 25 years of experience on the west coast and worldwide as a television news producer, photojournalist, reporter and assignment editor, Tim King is GlobalNewsCentre.com's Executive News Editor. His background includes covering the war in Afghanistan in 2006 and 2007, and reporting from the Iraq war in 2008. Tim is a former U.S. Marine who follows stories of Marines and Marine Veterans.
Tim holds awards for reporting, photography, writing and editing from traditional mainstream news agencies like The Associated Press and Electronic Media Association; he also holds awards from the National Coalition of Motorcyclists, the Oregon Confederation of Motorcycle Clubs; and was presented with a 'Good Neighbor Award' for his reporting, by The Red Cross.
His years as a Human Rights reporter have taken on many dimensions; Tim has rallied for a long list of cultures and populations and continues to every day, with a strong and direct concentration on the 2009 Genocide of Tamil Hindus and Christians in Sri Lanka. As a result of his long list of reports exposing war crimes against Tamil people, Tim was invited to be the keynote speaker at the FeTNA (Federation of Tamil Sangams of North America) Conference in Baltimore, in July 2012. This is the largest annual gathering of North American Tamils; Tim addressed more than 3000 people and was presented with a traditional Sri Lanka 'blessed garland' and a shawl as per the tradition and custom of Tamil Nadu.
Tim specializes in writing about political and military developments worldwide; and maintains that the label 'terrorist' is ill placed in many cases; specifically with the LTTE Tamil Tigers in Sri Lanka, where it was used as an excuse to slaughter people by the tens of thousands; and in Gaza, where a trapped population lives at the mercy of Israel's destructive military war crime grinder. At the center of all of this, Tim pays extremely close attention to the safety and welfare of journalists worldwide.