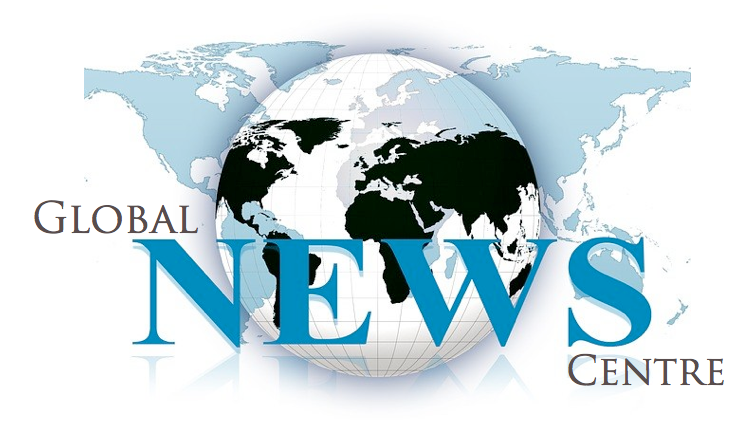 Glen Miller it wasn't… the Glockenspiel Furlough
In peace, there's nothing so becomes a man
                     As modest stillness and humility;
                     But when the blast of war blows in our ears,
                     Then imitate the action of the tiger.
                                                        – William Shakespeare
                                                           King Henry V
William Annett Global News Centre

(DAYTONA BEACH)   The Compny Commander had us lined up in morning formation, on that historic day in July, 1952 when the marching band for the 84th Field Artillery Battalion was formally inaugurated. It was the second week of basic for our training company, I might add, but even then we were already hardened troops.
"We're going to have a compny band," the Captn said. "Although none of you are entitled to a pass yet because you don't knows how to act like soldiers, I'm going to make an exception in the interests of military preparedness and esprit de corps. Any man in this compny who has a musical instrument back home can have a weekend pass to go and get it."
"Do you mean like a dance band, sir?" said the First Lt.
The Capt hit his forehead. "No, I don't mean like-a-dance-band-sir. What the hell would we do with a dance band? This is the Army, First Lt. I mean a military – a marching band. John Philip Sousa, that sort of thing. It'll be the first in the regiment. Great for esprit de corps. I think I already said that. Let's have a show of hands – any man with a musical instrument at home."
Three hands went up. One of them was mine. The First Lt pointed at me.
"I used to play a little gut-bucket, sir," I said hopefully.
"What are you talking about?"
"Trumpet, sir. I got one at home."
"Okay, you got a pass. Get in your Class A's and show up in the orderly room after chow. Next man?" He pointed at Barandon, a black guy from Staten Island.
"I got a set of traps. I could maybe go get a snare or a top hat."
"You mean a drum. Okay. A drum is good. You?" He was pointing at Balaban, who was standing right next to me.
"I have a glockenspiel," Bruce said
The Lt. paused. "And what the f- is that?"
"A glockenspiel," Bruce said. "It's like a small xylophone that you hold up with one hand and with a little hammer you hit the various notes. Every good marching band has at least one glockenspiel."
"Okay," said the First Lt. "That sounds good. So all three of you grunts pick up your passes and get going." It was Friday morning.
"I hope I'm not making a mistake," the Captn said, looking at the First Lt. "These three guys, the creases are still in their Class A uniforms." He looked back at us. "Do me a favor. Just don't tell anybody in New York you're from the 84th."
But we didn't insult easily. Our compny band was complete. In Class A's, heading for the bus station, I said to Bruce: "What's with the glockenspiel?"
"Listen, I've never played a glockenspiel in my life. But if you can play piano you can play a glockenspiel, right? I can't go home and get a piano, and even if I could it wouldn't be practical in a marching band. But I can buy a glockenspiel in Manhattan for maybe $200, and the Captn won't know the difference. A weekend pass couldn't come any cheaper."
Bruce needs a little explanation. His father owned the Paramouont Theater just off Times Square. His uncle was the President of Paramount Pictures, the one. in Hollywood. Bruce said he could've gotten a deferment, because his family knew people, but he wouldn't hear of it. Felt it was his duty to serve his country, to protect the freedoms we all hold dear. That shows you what a conscientious citizen Bruce was. But cool nevertheless.
Like one day when he and I were peeling potatoes on the loading dock behind the regimental mess hall, a stretch limo with a uniformed chauffeur pulled up. In the back seat was Peggy Ann Garner and a basket of lunch, a take-out from Sardi's or some place, and a bottle of champagne. For Bruce. She didn't understand why he couldn't just cut out and join her for a picnic out on Range Road or some place. Bruce told her that he'd love to, but actually we still had about a bushel of potatoes to peel before the end of our shift. So that gives you an idea of the kind of sacrifice guys like Bruce were prepared to make in those days. I'm not sure they make men like that any more.
But now with our weekend passes, when Bruce and I split at Penn Station, he invited my wife and me to his cousin's place on Park Avenue West. When we showed up – this apartment was a two-storey job that could have bivouacked our whole platoon – the party was going full blast, and French 75's were flowing like the Bronx River.
Judy, his cousin, was a lovely girl. Later she was to write a book about being Grace Kelly's bridesmaid. I picked up a copy at one point but I found it a little draggy. We can't all be great writers. But she was a great hostess. I'd never tasted French 75s before. Vodka and lemon juice, basically.
Before long, Bruce said: "Enough of this placid home life. Let's go to Bill Miller's Riviera." About six or eight of us did. By car. Maybe it was two cars. Over the George Washington Bridge. No problem with the traffic around Fort Lee on the Jersey side because Chris Christie hadn't even been born yet.
Bill Miller in those days was like the owner of Bergen County, New Jersey. That is, he was like an entrepreneur active in the numbers industry around Hoboken. (I think he gave Sinatra his start.) Also he had a trucking company that in turn had a piece of the waterfront action across the river on the Manhattan side. The Riviera, his night club overlooking the Palisades, was like a jeu, a hobby.
When we got there, not far from the George Washington Bridge, the place was packed to the doors, in fact there was a line-up outside. Because Bruce had called ahead, we were met at the door by Bill Miller himself, bracketed by a couple of suits who looked like part of the cast of Guys and Dolls. Black shirts and yellow ties, that sort of thing.
The Don and Bruce fell into each other's arms, and then did that Sicilian routine, you know, like cuffing each other on the cheek.
"Hey," Bruce said, "I see you're turning them away, as usual."
"Not a problem," Miller said. His voice was husky, like Marlon Brando, like he had a frog in his throat. "Nothin's too good for Army guys, like the defenders of our way of life." He snapped his fingers at the two button men. "Clear a table for Mr. Balaban's party."
These two guys proceeded to prepare our table right by the bandstand, by the simple expedient of throwing out, ejecting, a bunch of distinguished looking New Yorkers. Among them I detected a Broadway actress of some note, a 52nd Street tenor sax celebrity and a former heavyweight contender. It made you feel kind of special.
It was a great evening and certainly the highlight of our weekend pass. The sun was just coming up over Flushing Bay by the time my wife and I regained our modest digs in Jackson Heights.
But back to the rigors of war and, as Bill Miller had put it, defending our way of life. And of course Bill Miller's. When we got back to Fort Dix around midnight Sunday, we found that Barandon had managed to rig a snare drum with straps so he could provide our percussion section. And next day the First Lt was kind enough to give us time off from the training cycle in order to practice. In no time at all we'd put together a set list. Marching stuff, like Colonel Bogey, The Stars and Stripes Forever, and even a knock-off of Glen Miller's American Patrol, all orchestrated for trumpet, drum and glockenspiel.
Our company band was short-lived, of course, as was my friendship with Bruce. The whole compny, including the Captn and the First Lt. and of course Barandon, went to Korea, while I by happenstance was pulled out of the ranks at the last minute (it must have had something to do with my high I.Q.) and assigned to the CID right there at Fort Dix, where for the remainder of the Korean conflict I investigated barracks larcenies and cases involving nonconformist sexual orientation.
Bruce's military career was even more distinguished. He was seconded – I think "deployed" is the current nomenclature – by some three-star General to a special unit with First Army on Governor's Island, where he spent his hitch arranging Broadway show tickets for G.I.'s adrift in New York. There are very few guys with the necessary talent – and courage – to do well in that sort of assignment. I never heard from him again, of course, because, once mustered out, he disappeared into the nether world of the rich and famous.
Barandon wrote me a letter from a place called Hill 70 in Korea. He didn't seem to hold it against me that I was still at Dix.
He said he didn't have much use for the snare drum in Korea.
Bill Annett writes four newsletters: The Canadian Shield, American Logo, Beating the Street, and The Oyster World. He can be reached at: hoople84@gmail.com.
________________________________________________________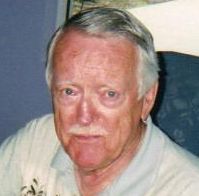 Bill Annett grew up a writing brat; his father, Ross Annett, at a time when Scott Fitzgerald and P.G. Wodehouse were regular contributors, wrote the longest series of short stories in the Saturday Evening Post's history, with the sole exception of the unsinkable Tugboat Annie.
At 18, Bill's first short story was included in the anthology "Canadian Short Stories." Alarmed, his father enrolled Bill in law school in Manitoba to ensure his going straight. For a time, it worked, although Bill did an arabesque into an English major, followed, logically, by corporation finance, investment banking and business administration at NYU and the Wharton School. He added G.I. education in the Army's CID at Fort Dix, New Jersey during the Korean altercation.
He also contributed to The American Banker and Venture in New York, INC. in Boston, the International Mining Journal in London, Hong Kong Business, Financial Times and Financial Post in Toronto.
Bill has written six books, including a page-turner on mutual funds, a send-up on the securities industry, three corporate histories and a novel, the latter no doubt inspired by his current occupation in Daytona Beach as a law-abiding beach comber.
You can write to Bill Annett at this address: hoople84@gmail.com