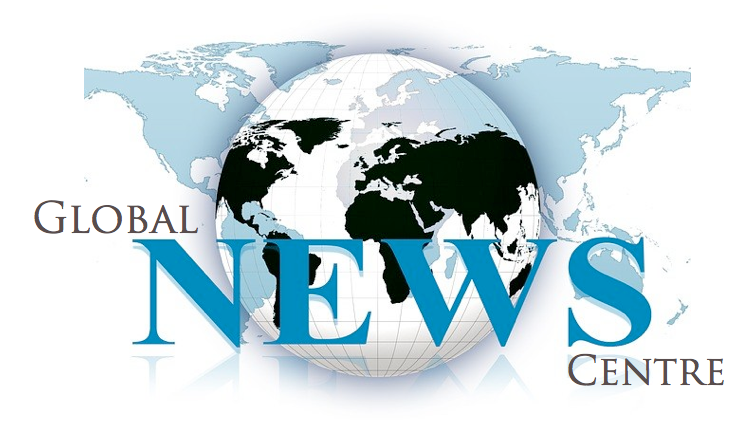 Is Janet Woodcock, MD, Director of FDA guilty of medical malpractice?
As a medical doctor, how could you state how this woman was treated or ceased to take OxyContin?

Marianne Skolek-Perez Global News Centre
(MYRTLE BEACH)  Janet Woodcock MD is the director of the Center for Drug Evaluation and Research (CDER) at the Food and Drug Administration (FDA). The center makes sure that safe and effective drugs are available to improve the health of people in the United States.   In view of the prescription opioid epidemic evolving into a Tsunami of deaths and addictions, did Dr. Woodcock contribute to the volcanic eruption of the epidemic by violating rules of the FDA?
On January 24, 2004 then Attorney General (AG) Richard Blumenthal of Connecticut (now US Senator of Connecticut) submitted a Citizen Petition (CP) to the FDA entitled "Petition to Require Purdue Pharma L.P. to Revise the Labeling of OxyContin Tablets to Strengthen Warnings of the Greater Potential for Developing Side Effects and Adverse Drug Reactions Due to Prescribing Dosing Frequencies in Excess of the Recommended Guidelines."  AG Blumenthal's Citizen Petition is linked below.  (The definition of a Citizen Petition off the FDA website — including the time frame for response to the Citizen Petition by the FDA — is shown below this article).
Although the FDA has two conflicting dates on their website as to the time frame to respond to a Citizen Petition of 5 months or 6 months, Janet Woodcock, MD did not respond to Blumenthal's 2004 CP until 2008.  Way beyond the 5 to 6 months the FDA is required to respond.  Provided below is a link to Woodcock's response to Blumenthal — all 18 pages of it.
See: https://www.scribd.com/document/328752805/Blumenthal-Cp-Woodcock
One of the comments Dr. Woodcock stated in her reply was that "…..although higher total daily dosages were associated with fatal outcomes, it cannot be concluded that the higher total daily dosages are causally associated with fatalities given the other variables have not been measured."  Further she writes "…there is no maximum dose for opioids."
Recently the Center for Disease Control (CDC) recommendations on prescribing opioids for chronic pain stated as follows "Benefits of high-dose opioids for chronic pain are not established."  The complete opposite of Woodcock's 2008 quotation of "no maximum dose".
So answer me this Dr. Woodcock — how many lives could have been saved when AG Blumenthal sent the FDA his Citizen Petition in 2004 if you had acted on it in a timely and scientific manner?  What do you think?  Hundreds?  Thousands?  Tens of Thousands?  Do you believe that you are responsible for this out of control prescription opioid epidemic by your inaction?  Or worse, could you be guilty of medical malpractice?
In Blumenthal's CP to the FDA, he references an interview he conducted with a woman in Iowa.  She agreed to have her name used in his petition.  In 1999, the woman's physician prescribed her OxyContin 20 mgs twice a day.  She complained to her doctor of many side effects and he treated what she called "addiction" to OxyContin by increasing her dosage.  In May 2002 acting on the advice of her orthopedic surgeon, she attempted "to wean herself from the drug."  This attempt was short-lived and in September 2002, she voluntarily admitted herself into a drug treatment facility in Illinois where she spent two and one half days before leaving the program.  Later that month she spent one week going "cold turkey" in the basement of her parents' home before she was finally successful in coming off OxyContin.
I know this story first hand Dr. Woodcock because I put this woman who was "addicted" to OxyContin in contact with AG Blumenthal and I knew her story quite well.  So what I would like to know from you Dr. Woodcock is this:
How could you say in your September 9, 2008 reply to AG Blumenthal's CP — almost 5 years after the deadline indicated on the FDA website to respond to a Citizen Petition — that the woman referenced in the CP who had been interviewed by Blumenthal "ultimately weaned herself from the medication."  Really?  Maybe you should look up the medical definition of "weaning".  Going cold turkey on a basement floor for a week is not weaning. We both know that.
As a medical doctor, how could you state how this woman was treated or ceased to take OxyContin?  You never interviewed her or examined her.  Careless on your part Dr. Woodcock or a clear case of medical malpractice?
Citizen Petition
______________________________________________________________Date:
The undersigned submits this petition under __ (relevant statutory sections, if known) of the __ (Federal Food, Drug, and Cosmetic Act or the Public Health Service Act or any other statutory provision for which authority has been delegated to the Commissioner of Food and Drugs) to request the Commissioner of Food and Drugs to__ (issue, amend, or revoke a regulation or order or take or refrain from taking any other form of administrative action)
Off the FDA website – Section 505(q)(1)(F) governs the timeframe for final Agency action on a petition. Under this provision, FDA shall take final Agency action on a petition not later than 150 days after the date on which the petition is submitted. The 150-day period is not to be extended for any reason, including any determination made under section 505(q)(1)(A) regarding delay of approval of an application, the submission of comments or supplemental information, or the consent of the petitioner.
See: http://www.fda.gov/ohrms/dockets/dailys/04/jan04/012804/04p-0043-cp00001-01-vol1.pdf
Next in a series – How Dr. Woodcock's statements in her 2008 reply to AG Blumenthal's Citizen Petition furthered the prescription opioid epidemic leading to an unprecedented rise in heroin deaths.
---
__________________________________________________________________________________________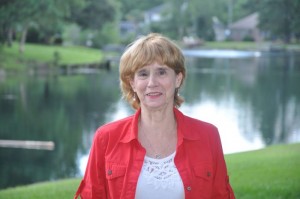 Global News Centre's Marianne Skolek, is an Investigative Reporter who focuses on the Prescription Opioid/Heroin Epidemic in the U.S. and Canada. In particular, Marianne has covered the criminal marketing of OxyContin going back to 1999 and continuing to the present.
In 2002, Marianne lost her daughter, Jill to prescribed OxyContin which her physician referred to as "mobility in a bottle." It was, in fact, death in a bottle. After doing extensive research on the maker of OxyContin, Purdue Pharma, Marianne began working with the Department of Justice in Virginia in their criminal investigation into Purdue Pharma and in July 2007 was asked by the U.S. Attorney John Brownlee prosecuting the case to testify against the three CEO's of Purdue Pharma, Michael Friedman, Paul Goldenheim, MD and Howard Udell, Chief Counsel. The CEO's pleaded guilty to misleading the medical profession about the dangers of OxyContin. Marianne also testified against Purdue Pharma at a Judiciary Hearing of the U.S. Senate in July 2007.
In addition, a dangerous and highly addictive opioid named Zohydro has been approved by the FDA against their Advisory Committee's advice and Marianne continues to alert Attorneys General, Senators and Congressmen as to the FDA's irresponsibility in the out of control prescription opioid/heroin epidemic killing and addicting in the tens of thousands each year. Zohydro has been referred to as "heroin in a capsule" and its lowest dosage (10mg) contains twice as much hydrocodone as found in a Vicodin pill. The highest single dose of Zohydro contains as much hydrocodone as 5 to 10 tablets of Vicodin or Lortab. Zohydro mixed with alcohol can be fatal and has no abuse deterrent built in which will make it easy to crush and deliver a fatal dose of the opioid.
Currently Marianne has been instrumental in calling for the termination of Margaret Hamburg, MD, Commissioner of the FDA as well as Bob A. Rappaport, MD and Douglas Throckmorton, MD for their lack of commitment to safeguarding the American public against the prescription opioid/heroin epidemic. Marianne's research, writing and contact with government agencies and attorneys has also exposed the heavily funded pain foundations set up by the pharmaceutical industry and their paid physician spokespersons who convinced the medical boards in 50 states and Canada that dangerous opioids such as OxyContin were less likely to be addictive. These physicians — in particular Scott Fishman, MD, J. David Haddox, DDS, MD, Perry Fine, MD, Lynn R. Webster, MD, Russell Portenoy, MD also downplayed the risks of addictive opioids in books as authors. These books are still available for sale and promoted to the medical profession.
Here are links to Marianne's involvement in exposing the national conspiracy of the prescription opioid/heroin epidemic, the FDA, the pharmaceutical industry, their pain foundations and paid physician spokespersons.
http://www.salem-news.com/by_author.php?reporter=Marianne%20Skolek
http://www.youtube.com/watch?v=tmPG1VjD61U&list=UUWoHUEr4ZAbQOfIqtOArjgg&index=6&feature=plcp
https://www.facebook.com/photo.php?v=855537227796352&set=vb.658186307531446&type=2&theater
Save
Save
Save