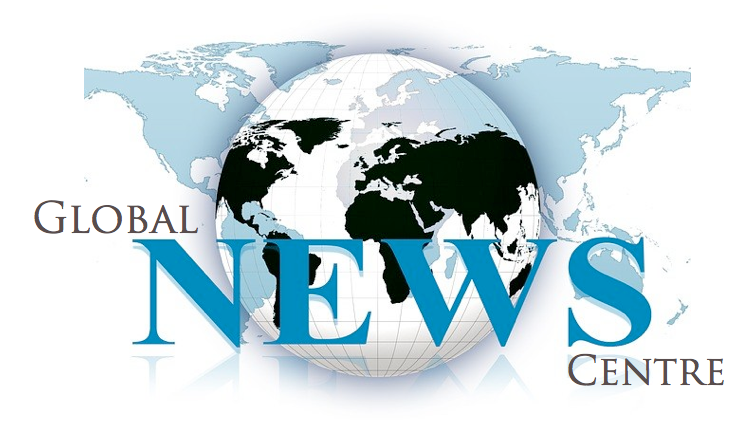 Let's hear it for Canadian humor… an evening at the Diefenbaker Awards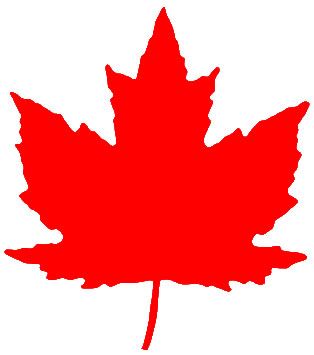 The world's humor is perhaps the highest product of our civilization… the mingled heritage of tears and laughter that is our lot on earth.
                                                 – Stephen Leacock   
William Annett Global News Centre
(DAYTONA BEACH)      It was not too long ago – the last U.S. presidential election cycle, to be exact – that Clint Eastwood starred at the Republican convention by mouthing obscenities to an empty chair, and a Democratic observer commented "That's what you get when you cut Medicare to old geezers."  But my reaction was more cosmopolitan. It suddenly dawned on me: "I don't care what they say, Canadian humor is not that bad."
Historically, the essence of Canadian humor has been that it tends to be systemically apologetic, anally retentive or half-assed, that is to say constipational. It  needs occasionally an injection of an emetic of some kind, which is the best way of introducing Stephen Leacock, the Father of Canadian Humor (spelled "humour" in Canada).
Leacock  couldn't make a living doing stand-up; he had to legitimize himself as a professor at McGill (and in economics, of all things) in order to justify his brilliant talent. More recently, in the arid wasteland of 1960's CBC (Canadian Broadcasting Corporation for those of you who know only Fox News), nobody took Johnny Wayne and Frank Shuster seriously – which is to say humorously – until they were anointed with more than one appearance on the Ed Sullivan Show in New York, and promptly knocked the Americans dead. After that, they presumably were able to renegotiate their contract with the CBC, like undersold Swedish hockey players.
Norm McDonald, Rich Little, Howie Mandel? Priceless – like  a Bank of Montreal MasterCard – save in their own country, like all the other prophets without honor (honour, in Canada).
But these funny guys are all aberrations, throwbacks, hybrids. The true nature of Canadian humor is available daily, simply by watching a trained politician delivering a standard platitude with a straight face. It's all there, the essence of double-take, pratfalls and Laurel and Hardy quasi-tragedy, all derived from our innate tendency to pity the unfortunate.
You doubt that? Try this one, as the last word in Canadian humor: Prime Minister Stephen Harper stands up at a G-20 conflab and announces: "Canada has no colonial history."
Lewis Black couldn't have topped that one during his two-hour seminar at Carnegie Hall, even with the gag about his Jewish mother telling him if he wasn't going to be a doctor, at least he could get a B.A. In Health Science.
So I herewith offer my nomination for the John Diefenbaker Award for Canadian Humor, to be staged at the O'Keefe Center any time Toronto is ready for this. You agree? (Opens envelope) "Bernard Valcourt, Minister of Aboriginal Affairs, is winner of the Award For Lifelong Achievement, but particularly for his starring role recently in glamorizing his Department's slashing of native benefits.
But first, an introductory word about the new Minister for our offshore readers.
Bernie Valcourt (I call him Bernie) is no stranger to Cabinet ranks. First elected to Parliament in 1984 when Brian Mulroney's Conservatives swept into power, Valcourt was swept into Mulroney's Ministry of State, and thence kept sweeping as Minister of  Consumer and Corporate Affairs in 1989. He was swept out again  several months later following a traffic accident, during which he (a) was impaired, (b) was riding a motor cycle without a helmet, and as a result (c) lost an eye.
Perhaps suggesting that binocular vision was not a pre-condition in the Mulroney Cabinet, Valcourt later was named Minister of Fisheries and Oceans (just prior to the extinction of the Atlantic salmon), followed by a stint as Minister of Employment and Immigration until he lost his seat in 1993. Bernie returned to the House in 2011, starring as Minister of State for the Atlantic Canada Opportunities Agency, prior to his present appointment.
As is customary at all awards ceremonies, here's the text of a video clip of  Bernie's  winning performance, borrowing substantially from a speech by his predecessor, John "Fry-bread" Duncan: (please hold your applause till the end.):
"Today marks an important milestone in Canada's relationship with First Nations, Metis and Inuit across the country. A year ago, Canada endorsed the United Nations Declaration on the Rights of Indigenous Peoples…
"We continue to take concrete action on important issues like education, economic development, housing, child and family services, access to safe drinking water, and the extension of human rights protection and matrimonial real property protection to First Nations on reserves…"
Concerning the reference to fresh drinking water, Bernie went on to say that on a recent visit to the native village of Attawapiskat, where drinking water is readily available from a drainage ditch providing fresh spring run-off, and which also serves for sewage disposal, his Department had authorized a back-hoe for deepening and widening the ditch.
But as they do at the Kennedy Center, or in Hollywood roasts, an important part of the program is in the testimonials they administer to the awardee. So let me introduce the roaster, Kenneth Deer of the Mohawk Nation:
Ken dished into the Report of the Auditor General, old stuff like the UN Declaration on  The Rights of Indigenous Peoples  signed by Canada around 1954. He elaborated on Canada's obligations to uphold human rights standards (as they do in advanced nations such as China and Colombia)  consistent with a good-faith interpretation of that old UN thing, agreed to about the time Bernie Valcourt and Stephen Harper were born, and Wayne and Shuster were still serving each other straight lines on CBC radio.
Well, that gives you an idea of Canadian humor right up to date. If there's anything funnier than a roast it's the straight-faced humor that preceded it.
Oh, and about the creation of that John Diefenbaker Award For Canadian Humor:  at the O'Keefe Center (Centre in Toronto), by invitation only and hosted by Mayor Rob Ford himself. I'm serious, which is typically Canadian.
__________________________________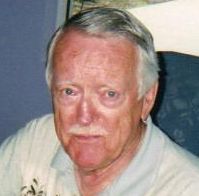 Bill Annett grew up a writing brat; his father, Ross Annett, at a time when Scott Fitzgerald and P.G. Wodehouse were regular contributors, wrote the longest series of short stories in the Saturday Evening Post's history, with the sole exception of the unsinkable Tugboat Annie.
At 18, Bill's first short story was included in the anthology "Canadian Short Stories." Alarmed, his father enrolled Bill in law school in Manitoba to ensure his going straight. For a time, it worked, although Bill did an arabesque into an English major, followed, logically, by corporation finance, investment banking and business administration at NYU and the Wharton School. He added G.I. education in the Army's CID at Fort Dix, New Jersey during the Korean altercation.
He also contributed to The American Banker and Venture in New York, INC. in Boston, the International Mining Journal in London, Hong Kong Business, Financial Times and Financial Post in Toronto.
Bill has written six books, including a page-turner on mutual funds, a send-up on the securities industry, three corporate histories and a novel, the latter no doubt inspired by his current occupation in Daytona Beach as a law-abiding beach comber.
You can write to Bill Annett at this address: hoople84@gmail.com