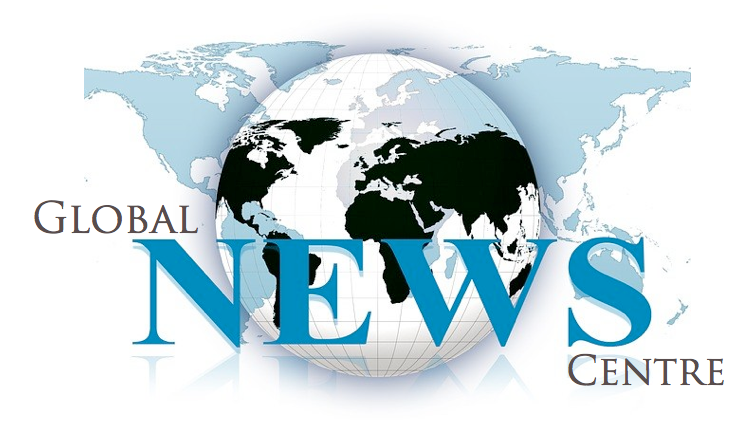 Netanyahu's calls for Jews to flee Europe are rebuffed, called "posthumous victory" for Hitler
Jewish reaction to calls to emigrate to Israel have been swift and almost uniformly critical.

Allan Brownfeld Global News Centre
(WASHINGTON DC)   In the wake of terrorist attacks in Paris, Brussels and Copenhagen, Israeli Prime Minister Benjamin Netanyahu has called upon Jews to flee to Israel.
After the attack in Paris, he traveled to France and urged French Jews to abandon their country and emigrate to Israel, which he called their "real home."  When terror struck in Copenhagen, Netanyahu called upon Danish Jews—-and Jews throughout Europe, to leave their homes and come to Israel.
This, of course, is classic Zionism, which declares that Israel is the "homeland" of all Jews and that those living outside of Israel are in "exile."   Israel has repeatedly launched campaigns of "aliyah," or emigration to Israel, throughout the world, including the United States.  Mr. Netanyahu openly proclaims that he speaks not only for the citizens of Israel, who elected him, but for Jews throughout the world who are citizens of other countries.
In Israel, even Netanyahu's political enemies share his Zionist zeal.  Yair Lapid, head of a centrist political party, said:  "European Jewry must understand that there is just one place for Jews, and that is the state of Israel."  Boaz Bismuth, a former correspondent in Paris, wrote in the newspaper Israel Today:  "I am sorry to tell you the truth:  The terrible crime Netanyahu committed is called Zionism."
Mr. Netanyahu, by laying bare Zionism's contempt for Jewish life outside of Israel, may have done the world a service by showing the narrowness and parochialism of his—and its—worldview.  Most Jews believe that Judaism is a religion of universal values, not a nationality, and that a full Jewish life can be lived any place in the world—London, Rome, Paris or New York, as well as in Jerusalem or Tel Aviv.
The negative reaction to Mr. Netanyahu's call for Jews to leave Europe en masse has been overwhelming.
French Prime Minister Manuel Valis said, "If 100,000 Jews leave, France will no longer be France.  The French Republic will be judged a failure." Danish Prime Minister Helle Thorning-Schmidt declared:  "The Jewish community have been in this country for centuries.  They belong to Denmark, they are part of the Danish community and we wouldn't be the same without the Jewish community of Denmark."  Is this the kind of "anti-Semitism" which Mr. Netanyahu believes will cause tens of thousands of men and women to abandon their countries?
Jewish reaction to calls to emigrate to Israel have been swift and almost uniformly critical. Rabbi Menachem Margolin, director of the European Jewish Association, said that far better than emigration to Israel would be the preservation and protection of Jewish life in the many countries Jews call home.  He regretted that "after every anti-Semitic act in Europe, the Israeli government issues the same statement about the importance of aliyah rather than employ every diplomatic and international means at its disposal to strengthen the safety of Jewish life in Europe.  The Israeli government must stop this Pavlovian response every time there is an attack against any Jews in Europe."
Philosopher Alain Finkielkraut, ordinarily a strong supporter of Israel, said, "I think Bibi (Netanyahu) was wrong to express himself as he did.  French Jews are French and the majority of the French feel solidarity with their Jewish compatriots and oppose the Islamists… I hope that the future for French Jews is in France."
Yonathan Arli, Vice President of CRIF, an umbrella group of Jewish institutions in France, says that he believes Jews should remain in France, which is their home.  "We have had a Jewish community living here for more than a thousand years," he said.  "We went through bombing attacks, the Holocaust, acts of terrorism, and we are not about to leave now.  We just want to be safe."
Writing from Paris in The Forward (Jan. 16, 2015), Laurent-David Samama notes that while some French Jews might be considering emigration, "others—including young Jews like me—feel that making aliyah is a too-easy escape;  it's simply not the answer.  Those of us who remain in Paris, Marseille or Lyon are determined not to let the terrorists win.  Throughout French history, Jews have experienced many periods of crisis.  We've always overcome them, and we will overcome them again.  Now more than ever—there is another communal faction that believes France needs us to stay here, to play the role of social whistleblower."
Samadar Bar-Akiva, executive director of JCC Global, a network of Jewish community centers, declared:  "…the calls for French Jews to pack their bags and make aliyah are disturbing and self-serving…It will be more constructive to help French Jewry continue the educational and social work they are already doing."
Uri Avnery, the leader of Israel's peace movement, Gush Shalom, declared (Tikkkun, Jan. 17, 2015):  "The blood of four Jews murdered in the kosher supermarket was not yet dry when Israeli leaders called upon the Jews of France to pack up and come to Israel.  Israel, as everybody knows, is the safest place on earth.  This was an almost automatic Zionist gut reaction.  The basic belief of Zionism is that Jews cannot live anywhere except in the Jewish state, because the victory of anti-Semitism is inevitable everywhere.  Let the Jews of America rejoice in their freedom and prosperity—sooner of later they will come to an end.  They are doomed like Jews everywhere outside of Israel.  The new outrage in Paris confirms this basic belief.  There was very real little commiseration in Israel.  Rather a secret sense of triumph.  The gut reaction of ordinary Israelis is, 'We told you so!' and  'Come quickly, before it's too late.!'"
France's chief rabbi, Haim Korsia, visited New York in February, and rejected Prime Minister Netanyahu's call for mass  emigration.  "France without Jews is not France," said Rabbj Korsia after an event with Mayor Bill De Blasio at the Park East Synagogue in Manhattan.  "Netanyahu's job is to say that."  The rabbi praised security and outreach efforts by the French government, as well as the deployment of 10,500 soldiers across France, in part to protect Jewish sites, joking that Jewish mothers were giving them too many cakes and making them fat.
The problem of terrorism which faces France, Rabbi Korsia said, faces French citizens of all faiths and backgrounds:  "It's incredible, because it's very, very intensive to take care of the security of so many citizens.  Now I think it's not a Jewish question, it's a question for all France, and it's very important.
In Denmark, the chief rabbi, Jair Melchior, said he was "disappointed" by Netanyahu's call for immigration.  He said:  "If the way we deal with terror is to run somewhere else, we should all run to a desert island.  Terror is not a reason to move to Israel."  Jeppe Juhl, a spokesman for the Jewish community in Denmark, stated:  "We're very grateful for Netanyahu's concern but having said that, we are Danish—we're Danish Jews, but we're Danish—and it won't be terror that makes us go to Israel."
Writing in Mondoweiss, Jonathan Cook points to the similar worldview of Zionists and traditional anti-Semites:  "Israeli politicians of both right and left have parroted his (Netanyahu's) message that European Jews know 'in their hearts that they have only one country.'  The logical corollary is that Jews cannot be loyal to other states they live in, such as France…In this regard, Netanyahu and the far-right share much common ground.  He wants a Europe free of Jews.  The far-right wants the same…One Israeli commentator noted pointedly that Israeli politicians like Netanyahu 'were helping to finish the job started by the Nazis and their Vichy collaborators: making France Judenrein.'"
Editorially, The Forward (Jan. 14, 2015) declared:  "Europe needs its Jews as much as some Jews still need and want a place in Europe.  Even if immigration to Israel understandably increases, it is our duty to redouble support for those Jews who wish to remain where they are.  Besides, after so many nations in the last century murdered or expelled their Jews, should we really encourage more Jews to flee?"
Claude Lanzmann, the widely respected French Jewish filmmaker, best known for his Holocaust documentary film "Shoah," said that following Netanyahu's advice would have only one result, giving Hitler, who did his best to rid France and all of Europe of Jews, "a posthumous victory."
The very idea that anti-Semitism is a mounting threat in Europe is itself questionable.  According to a recent Pew poll, almost 90 per cent of people in France, 82 per cent of Germans and 72 per cent of Spaniards say they have a favorable opinion of Jews.  Polls in Britain show that attitudes toward Jews are about as positive as attitudes toward Christians.
In Uri Avnery's view, the idea of mounting anti-Semitism in Europe is "nonsense."  He notes that, "Practically all the alarming incidents in Europe recently—especially Paris and Copenhagen—in which Jews were killed of attacked—had nothing to do with anti-Semitism.  All these outrages were conducted by young Muslims…They were part of the ongoing war between Israelis and Arabs that have nothing to do with anti-Semitism.  They are not descended from the pogrom in Kishinev and not related to the Protocols of the Elders of Zion…When Benjamin Netanyahu does not miss an opportunity to declare that he represents all the Jews in the world, he makes all the world's Jews responsible for Israeli policies and actions."
Political economist Bernard Avishai of Hebrew University, points out that Jews in the West are not in need of Mr. Netanyahu's protection and "do not conceive of Israel as their 'home.'  Life in Europe is just not perilous or alien in the way he implies…For 'mass immigration' to make sense, the places where Jews now live would have to be insufferably dangerous for them, or at least Israel would have to be comparatively safer…It is completely ahistoric to believe that Europe is failing Jews, or any other group, in ways that are reminiscent of the 1930s and '40s—a period from which Netanyahu draws dubious lessons."
In the end the calls for European Jews to abandon their homes to emigrate to Israel tells us far more about the ethno-centric Zionist worldview than it does about developments in Europe. Mr. Netanyahu may believe Israel is the real "home" for all Jews.  It does not seem that the Jews of  France, Denmark, Britain and the rest of Europe agree.
__________________________________

Allan C. Brownfeld received his B.A. degree from the College of William and Mary, his J.D. degree from the Marshall-Wythe School of Law of the College of William and Mary and his M.A. in Government and Politics from the University of Maryland. He has served on the faculties of St. Stephen's Episcopal School, Alexandria, Virginia, and the University College of the University of Maryland.
The recipient of a Wall Street Journal Foundation Award, Mr. Brownfeld has written for such newspapers as THE HOUSTON PRESS, THE RICHMOND TIMES DISPATCH, THE WASHINGTON EVENING STAR and THE CINCINNATI ENQUIRER. For many years he wrote three columns a week for such newspapers as THE PHOENIX GAZETTE, THE MANCHESTER UNION LEADER, and THE ORANGE COUNTY REGISTER. His weekly column appeared for more than a decade in ROLL CALL, the newspaper of Capitol Hill. His articles have appeared in such journals as THE YALE REVIEW, THE TEXAS QUARTERLY, THE NORTH AMERICAN REVIEW, ORBIS and MODERN AGE.
Mr. Brownfeld served as a member of the staff of the U.S. Senate Internal Security Subcommittee and was the author of that committee's 250-page study of the New Left. He has also served as Assistant to the Research Director of the House Republican Conference and as a consultant to such members of Congress as Reps. Phil Crane (R-Il) and Jack Kemp (R-NY) and to the Vice President of the United States.
He is a former editor of THE NEW GUARD and PRIVATE PRACTICE, the journal of the Congress of County Medical Societies and has served as a Contributing Editor AMERICA'S FUTURE and HUMAN EVENTS. He served as Washington correspondent for the London-based publications, JANE'S ISLAMIC AFFAIRS ANALYST and JANE'S TERRORISM REPORT. His articles regularly appear in newspapers and magazines in England, South Africa, Sweden, the Netherlands and other countries. You can write to Allan at abrownfeld@gmail.com