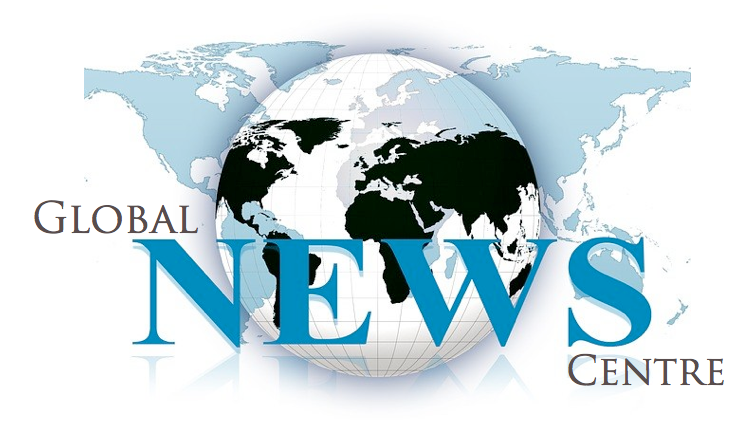 US allowed Taliban to flourish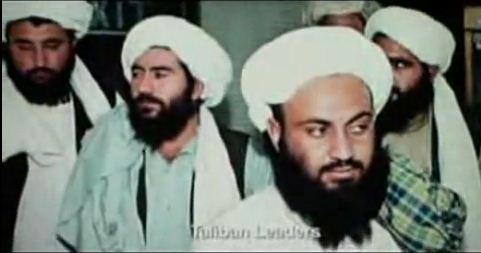 For decades, American political leaders back the wrong political groups and ignore suffering of minorities.
Tim King Global News Centre
(SALEM)  In 1999, I circulated a petition urging people to boycott Unocal for funding the Taliban, or Taleban, in an Afghanistan pipeline project.   At the time,  I was a staff Photojournalist/Reporter for KVVU FOX 5 in Las Vegas.  Many of us were keenly aware then, before 9/11 (Not that Taliban had even the slightest role in that event), that the Taliban were a scourge in Afghanistan, subjecting women to torment that was highly objectionable.  All women were forced to wear the burqa and they lived in great fear.
This was two years after George W. Bush, then Governor of Texas, received members of the Taliban in Houston to forge an oil deal.  Not only were Taliban welcomed to Texas and treated like visiting dignitaries, they even insulted female reporters during media interviews.
This historic event is documented in the Michael Moore film, Fahrenheit 911.  The Taliban visited Houston in 1997.  According to a December 17, 1997 article in the British paper, The Telegraph, headlined, "Oil barons court Taliban in Texas," the Taliban was about to sign a "£2 billion contract with an American oil company to build a pipeline across the war-torn country. … The Islamic warriors appear to have been persuaded to close the deal, not through delicate negotiation but by old-fashioned Texan hospitality. … Dressed in traditional salwar khameez, Afghan waistcoats and loose, black turbans, the high-ranking delegation was given VIP treatment during the four-day stay."
Taliban, in spite of their mistreatment of women, were all the rage because of the dollar signs they represented to the deep pocketed oil industry.  A major auto manufacturer at the time was reportedly preparing to launch a new SUV called the Taliban.
Taliban emerged in the mid-1990's following the Mujahedin's defeat of Soviet forces.  In the Afghan Civil War, the government sided with the Russians, began the year of the Islamic Revolution and lasted ten years, ending in 1989.  Taliban held power from 1996 to 2001, when US forces invaded and initially, brought this band of jihadists to their knees.  Taliban were known for enforcing a strict version of Sharia law, and for beating women in the streets.
This radical interpretation of Islam stood in sharp contrast to Communism, which had been Afghanistan's political system since the end of WWII.  Under Russia, Afghanistan allowed women equal rights but also suppressed religion.  No question that the Afghan government was edging away from Mother Russia in the 1970's after receiving a great deal of economic and military aid.  As a satellite country, Afghanistan was not part of the Soviet Union specifically, but it was important to Russian strategy and pride.
In that long terrible conflict, the Afghan govt. and its Soviet masters fought against jihadists who were aided by sympathetic Islamic militants from other nations who came to help, like today. Russian-speaking Afghan interpreters or 'terps kept the conversations moving as Afghan interpreters who speak English do for the Americans and ISAF forces today.
The great hope in the wake of the Soviet defeat was a well known and eternally martyred Mujaheddin guerrilla leader named  Ahmad Massoud, who was known as the "Lion of Panjshir".  Massoud was less radical and more centered around simply freeing his country from Soviet oppression.  Massoud was the kind of leadership figure Afghanistan needed, but this violent place lacked the security to usher him into a better position. The Taliban opposed this man and those who sympathize with these groups do his legacy a great injustice. An ethnic Tajik, he was a Kabul University engineering student and the son of a police commander.  I became familiar with the legacy of Ahmad Massoud when I spent time in Afghanistan, during the very cold winter of 2006/2007. Massoud's image is everywhere in Afghanistan; on billboards, painted on jingle trucks, always reminding those who see it that there have been level minds in Afghanistan's recent past who truly wanted liberty and would not have tied strings to it like his opponents, the religious zealots we know as Taliban.
From all accounts, because he wasn't a religious fanatic, or as far as we know, any kind of U.S. stooge, his role as leader would have been opposed and likely compromised from all sides. Massoud is one of the men who led the Afghan people to victory during the long civil war that began with the 1979 Soviet invasion.  Then, just before the infamous day, 11 Sept 2001, he was killed by terrorists posing as a media crew.
Had Massoud received the U.S. backing to ascend to power, and if he had been able to hold on, everything might have been very different. However the U.S. government has a history of cutting off its nose to spite its face. To the democratic mind, Massoud had to have been tempting; a good bet. But the Americans didn't take the opportunity and thus failed to make their costly Afghan investment during the 80's count. The U.S. was able to provide weapons to men like bin Laden and Massoud, but then its leaders left everyone hanging and Afghanistan in tribal turmoil, which in many respects persists, in addition to the U.S. led war.   This is essentially the story relayed by the Tom Hanks film, "Charlie Wilson's War".
The Americans had every opportunity to shore up Afghanistan and the cost would not have been high, comparatively, but peace as we know receives little investment in this world.  Taliban could have been prevented from reaching power had the US backed the right alternative leadership.  Their patterns and religious madness was far from unknown, indeed the American government, which saw itself fit to provide millions and millions of dollars in war equipment, left the poor struggling Afghans holding the bag.
The Americans have a history of backing the wrong horse.  Deeply allied with the Saudi Arabian government, the Americans do business with some of the most dangerous, radical Muslims in the world.  In fact, it is safe to conclude that the US almost always backs the wrong side, from Pinochet to the years of Saddam Hussein, and well beyond.
Tim King 24 October 2016
---
Tim King: Global News Centre Editor and Writer
tim@globalnewscentre.com
(Facebook.com/TimKing.Reporter)
With almost 25 years of experience on the west coast and worldwide as a television news producer, photojournalist, reporter and assignment editor, Tim King is Salem-News.com's Executive News Editor. His background includes covering the war in Afghanistan in 2006 and 2007, and reporting from the Iraq war in 2008. Tim is a former U.S. Marine who follows stories of Marines and Marine Veterans; he's covered British Royal Marines and in Iraq, Tim embedded with the same unit he served with in the 1980′s.
Tim holds awards for reporting, photography, writing and editing from traditional mainstream news agencies like The Associated Press and Electronic Media Association; he also holds awards from the National Coalition of Motorcyclists, the Oregon Confederation of Motorcycle Clubs; and was presented with a 'Good Neighbor Award' for his reporting, by The Red Cross.
Tim's years as a Human Rights reporter have taken on many dimensions; he has rallied for a long list of cultures and populations and continues to every day, with a strong and direct concentration on the 2009 Genocide of Tamil Hindus and Christians in Sri Lanka. As a result of his long list of reports exposing war crimes against Tamil people, Tim was invited to be the keynote speaker at the FeTNA (Federation of Tamil Sangams of North America) Conference in Baltimore, in July 2012. This is the largest annual gathering of North American Tamils; Tim addressed more than 3000 people and was presented with a traditional Sri Lanka 'blessed garland' and a shawl as per the tradition and custom of Tamil Nadu.
Tim specializes in writing about political and military developments worldwide; and maintains that the label 'terrorist' is ill placed in many cases; specifically with the LTTE Tamil Tigers in Sri Lanka, where it was used as an excuse to slaughter people by the tens of thousands; and in Gaza, where a trapped population lives at the mercy of Israel's destructive military war crime grinder. At the center of all of this, Tim pays extremely close attention to the safety and welfare of journalists worldwide.