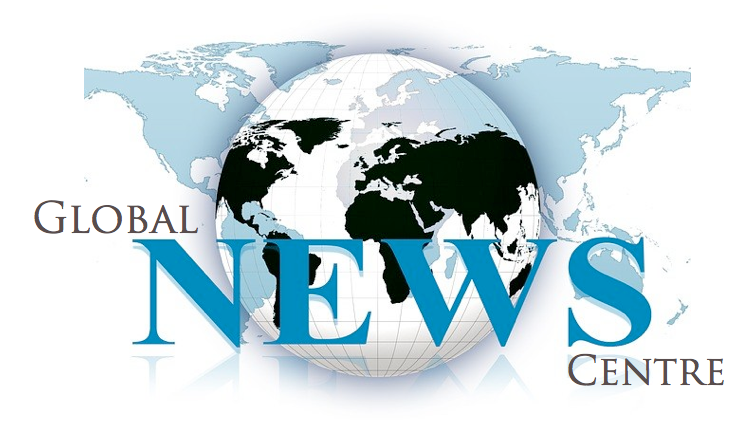 FDA Commissioner Margaret Hamburg and Connecticut's Governor Dann Malloy play tug-of-war with "conflict of interest"
The September 28 Rally will be held on The Mall in Washington, DC (between 12th and 14th Streets).  The FED UP! Rally Headquarters is the Marriott Metro Center, 775 12th Street NW, Washington, DC.
Marianne Skolek Global News Centre
(MYRTLE BEACH) If you continue to question why the head of the FDA and heads of states have allowed the prescription opioid/heroin epidemic in the country to grow from a spark into a raging fire, it may just be their ignoring the words "conflict of interest."
Let me begin with Hamburg who begs to be terminated from her position as head of the FDA for sheer indifference to the safety of the American people.
On April 21, 2010, Dr. Hamburg wrote a "Dear Colleagues" letter and I will show below some of the "highlights" of her letter in quotation marks and italics. How truly dangerous is Hamburg in heading up the FDA while tens of thousands of people die and are addicted to prescription opioids/heroin? You decide.
"Scientific advisory committees provide an important service to the FDA and the public. We rely on these committees to provide independent, expert advice on significant scientific, technical, and policy matters to assist in our mission to protect and promote the public health "
"Conflict-of-interest waivers for scientific advisers have been controversial. However if FDA is perceived to rely heavily on conflicted experts, then confidence in the agency's decision making can be undermined."
"FDA has a rigorous policy on reviewing and assessing conflict of interest, which is guided by federal law. Currently, when a decision to grant a waiver of conflict of interest is made, FDA discloses whether the interest is associated with the sponsor, a competitor, or another affected firm, such as "holds $0-5,000 of stock in a competitor company."
"In my view, it is clearly better for the agency in fulfilling its public health mission when advisors have no conflicts of interest. FDA staff should search far and wide for experts who have the requisite knowledge without conflicts of interest."

"At the same time, however, I recognize the fact that many of the top authorities in specific areas may have conflicts of interest. To make the best decisions, FDA must, at times, seek advice from these experts. Including an advisory committee member with a conflict of interest is a difficult judgment call best made by senior career agency officials, who are themselves prohibited from having conflicts of interest."
Then in 2011, Dr. Hamburg further pushed to eliminate conflict of interest laws by allowing paid pharmaceutical co-conspirators to fill positions on FDA Advisory Committees. Here is how she went about accomplishing her goals:
Hamburg stated that the agency may need to loosen certain conflict of interest restrictions that prevent scientists with financial ties to the drug industry from becoming members of FDA advisory committees.
The FDA's own website states they obtain "independent expert advice on scientific, technical, and policy matters." Or simply put, these Advisory Committees are to be made up of objective, unbiased individuals with no hands in the pockets of pharma — or connections to the companies they are providing advice about. Dr. Hamburg has a sense of entitlement as head of the FDA by stating regulatory work the FDA deems for the benefit of the country — including conflict of interest — is unreasonable and needs to be eliminated.
"There are lots of people out there who are smart and who don't have conflicts of interest," said Sidney Wolfe, MD, founder and past president of the non-profit consumer advocacy group Public Citizen. "It just takes much more work for the FDA to find them. But the result is you have much less tainting of the panel discussion."
Last week I wrote about Connecticut Governor Dann Malloy's conflict of interest in the prescription opioid/heroin epidemic. Six New England governors including Malloy urged the U.S. Health and Human Services (HHS) secretary, Sylvia Burwell to reverse the Food and Drug Administration's approval of a powerful new painkiller, Zohydro. In their letter to Secretary Burwell, the governors of Vermont (Peter Shumlin), New Hampshire (Maggie Hassan), Maine (Paul LePage), Massachusetts (Deval Patrick) and Rhode Island (Lincoln Chafee) lay out that their states are in the midst of an addiction/death crisis. They further indicated they didn't need another high-risk drug such as OxyContin devastating their states.
The drug Zohydro is an extended-release capsule that contains up to five times the amount of narcotic hydrocodone previously available in pills. The letter says the drug's maker, Zogenix is preparing to seek approval for an abuse-deterrent formulation.
Governor Malloy conveniently forgot the following facts when he put his signature on the letter to HHS Secretary Birwell about the dangers of Zohydro. Take a walk with me down the "Opioid Highway of Conflict of Interest" with Malloy:
Before becoming Governor of Connecticut, Dann Malloy was Mayor of Stamford, Connecticut.
Purdue Pharma's headquarters office is in Stamford, Connecticut. Purdue Pharma marketed and manufactured OxyContin as less likely to be addictive or abused. In 2007, Purdue Pharma was charged, pleaded guilty and was sentenced for minimizing the dangers of OxyContin.
The founders of Purdue Pharma, the Sackler Family, were big contributors to Mayor Malloy's campaign to win the governorship of Connecticut.
When Malloy took the office of Governor of Connecticut, his Chief of Staff was a Tim Bannon.
Bannon developed ties with Malloy during his years as an attorney for Purdue Pharma in Stamford while Malloy was the city's mayor
Conflict of interest — or criminal conspiracy? Whatever you want to call it, we are losing a generation to death and addiction while the devil dances with the evil and greed of the FDA, pharma and their political cronies. You can do something about it. Contact your state attorney general and voice your outrage.
LP = Some day I'll have my very own mousebeeper so you can sit in a recliner and watch TV. Love you
__________________________________________________________

Global News Centre's Marianne Skolek, is an Investigative Reporter who focuses on the Prescription Opioid/Heroin Epidemic in the U.S. and Canada. In particular, Marianne has covered the criminal marketing of OxyContin going back to 1999 and continuing to the present.
In 2002, Marianne lost her daughter, Jill to prescribed OxyContin which her physician referred to as "mobility in a bottle." It was, in fact, death in a bottle. After doing extensive research on the maker of OxyContin, Purdue Pharma, Marianne began working with the Department of Justice in Virginia in their criminal investigation into Purdue Pharma and in July 2007 was asked by the U.S. Attorney John Brownlee prosecuting the case to testify against the three CEO's of Purdue Pharma, Michael Friedman, Paul Goldenheim, MD and Howard Udell, Chief Counsel. The CEO's pleaded guilty to misleading the medical profession about the dangers of OxyContin. Marianne also testified against Purdue Pharma at a Judiciary Hearing of the U.S. Senate in July 2007.
In addition, a dangerous and highly addictive opioid named Zohydro has been approved by the FDA against their Advisory Committee's advice and Marianne continues to alert Attorneys General, Senators and Congressmen as to the FDA's irresponsibility in the out of control prescription opioid/heroin epidemic killing and addicting in the tens of thousands each year. Zohydro has been referred to as "heroin in a capsule" and its lowest dosage (10mg) contains twice as much hydrocodone as found in a Vicodin pill. The highest single dose of Zohydro contains as much hydrocodone as 5 to 10 tablets of Vicodin or Lortab. Zohydro mixed with alcohol can be fatal and has no abuse deterrent built in which will make it easy to crush and deliver a fatal dose of the opioid.
Currently Marianne has been instrumental in calling for the termination of Margaret Hamburg, MD, Commissioner of the FDA as well as Bob A. Rappaport, MD and Douglas Throckmorton, MD for their lack of commitment to safeguarding the American public against the prescription opioid/heroin epidemic. Marianne's research, writing and contact with government agencies and attorneys has also exposed the heavily funded pain foundations set up by the pharmaceutical industry and their paid physician spokespersons who convinced the medical boards in 50 states and Canada that dangerous opioids such as OxyContin were less likely to be addictive. These physicians — in particular Scott Fishman, MD, J. David Haddox, DDS, MD, Perry Fine, MD, Lynn R. Webster, MD, Russell Portenoy, MD also downplayed the risks of addictive opioids in books as authors. These books are still available for sale and promoted to the medical profession.
Here are links to Marianne's involvement in exposing the national conspiracy of the prescription opioid/heroin epidemic, the FDA, the pharmaceutical industry, their pain foundations and paid physician spokespersons.
http://www.salem-news.com/by_author.php?reporter=Marianne%20Skolek
http://www.youtube.com/watch?v=tmPG1VjD61U&list=UUWoHUEr4ZAbQOfIqtOArjgg&index=6&feature=plcp
https://www.facebook.com/photo.php?v=855537227796352&set=vb.658186307531446&type=2&theater
– See more at: http://www.globalnewscentre.com/2014/06/06/no-accountability-in-the-opioidheroin-epidemic-results-in-dangerous-false-prophets/#sthash.mMTdZITB.dpuf
– See more at: http://www.globalnewscentre.com/2014/06/06/no-accountability-in-the-opioidheroin-epidemic-results-in-dangerous-false-prophets/#sthash.mMTdZITB.dpuf
– See more at: http://www.globalnewscentre.com/2014/06/06/no-accountability-in-the-opioidheroin-epidemic-results-in-dangerous-false-prophets/#sthash.mMTdZITB.dpuf
– See more at: http://www.globalnewscentre.com/2014/06/06/no-accountability-in-the-opioidheroin-epidemic-results-in-dangerous-false-prophets/#sthash.mMTdZITB.dpuf