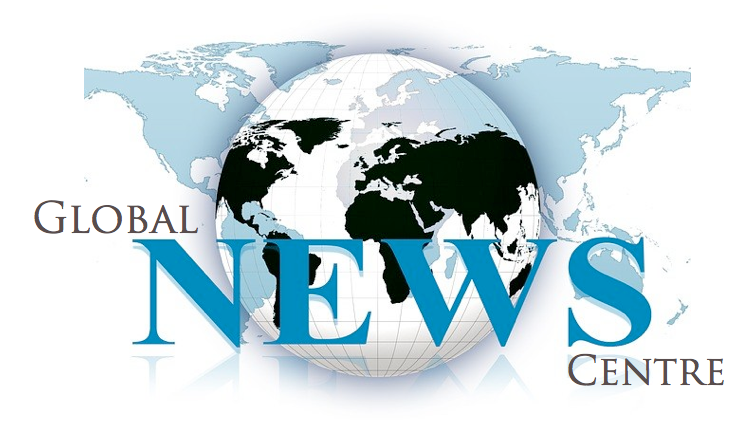 Obama's Jade Helm 15 formula for disaster?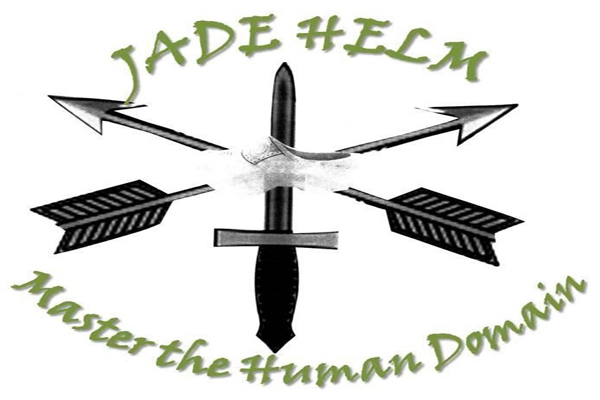 Jade Helm should make every American pay attention and feel uneasy, especially since President Obama signed the National Defense Authorization Act (NDAA) on December 31, 2011, codifying indefinite military detention without charge or trial into law for the first time in American history.
Tim King and Robert O'Dowd Global News Centre
(SALEM)  The Jade Helm 15 exercise announced by the military for July 15th through September 15th is an unconventional warfare operation in nine states, involving Special Operations and 82nd Airborne troops, operating off of military reservations in U.S. cities and towns with federal, state and local police involvement.
The Posse Comitatus Act is a United States federal law signed on June 18, 1878 by President Rutherford B. Hayes. The purpose of the act is to limit the powers of the federal government in using its military personnel to act as domestic law enforcement personnel. It was passed as an amendment to an army appropriation bill following the end of Reconstruction, and was subsequently updated in 1956 and 1981. The idea of armed troops knocking on troops and detaining citizens has to make many people feel uneasy, if they are paying attention.  
We know of no similar operation on US soil except possibly for  the "Illusionary Warfare Training Program" launched at Nags Head North Carolina, that took place back in the late 1950's.  Our source, Robert "Tosh" Plumlee's experience there, is documented in the book, "The Illusion of Democracy: A More Accurate History of the Modern United States" by Phil Mennitti:
Robert "Tosh" Plumlee first met Oswald at Illusionary Warfare Training at Nag's Head, North Carolina in 1957.  This is a facility that trains operators in propaganda, language instruction, false identities, maintenance of cover stories, etc.  These courses were referred to as "Spook School" and were preparatory for going covert in international operations.  Everybody who attended this facility was CIA or Military Intelligence.  Plumlee would encounter Oswald operationally multiple times in the future. – (https://books.google.com/books?id=9qJ_BgAAQBAJ&dq=amazon+The+Illusion+of+Democracy:+A+More+Accurate+History+of+the+Modern+United+States++By+Phil+Mennitti&source=gbs_navlinks_s)
Plumlee was the CIA asset pilot who flew CIA agents to Dallas on the fateful date of the JFK assassination, who he says there were in place to protect Kennedy from being killed.  Plumlee says Illusion Warfares  Training at Nags Head included the old Mockingbird project  and other  PysOps  programs.
Jade Helm should make every American pay attention and feel uneasy, especially since President Obama signed the National Defense Authorization Act (NDAA) on December 31, 2011, codifying indefinite military detention without charge or trial into law for the first time in American history. Under this unprecedented act, Americans can be held indefinitely without charges, which soundly trumps long-standing US law allowing citizens certain "inalienable" rights.

The ACLU has significant discussion of the ramifications of the NDAA.  The ACLU concerns are worth noting:
The law is an historic threat because it codifies indefinite military detention without charge or trial into law for the first time in American history. It could permit the president – and all future presidents – to order the military to imprison indefinitely civilians captured far from any battlefield without charge or trial.

This kind of sweeping detention power is completely at odds with our American values, violates the Constitution, and corrodes our Nation's commitment to the rule of law, which generations have fought to preserve.

The breadth of the NDAA's worldwide detention authority violates the Constitution and international law because it is not limited to people captured in an actual armed conflict, as required by the laws of war. 

Under the Bush administration, claims of worldwide detention authority were used to hold even a U.S. citizen captured on U.S. soil in military custody, and many in Congress assert that the NDAA should be used in the same way.  The ACLU does not believe that the NDAA authorizes military detention of American citizens or anyone else in the United States. Any president's claim of domestic military detention authority under the NDAA would be unconstitutional and illegal.  

Nevertheless, there is substantial public debate and uncertainty around whether Sections 1021 and 1022 of the NDAA could be read even to repeal the Posse Comitatus Act and authorize indefinite military detention without charge or trial within the United States.

The law does not require even an allegation that a detained person caused any harm or threat of harm to the United States or to any U.S. interest. Mere allegation of membership in, or support of, an alleged terrorist group could be the basis for indefinite detention. Under the American justice system, we don't just lock people up indefinitely based on suspicion.

Congress and the president should clean up the mess they created. Congress should repeal the NDAA's detention provisions. 

More than ten years after the 9/11 attacks, with the United States withdrawing from Iraq and Afghanistan, the United States should not be asserting new worldwide authority for the military to imprison persons seized in any country.

We have seen how disregard for the rule of law has disastrous results for America's standing in the world. It is time for a return to the rule of law. It is time to turn that page.
Despite internet allegations of widespread execution of Jade Helm throughout the U.S., we've seen no evidence that Jade Helm is impacting us in the East or the Midwest or much of the South.  Instead, it's focus is in the Southwest and several states in the Southeast.
Jade Helm could be a dry run exercise to assess the reaction of the U.S. population to the intrusion of Special Operations forces or an exercise that would go live after a major false flag attack together with a shutdown of the internet, cutting off communication between potential and identified 'dissenters (e.g., gun owners, veterans, journalists, political action groups, Christians, etc.).    
Texas, New Mexico, Arizona, California, Nevada, Utah, Colorado, Mississippi, Florida and Louisiana are the states the government announced for inclusion in operation Jade Helm. Why these states? It's total nonsense to run an unconventional warfare exercise in these states with Special Operation forces to prepare them for a live operation in a foreign, hostile environment like the Middle East or elsewhere overseas.  The U.S. population will offer little or no resistance to our troops while any foreign population would be hostile and offer maximum resistance to invasion by unconventional U.S. forces. The exercise with its intended objective could best be accomplished on a large military reservation with actors playing the roles of the foreign population. But, it's not and that's the rub.  Why?     
This is not a perfect fit by the initial efforts for Jade Helm could be to confiscate guns after a false flag event in those states with the high number of registered gun owners that are RED STATES.  Most of the nine Jade Helm states with the exception of California (BLUE STATE ) meet this criteria.  Some even have an historical dislike for intrusion by the federal government into their affairs, e.g., Texas, Utah, Mississippi, Louisiana, etc.
New Jersey, the home state of one of this article's authors, is a liberal (BLUE STATE) state has a low number of registered gun owners and a population that would not likely resist martial law and is not included in the Jade Helm exercise. Oregon, the other home state of this article's second author, is also a blue liberal state.
Texas, Mississippi and Louisiana (RED STATES) have high numbers of registered gun owners and a population that historically dislikes federal government intrusions and would be a threat to resist martial law. Utah, Texas, Nevada, Wyoming, and Montana have relatively high numbers of registered gun owners and dislike federal intrusions, too.     
Lists from the states are readily available and it would 'easy' to go door to door and confiscate the guns and detain the owners. With the internet down, it would easy to expand Jade Helm to all states and detain millions of Americans.  Our economy can't function in this environment and we would be open to attack and invasion by our real enemies. 
The first thought that comes to mind is that those involved in planning and executing martial law are in fact guilty of treason and should be prosecuted to the full extent of the law.  Unfortunately under full martial law there will be no judicial procedures and prosecutors to pursue legal action. There will no Bill of Rights; only millions of Americans desperate for food, water and medicine.     
The article by Deborah White, "Gun Owners as a Percentage of Each State's Population," shows the number of registered gun owners by states as of 2007.  The risk is that lists of gun owners could be use in martial law to confiscate guns and their owners.
States with Extremely High Populations of Gun Owners(more than 50%)
1. Wyoming – 59.7%
2. Alaska – 57.8%
3. Montana – 57.7%
4. South Dakota – 56.6%
5. West Virginia – 55.4%
6. Mississippi – 55.3%
6. Idaho – 55.3%
6. Arkansas – 55.3%
9. Alabama – 51.7%
10. North Dakota – 50.7%
States with High Populations of Gun Owners
11. Kentucky – 47.7%
12. Wisconsin – 44.4% (Battleground state. See Wisconsin in 2012 Elections.)
13. Louisiana – 44.1%
14. Utah – 43.9%
14. Tennessee – 43.9%
16. Oklahoma – 42.9%
17. Iowa – 42.9% (Battleground state. See Iowa in 2012 Elections.)
18. South Carolina – 42.3%
19. Kansas – 42.1%
20. Vermont – 42.0%
21. Missouri – 41.7% (Battleground state. See Missouri in 2012 Elections.)
21. Minnesota – 41.7%
23. North Carolina – 41.3% (Battleground state. See North Carolina in 2012 Elections.)
24. Maine – 40.5%
25. Georgia – 40.3%
States with Median Populations of Gun Owners
26. Oregon – 39.8%
27. Indiana – 39.1%
28. Nebraska – 38.6%
29. Michigan – 38.4% (Battleground state. See Michigan in 2012 Elections.)
30. Texas – 35.9%
31. Virginia – 35.1% (Battleground state. See Virginia in 2012 Elections.)
32. New Mexico – 34.8% (Battleground state. See New Mexico in 2012 Elections.)
33. Colorado – 34.7% (Battleground state. See Colorado in 2012 Elections.)
33. Pennsylvania – 34.7% (Battleground state. See Pennsylvania in 2012 Elections.)
35. Nevada – 33.8% (Battleground state. See Nevada in 2012 Elections.)
36. Washington – 33.1%
37. Ohio – 32.4% (Battleground state. See Ohio in 2012 Elections.)
38. Arizona – 31.1% (Battleground state. See Arizona in 2012 Elections.)
39. New Hampshire – 30.0% (Battleground state. See New Hampshire in 2012 Elections.)
States with Below Median Populations of Gun Owners
40. Delaware – 25.5%
41. Florida – 24.5% (Battleground state. See Florida in 2012 Elections.)
42. California – 21.3%
42. Maryland – 21.3%
44. Illinois – 20.2%
45. New York – 18%
46. Connecticut – 16.7%
47. Rhode Island – 12.8%
48. Massachusetts – 12.6%
49. New Jersey – 12.3%
50. Hawaii – 6.7%
Source – USACarry.com
________________________________________________________________
Professor James Fetzer presented mounting evidence in the False Flag Weekly News report at http://noliesradio.org/archives/97892 that Jade Helm is live now. 
https://www.youtube.com/playlist?list=PLsfS5KpYMzb20sCxyfSotfX1ELkIBrXZ3  (Ep #44)
http://livestream.com/accounts/4937810/events/3629901 (first hour)
False Flag Weekly News about Jade Helm: http://noliesradio.org/archives/97892
"JADE HELM is NOT "an ordinary training drill", http://jamesfetzer.blogspot.com/2015/04/jade-helm-is-not-ordinary-training-drill.html
http://beforeitsnews.com/alternative/2015/04/did-we-miss-the-jade-helm-infrastructure-testing-back-in-february-internet-lines-cut-in-connection-with-jade-helm-3140966.html?
______________________________________________________________
Bob O'Dowd is a former U.S. Marine with thirty years of experience on the east coast as an auditor, accountant, and financial manager with the Federal government. Half of that time was spent with the Defense Logistics Agency in Philadelphia. Originally from Pennsylvania, he enlisted in the Marine Corps at age 19, served in the 1st, 3rd, and 4th Marine Aircraft Wings in 52 months of active duty in the 1960s.
A graduate of Temple University, Bob has been married to Grace for 31 years. He is the father of two adult children and the grandfather of two boys. Bob maintained a blog site on former MCAS El Toro at mwsg37.com for several years. This subject is where Bob intersected with site founder Tim King. Bob served in the exact same Marine Aviation Squadron that Salem-News founder Tim King served in, twenty years earlier. With their combined on-site knowledge and research ability, Bob and Tim and a handful of other ex-Marines, have put the contamination of MCAS El Toro on the map. The base is highly contaminated with TCE, trichloroethelyne
You can email Bob O'Dowd, GlobalNewsCentre.com Environmental and Military Reporter, at this address: consults03@comcast.net
_________________________________________________________
Tim King: Salem Insider Editor and Writer
tim@globalnewscentre.com
(Facebook.com/TimKing.Reporter)
With almost 25 years of experience on the west coast and worldwide as a television news producer, photojournalist, reporter and assignment editor, Tim King is Salem-News.com's Executive News Editor. His background includes covering the war in Afghanistan in 2006 and 2007, and reporting from the Iraq war in 2008. Tim is a former U.S. Marine who follows stories of Marines and Marine Veterans; he's covered British Royal Marines and in Iraq, Tim embedded with the same unit he served with in the 1980′s.
Tim holds awards for reporting, photography, writing and editing from traditional mainstream news agencies like The Associated Press and Electronic Media Association; he also holds awards from the National Coalition of Motorcyclists, the Oregon Confederation of Motorcycle Clubs; and was presented with a 'Good Neighbor Award' for his reporting, by The Red Cross.
Tim's years as a Human Rights reporter have taken on many dimensions; he has rallied for a long list of cultures and populations and continues to every day, with a strong and direct concentration on the 2009 Genocide of Tamil Hindus and Christians in Sri Lanka. As a result of his long list of reports exposing war crimes against Tamil people, Tim was invited to be the keynote speaker at the FeTNA (Federation of Tamil Sangams of North America) Conference in Baltimore, in July 2012. This is the largest annual gathering of North American Tamils; Tim addressed more than 3000 people and was presented with a traditional Sri Lanka 'blessed garland' and a shawl as per the tradition and custom of Tamil Nadu.
Tim specializes in writing about political and military developments worldwide; and maintains that the label 'terrorist' is ill placed in many cases; specifically with the LTTE Tamil Tigers in Sri Lanka, where it was used as an excuse to slaughter people by the tens of thousands; and in Gaza, where a trapped population lives at the mercy of Israel's destructive military war crime grinder. At the center of all of this, Tim pays extremely close attention to the safety and welfare of journalists worldwide.