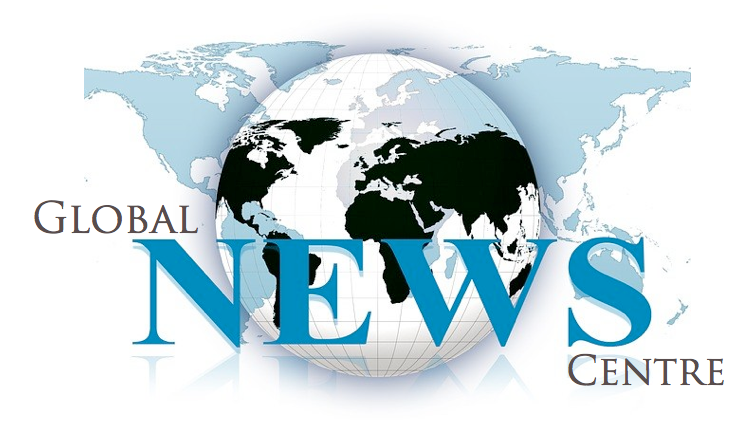 The "Dumbing Down" of America in the Prescription Opioid Epidemic!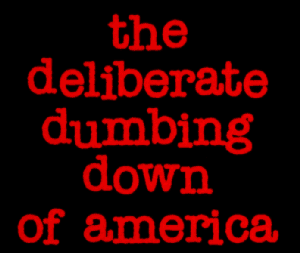 Why "International Overdose Awareness Day" is dangerous and a deflection on attacking the epidemic from the root of the crisis — at the top!  The top is the FDA and the flooding of our country with dangerous prescription opioids!
Marianne Skolek-Perez Global News Centre
(MYRTLE BEACH) Social media is alive with the promotion of "International Overdose Awareness Day" on August 31 and a march in Washington, DC as well as events taking place throughout the U.S. and Canada.
Overdose Awareness Day is funded and founded by the evil George Soros and his Open Society Foundation.  Soros has been very vocal on his intent to make difference in the United States by having all drugs including illegal ones made legal.
Anyone participating or promoting George Soros's hidden motives of "International Overdose Awareness Day" is part of the and not the solution.  Maybe their "solution" is not outrage, but rather financial gain to further not only Soros's twisted agenda, but their own personal agendas.
So while people are celebrating "International Overdose Awareness Day" in Washington, DC with George Soros cheering them on, maybe someone will want to determine why the U.S. Senate Finance Committee investigation into the opioid epidemic launched in 2012 was issued, but sealed by U.S. Senator Orrin Hatch of Utah.  That's just on the outside chance that the pharmaceutical industry, pain societies funded by pharma advocating for the liberal prescribing of opioids, the FDA and politicians profiting from the pharmaceutical industry campaign donations are the true culprits in the catastrophic loss of lives to death and addiction
Soros's "International Overdose Awareness Day" advocates for Safe injection sites (SIS), or Drug consumption rooms (DCR) be legally sanctioned, medically supervised facilities designed to address public nuisance associated with drug use and provide a hygienic and stress-free environment for drug consumers.
Interesting concept, isn't it?  Promoting the use of heroin — an illegal and killer drug under the supervision of medical personnel in a "safe and stress-free" environment.
Any medical personnel overseeing safe injection sites will have a nursing or medical license. If a heroin addict brings their heroin laced with Fentanyl into a safe injection site and kills a family while behind the wheel of a car, where does the liability lie?  Do you think for a moment medical personnel will risk their nursing or medical licenses to oversee drug dens supporting the use of illegal heroin?
If a pregnant woman wants to "safely" inject heroin in a medically supervised drug den, do medical personnel condone this death inviting scenario
What's next?  Safe bars and saloons where alcoholics can drink under the supervision of medical personnel.
How about safe smoking lounges where lung cancer patients can smoke cigarettes under the supervisions of medical personnel?
Why is the George Soros sponsored and financed "International Overdose Awareness Day" on August 31 using the motto "opioid march" for a walk in Washington, DC?  Is this intentionally to attract pain patients addicted to opioids fighting to retain their use of painkillers along with families who have lost loved ones to prescription opioids?  Are there blaring conflicts of interest associated with the promoters of this event?
In the promotion of "International Overdose Awareness Day" by "non-profit" advocacy groups, it is interesting that they are asking the word be spread about the event on August 31.  I just spread the word and the word is troubling — very troubling.
LP – For encouraging me by always showing me the true meaning of the words "open hearts, open minds and open arms," I love you more.
---
__________________________________________________________________________________________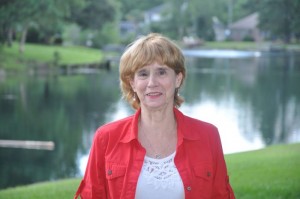 Global News Centre's Marianne Skolek, is an Investigative Reporter who focuses on the Prescription Opioid/Heroin Epidemic in the U.S. and Canada. In particular, Marianne has covered the criminal marketing of OxyContin going back to 1999 and continuing to the present.
In 2002, Marianne lost her daughter, Jill to prescribed OxyContin which her physician referred to as "mobility in a bottle." It was, in fact, death in a bottle. After doing extensive research on the maker of OxyContin, Purdue Pharma, Marianne began working with the Department of Justice in Virginia in their criminal investigation into Purdue Pharma and in July 2007 was asked by the U.S. Attorney John Brownlee prosecuting the case to testify against the three CEO's of Purdue Pharma, Michael Friedman, Paul Goldenheim, MD and Howard Udell, Chief Counsel. The CEO's pleaded guilty to misleading the medical profession about the dangers of OxyContin. Marianne also testified against Purdue Pharma at a Judiciary Hearing of the U.S. Senate in July 2007.
In addition, a dangerous and highly addictive opioid named Zohydro has been approved by the FDA against their Advisory Committee's advice and Marianne continues to alert Attorneys General, Senators and Congressmen as to the FDA's irresponsibility in the out of control prescription opioid/heroin epidemic killing and addicting in the tens of thousands each year. Zohydro has been referred to as "heroin in a capsule" and its lowest dosage (10mg) contains twice as much hydrocodone as found in a Vicodin pill. The highest single dose of Zohydro contains as much hydrocodone as 5 to 10 tablets of Vicodin or Lortab. Zohydro mixed with alcohol can be fatal and has no abuse deterrent built in which will make it easy to crush and deliver a fatal dose of the opioid.
Currently Marianne has been instrumental in calling for the termination of Margaret Hamburg, MD, Commissioner of the FDA as well as Bob A. Rappaport, MD and Douglas Throckmorton, MD for their lack of commitment to safeguarding the American public against the prescription opioid/heroin epidemic. Marianne's research, writing and contact with government agencies and attorneys has also exposed the heavily funded pain foundations set up by the pharmaceutical industry and their paid physician spokespersons who convinced the medical boards in 50 states and Canada that dangerous opioids such as OxyContin were less likely to be addictive. These physicians — in particular Scott Fishman, MD, J. David Haddox, DDS, MD, Perry Fine, MD, Lynn R. Webster, MD, Russell Portenoy, MD also downplayed the risks of addictive opioids in books as authors. These books are still available for sale and promoted to the medical profession.
Here are links to Marianne's involvement in exposing the national conspiracy of the prescription opioid/heroin epidemic, the FDA, the pharmaceutical industry, their pain foundations and paid physician spokespersons.
http://www.salem-news.com/by_author.php?reporter=Marianne%20Skolek
http://www.youtube.com/watch?v=tmPG1VjD61U&list=UUWoHUEr4ZAbQOfIqtOArjgg&index=6&feature=plcp
https://www.facebook.com/photo.php?v=855537227796352&set=vb.658186307531446&type=2&theater
Save