Tag Archives:
Syria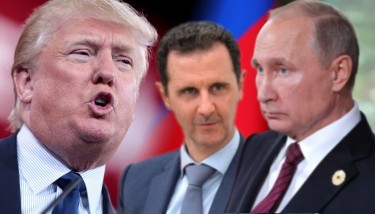 The allied attack on Syria dramatically illustrates Trump's schizophrenic approach to the Syrian conflict. 
Ralph E. Stone Global News Centre
(SAN FRANCISCO)  On April 12, 2018, the U.S., Britain, and France launched a strike against Syrian research, storage, and military targets to punish Syrian president Bashar al-Assad for his suspected use of his air power to drop chemical weapons in an attack in the Damascus suburb of Guouta, where between 40 and 70 people were reported to have been killed by banned chlorine and sarin gases.  The key word here is "suspected."  Assad and Russia have vigorously denied the allegations.