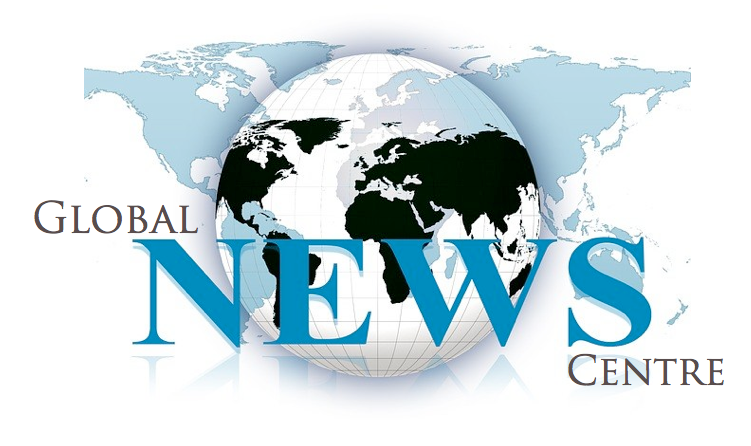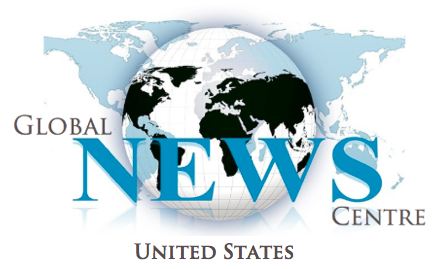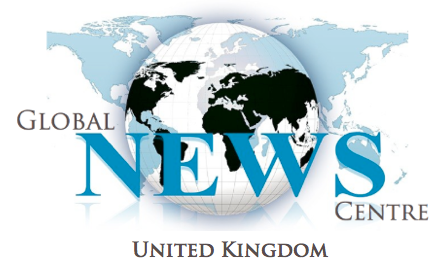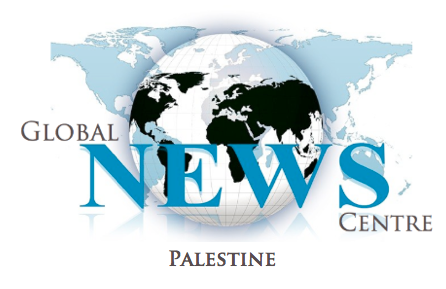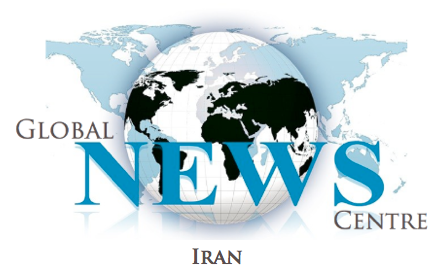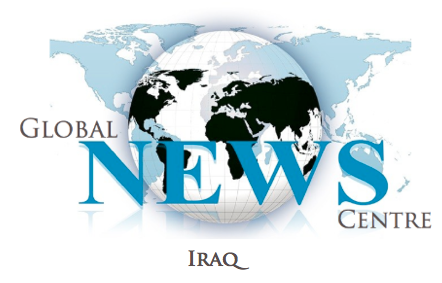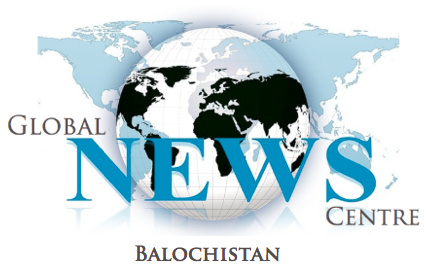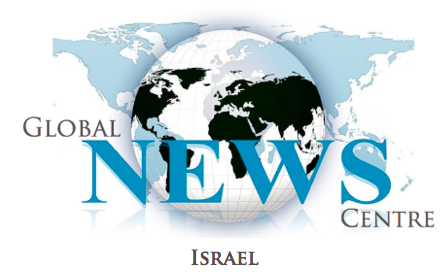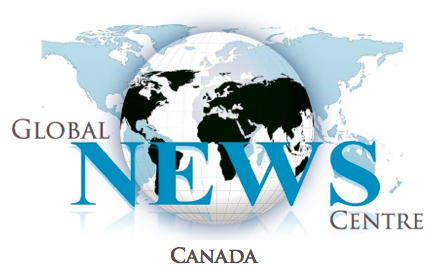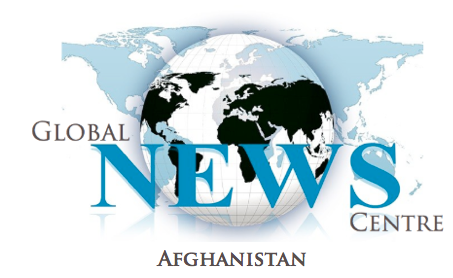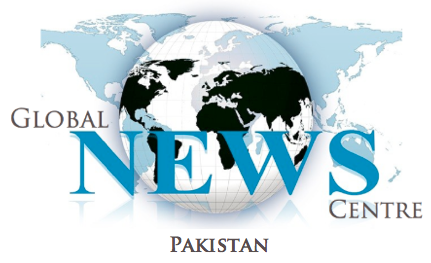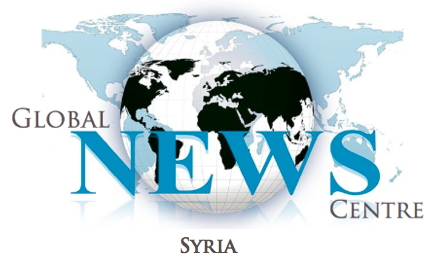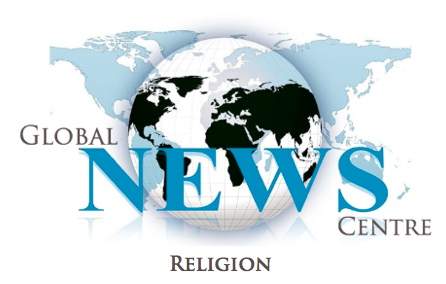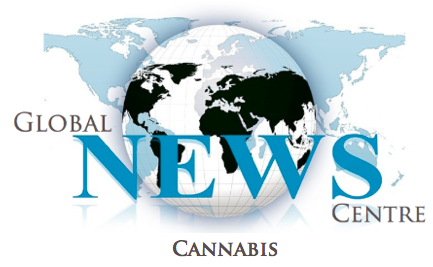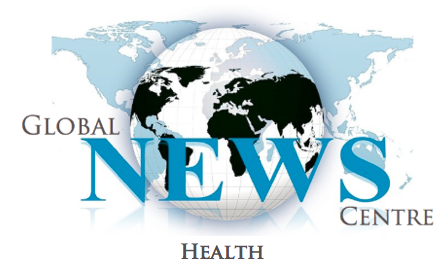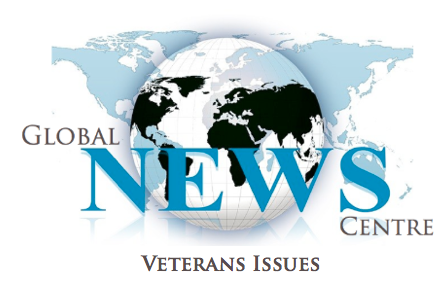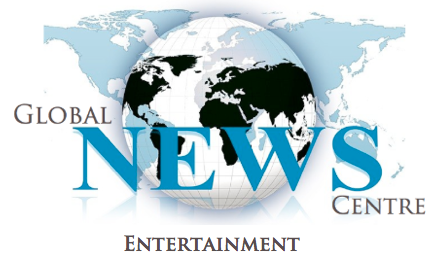 FLASHBACK: Is Senator Joe Manchin of WV a "hero" or a "hypocrite" in the prescription opioid epidemic?
Previously published articles by Marianne Skolek Perez regarding the prescription opioid epidemic and why it has raged out of control.  An article will be published "weekly" in an effort to educate people as to why the deaths to this epidemic continue in record numbers.  The weekly series will be entitled "Wake Up America - Why we are losing more lives in the prescription opioid epidemic!"
Manchin's state, West Virginia, has the highest rate of overdose deaths in the country
Marianne Skolek-Perez Global News Centre
(MYRTLE BEACH) Last week I received an email from a mother who lost her child to the prescription opioid/heroin health crisis crippling every state in the country.  The email read "I hope to get an appointment to see Senator Joe Manchin of West Virginia when I visit Washington, DC — I think he gets it."  But does Manchin "get it" in the sense this mother thinks?
Hero or Hypocrite?  West Virginia has the highest rate of overdose deaths in the country and has had 3,000 drug overdose deaths in the past five years — or 600 deaths per year.
Hero or Hypocrite?  A documentary was made in 2014 about the prescription opioid problem in a town named Oceana in West Virginia.  The film was titled "Oxyana" nicknamed for "Oceana" and their epidemic of OxyContin.  Its director was a man named Sean Dunne.  When the film was to be released, Dunne received a telephone call from Senator Manchin basically saying 'What can we do to have this movie from not seeing the light of day?'  Curious since Oceana had a rate of fatal overdoses to prescription opioids more than twice the national average.  (The Tribeca Film Festival in New York named Sean Dunne 'Best New Documentary Director" for his film Oxyana.  The comment made by the film festival jury about "Oxyana" was: "Sean Dunne's Oxyana is a major accomplishment, deeply sad without being sentimental, fearless, unblinking and deft in the filmmaker's ability to coax harrowing stories from his subjects. It is not an easy film to watch. It could be read as hopeless, but by the end, something of the light of each person shone through. It presents an acute awareness of the severity of their situation mixed with an inner battle to not let this film be the final story of them or their once-proud town. We will never forget the faces of these people, their stories and their struggles.")
Hero or Hypocrite?  If West Virginia leads the country in deaths to prescription opioids why not call attention to the crisis in Senator Manchin's state with a film not depicting Oceana as "the final story of a once proud town" — but offering hope to Oceana, West Virginia and 49 other states?
Hero or Hypocrite?  In 2014, Senator Manchin took the lead in sponsoring a bill to ban a hydrocodone opioid with a nickname of "heroin in a pill" to be prescribed throughout the country.  The drug was called Zohydro manufactured by Zogenix and Manchin was hailed a hero by families devastated by the prescription opioid epidemic.  Here is a link to Manchin's sponsoring the bill " Act to Ban Zohydro".
Hero or Hypocrite?  Senator Manchin has a hydrocodone plant in West Virginia.  It's name is Mylan Pharmaceutical and they are a competitor to the maker of Zohydro.  One of Mylan's top-selling drugs is a hydrocodone opioid product.
Hero or Hypocrite?  Senator Manchin's daughter Heather Manchin Bresch is the CEO of Mylan. The generic drug company Mylan makes a lot of money by contracting with the federal government to sell drugs to Medicare/Medicaid.
Hero or Hypocrite?  Mylan Pharmaceutical is a major contributor to Senator Manchin's political campaign.
Hero or Hypocrite? Joe Manchin's daughter, the CEO of Mylan was involved in a scandal with the University of West Virginia when she professed to having an MBA from the prestigious university — only the university claimed she did not have an MBA and they had no record of her attending UWV.  The scandal resulted in the university's reputation becoming tainted.
Hero or Hypocrite?  The president of the University of West Virginia, Mike Garrison resigned after serving only one year in his position as a result of the scandal involving Manchin's daughter.  Several other WVU officials, including Garrison's legal counsel, Provost, and Business School Dean also resigned.  Mike Garrison had allegedly consulted to Mylan Pharmaceuticals and was a personal friend to the Manchin family.  Garrison was also Heather Manchin's date to her prom in high school — tight friendship.
Hero or Hypocrite?  The senator's daughter, Heather Manchin Bresch was named "Patriot of the Year" in 2011 by Esquire magazine.  In 2014, Bresch announced plans to renounce Mylan's U.S. citizenship to become incorporated in the Netherlands, where the tax rates are lower. Senator Manchin has maintained that drug companies selling to Medicare/Medicaid should be U.S. citizens.
Hero or Hypocrite?   Below is a letter written in 2013 by Senator Manchin to Commissioner Margaret Hamburg, MD looking for answers to a "Pay to Play" between pharmaceutical companies and the FDA to "gain favor" in drug approvals.   Dr. Hamburg resigned from the FDA last year and Bob Rappaport, MD, Division Director of Anesthesia, Analgesia and Addiction Products retired last year.  Many individuals and groups have taken responsibility for turning the "heat on Hamburg and Rappaport" leading to their departure from the FDA, but will Senator Manchin release his findings seeking "answers to a 'Pay to Play' — or is it now a moot issue with Hamburg and Rappaport off the playing field?
Yes it appears Senator Manchin does "get it".  Since Manchin serves on the U.S. Senate Veteran Administration Committee, I wonder if he may be positioning a family member to head the Veterans Administration.  Hero or hypocrite?
Senator Manchin's 2013 letter to then Commissioner Margaret Hamburg, Commissioner of the FDA:
I write regarding recent reports describing the improper relationship between the Food and Drug Administration (FDA) and the pharmaceutical industry. Specifically, private companies have paid thousands of dollars to participate in FDA advisory panel discussions concerning federal regulations for prescription painkillers. These allegations clearly demonstrate a conflict of interest by allowing pharmaceutical companies to have undue influence over the FDA's decision making process. I plan to call for a full congressional investigation into this issue to determine whether these relationships have impacted the FDA's rescheduling of hydrocodone combination drugs.
According to reports, two medical professors organized a panel in consultation with the FDA on how to test the safety and effectiveness of painkillers. According to e-mails between these two professors, pharmaceutical companies paid as much as $25,000 each to have a seat at the table with FDA officials.  When challenged by the companies on the cost, one of the professors responded that "20k is small change, and they can justify it easily if they want to be at the table." The professor continued to justify the high cost of admission to these closed-door meetings by pointing out that the pharmaceutical companies are "impact[ing] FDA thinking…for very little money."
The FDA is responsible for protecting and promoting public health through the regulation and supervision of various products, including painkillers. This task requires the FDA to evaluate scientific data and put the public first.  These recent reports raise serious doubts about the FDA's ability to make objective and scientifically based decisions regarding the proper treatment of prescription painkillers.  Even worse, when challenged by another federal agency, the National Institutes of Health, on the stigma of this "pay to play process," the FDA balked and continued with the arrangement.
The painkiller industry is a booming business, with profits growing to $9 billion in the United States. As the painkiller market grows, so does the "epidemic" of addiction and abuse.  Recent data from the Centers for Disease Control (CDC) demonstrates the role that opioid pain relievers play in overdose deaths.  The CDC study showed that drug overdose deaths increased for eleven straight years since 1999.  Sixty percent of the drug overdose deaths (22,134) involved pharmaceutical drug products, and prescription drug products containing oxycodone, hydrocodone, methadone and others represented three-quarters of those deaths (16,651).  This is a problem that the FDA must address.
As we have discussed on many occasions, I have been urging the FDA to reschedule hydrocodone combination drugs from Schedule III to Schedule II.  In spite of these conversations, I continue to be frustrated with the amount of time the FDA has taken to properly schedule these drugs. It has been 4 years since the second petition requesting that the FDA and the Drug Enforcement Administration (DEA) evaluate the proper scheduling of hydrocodone combination drugs. Even more concerning, it has been over 8 months since I testified at the Drug Safety and Risk Management Advisory Committee (DSaRM) where the FDA's own advisory panel, consisting of leading scientists and researchers in the field, overwhelmingly voted to recommend rescheduling hydrocodone combination drugs.
These press reports raise troubling questions about the FDA's delay in issuing a recommendation regarding this petition. I truly hope that the FDA is not allowing their relationship with the pharmaceutical industry to influence their duty to protect the American public.
Mr. Douglas Throckmorton, a deputy director of the agency, said that because the panel was not initiated by the FDA, the rules prohibiting "pay to play" did not apply. I find that claim questionable and truly hope that the FDA will rethink their extremely misguided policy on this matter.
If the FDA is seriously alleging that its conduct is proper and that payments by the pharmaceutical industry to participate in closed-door advisory panels is not impacting its decisions, then the FDA should have no problem disclosing the following information to my office in a prompt manner:
The location, date and time of all meetings, discussion panels and conferences attended by FDA personnel where private companies, individuals and/or interest groups were able to attend if payments over $1,000 were made to the FDA or the organizing entity. Examples of these meetings, discussion panels and conferences were described in the Washington Post article "Pharmaceutical Firms Paid to Attend Meetings of Panel that Advises FDA," Peter Whoriskey, Oct. 6, 2013;
The location, date and time of all meetings, discussion panels and conferences organized by Professors Robert Dworkin and/or Dennis Turk that involved the FDA;
A list of all companies that paid to attend the meetings, discussion panels and conferences described in the first bullet and the amounts that they paid;
The topics of discussion at these meetings, discussion panels and conferences described in the first bullet;
All recommendations arising from these meetings, discussion panels and conferences;
All e-mails written by Professors Robert Dworkin, Dennis Turk, and Mr. Douglas Throckmorton or anyone else at the FDA regarding these meetings, discussion panels and conferences described in the first bullet;
The total cost of each of these meetings, discussion panels and conferences described in the first bullet broken down by category of disbursements (e.g., food costs, venue costs, etc.);
Any funds related to these meetings, discussion panels and conferences described in the first bullet that directly went to the FDA or any individuals at the FDA;
All individuals who attended these meetings, discussion panels and conferences described in the first bullet;
A list of all former FDA employees who left the FDA for employment at any company that paid funds to attend these meetings, discussion panels and conferences described in the first bullet.
I respectfully request responses to these requests in a prompt and timely manner. I look forward to your answers.
Marianne Skolek Perez https://twitter.com/MarianneSkolek
---
__________________________________________________________________________________________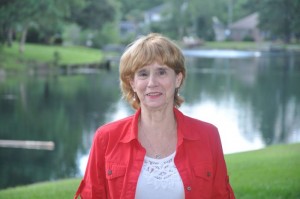 Global News Centre's Marianne Skolek, is an Investigative Reporter who focuses on the Prescription Opioid/Heroin Epidemic in the U.S. and Canada. In particular, Marianne has covered the criminal marketing of OxyContin going back to 1999 and continuing to the present.
In 2002, Marianne lost her daughter, Jill to prescribed OxyContin which her physician referred to as "mobility in a bottle." It was, in fact, death in a bottle. After doing extensive research on the maker of OxyContin, Purdue Pharma, Marianne began working with the Department of Justice in Virginia in their criminal investigation into Purdue Pharma and in July 2007 was asked by the U.S. Attorney John Brownlee prosecuting the case to testify against the three CEO's of Purdue Pharma, Michael Friedman, Paul Goldenheim, MD and Howard Udell, Chief Counsel. The CEO's pleaded guilty to misleading the medical profession about the dangers of OxyContin. Marianne also testified against Purdue Pharma at a Judiciary Hearing of the U.S. Senate in July 2007.
In addition, a dangerous and highly addictive opioid named Zohydro has been approved by the FDA against their Advisory Committee's advice and Marianne continues to alert Attorneys General, Senators and Congressmen as to the FDA's irresponsibility in the out of control prescription opioid/heroin epidemic killing and addicting in the tens of thousands each year. Zohydro has been referred to as "heroin in a capsule" and its lowest dosage (10mg) contains twice as much hydrocodone as found in a Vicodin pill. The highest single dose of Zohydro contains as much hydrocodone as 5 to 10 tablets of Vicodin or Lortab. Zohydro mixed with alcohol can be fatal and has no abuse deterrent built in which will make it easy to crush and deliver a fatal dose of the opioid.
Currently Marianne has been instrumental in calling for the termination of Margaret Hamburg, MD, Commissioner of the FDA as well as Bob A. Rappaport, MD and Douglas Throckmorton, MD for their lack of commitment to safeguarding the American public against the prescription opioid/heroin epidemic. Marianne's research, writing and contact with government agencies and attorneys has also exposed the heavily funded pain foundations set up by the pharmaceutical industry and their paid physician spokespersons who convinced the medical boards in 50 states and Canada that dangerous opioids such as OxyContin were less likely to be addictive. These physicians — in particular Scott Fishman, MD, J. David Haddox, DDS, MD, Perry Fine, MD, Lynn R. Webster, MD, Russell Portenoy, MD also downplayed the risks of addictive opioids in books as authors. These books are still available for sale and promoted to the medical profession.
Here are links to Marianne's involvement in exposing the national conspiracy of the prescription opioid/heroin epidemic, the FDA, the pharmaceutical industry, their pain foundations and paid physician spokespersons.
http://www.salem-news.com/by_author.php?reporter=Marianne%20Skolek
http://www.youtube.com/watch?v=tmPG1VjD61U&list=UUWoHUEr4ZAbQOfIqtOArjgg&index=6&feature=plcp
https://www.facebook.com/photo.php?v=855537227796352&set=vb.658186307531446&type=2&theater
Save
Save