Tag Archives:
Death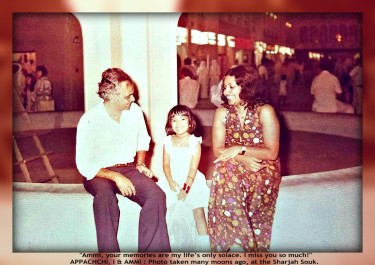 (May 12th 2017 – May 12th 2019) She was, is and shall forevermore be my Ammi…
Sunalie Ratnayake for Global News Centre
(LOS ANGELES) From the age of three, I have vivid memories of all the astounding times I had with my beloved mother, together in this riddle called life, for which I thank my samsaric karma, for creating my existence as an only child of such an exceptional lady, who sought perfection in all she did. I'd call her the 'ne plus ultra' of same. Moreover, I can never draw a blank to a single moment of the last three months of her existence in physical form, in which she fought incessantly, and with utmost braveness, clinging onto dear life. Life breaks everyone, but some people heal stronger in the breaks, they say, and my mother was one of those who healed stronger in the breaks. Nevertheless, life, once foaled, must reach its logical end: death; the eternal truth taught to us by Gautama Buddha.