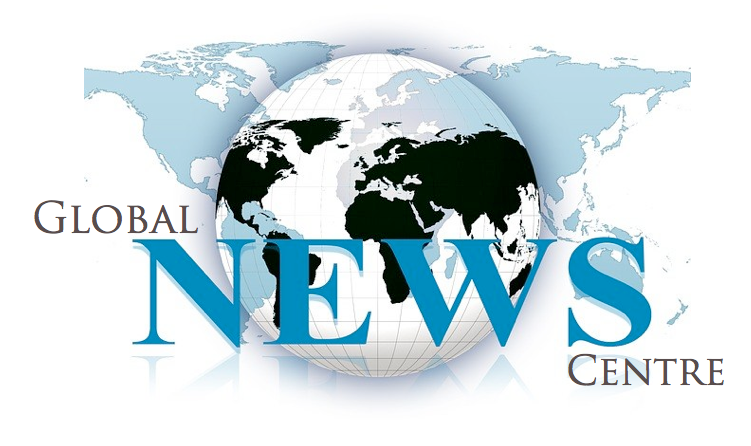 Boston Brazilian Jiu Jitsu Academy
Global News Centre
From the Editor's Desk
Bringing harmony and balance for a brighter future. An amazing institution!   
I have attached two videos that were created by my young warrior friend, Jamal. I have watched him grow in the Boston Brazilian Jiu Jitsu Academy and I want to be among the first to say that he is growing up to be a fine young man. He has told me on many occasions how good it feels to be a part of such an amazing institution. The other day I asked Jamal to send me a photo of himself for this promo publication and he said,  "no, Tim, this one is for the academy and it's affiliates. " I think that says it all as to what they are producing there.
I would like to thank Professors Roberto Mia and Jimmy DelOrfano for their dedication and for giving the young an opportunity to work together for a healthier and more responsible future.  
Boston Brazilian Jiu-Jitsu Academy was founded in 1995 by Professor Roberto Maia. Roberto trained in Brazil under his cousin Carlos Gracie, Jr. and officially received his black belt from Renzo Gracie in 1994. Since opening his school, he has been committed to providing the best training environment and instruction for his students. With over 30 black belts and 12 affiliate schools, he has created one of the largest support networks in the Northeast area. 
Whether your goals are to become more physically fit, start a new hobby, compete in tournaments, learn mixed martial arts, or just train to have fun, you will find it all and more at Boston Brazilian Jiu-Jitsu. Boston BJJ will help you achieve your goals and have a good time while doing it. Our mission is to train as a family, to have fun, and to help bring out the best in students.
Boston Brazilian Jiu-Jitsu is proud to feature a large, state-of-the-art training facility with an area of approximately 3600 square feet. This space includes changing rooms, bathrooms, waiting areas, and a 1600-sq. ft. mat area used for training. Ample parking is available around the academy.
Brazilian Jiu-Jitsu, or BJJ, is a unique, grappling martial art. There is no striking or kicking. Instead, we learn how to apply leverage to control and subdue an opponent or attacker. Originally developed by the Gracie family in Brazil, BJJ has become famous in the United States in recent years because of its widespread use by MMA fighters as well as for its effectiveness in self-defense.
BJJ training is different from some martial arts because we do not memorize any forms or techniques to practice individually. From the first day, even the youngest students train with a live partner. The result is dynamic, practical self-defense skills and a high level of fitness and coordination. 
Little Champions (approx. ages 4-7):
Monday/Wednesday 4:00-5:00pm
We will have fun with games and jiu-jitsu exercises designed to build coordination and fitness. Kids will learn the foundations of the unique movements and positions that comprise Brazilian Jiu-Jitsu.
Kids Fundamentals (approx. ages 8-14):
Tuesday/Thursday 4:00-5:00pm
This class takes a systematic approach to the positions and basic techniques of Brazilian Jiu-Jitsu. Older kids and teens will learn jiu-jitsu exercises that will build coordination and fitness. They will begin to learn positions and techniques for applying leverage to control their opponent. The class incorporates games and friendly competitive activities for practicing skills in a safe, fun environment.
Kids Advanced (approx. ages 8-14):
Monday/Wednesday 5:00-6:15pm, Saturdays 9:00-10:15am
(students are encouraged to attend at least two days per week)
This class is for older kids and teens who ready to take their skills to a
new level of sophistication. We will refine the details of basic techniques and introduce advanced techniques and submissions. The class incorporates plenty of training with partners, always under close supervision by instructors. The advanced class requires a high level of focus and responsibility. Placement is determined by the head instructor based on skill level and readiness.
All kids are invited to attend a trial class free of charge. Please contact us with any questions or to schedule your child's free class. 
Adult BJJ classes are for students 16+ of all skill levels.
BJJ 101: White Belt Foundation
The Foundation Program is for adults (16+) beginning their Brazilian Jiu-Jitsu training. Students will learn the fundamentals of BJJ and basic techniques. Class structure is formed around a warm-up, a technique lesson, and partner training to practice the technique in a "live" context.

Gear: Gi uniform. Mouthpiece and groin protection recommended.
Advanced / Advanced Competition
For students blue belt and above, the Advanced Program builds on the fundamentals previously developed and begins to foster students' personalized games. The Advanced Competition class introduces students to takedowns and the unique requirements of competing.

Gear: Gi uniform. Mouthpiece and groin protection recommended.
No-Gi Submission Wrestling
Competitions in this sport resemble Brazilian Jiu-Jitsu competitions, although competitors do not wear gis. The lack of grips increases the speed and athleticism required, but it also limits the sweeping and submission options of the competitors. This class is open to all adult students.

Gear: Rash guard and shorts. Mouthpiece and groin protection recommended. 
Read more about Boston BJJ Newton »
Jimmy DelOrfano is a 2nd-degree black belt under Prof. Roberto Maia, and is the owner and head instructor of Boston BJJ Woburn. He has also trained in Muay Thai and Mixed Martial Arts with Kru Mark DellaGrotte and Kru Neil LeGallo at Sityodtong Boston. Jimmy has pro fighting experience, competing in Mixed Martial Arts and Grappling Tournaments throughout the Northeast. 
---
CONTACT US
Boston Brazilian Jiu-Jitsu Woburn
104 Main St
Woburn, MA 01801
E-mail | 781-281-2027
Sign up for our newsletter
---
With almost 25 years of experience on the west coast and worldwide as a television news producer, photojournalist, reporter and assignment editor, Tim King is owner and Executive News Editor of GlobalNewsCentre.com. His background includes covering the war in Afghanistan in 2006 and 2007, and reporting from the Iraq war in 2008. Tim is a former U.S. Marine who follows stories of Marines and Marine Veterans; he's covered British Royal Marines and in Iraq, Tim embedded with the same unit he served with in the 1980′s.
Tim holds awards for reporting, photography, writing and editing from traditional mainstream news agencies like The Associated Press and Electronic Media Association; he also holds awards from the National Coalition of Motorcyclists, the Oregon Confederation of Motorcycle Clubs; and was presented with a 'Good Neighbor Award' for his reporting, by the The Red Cross. 
Tim's years as a Human Rights reporter have taken on many dimensions; he has rallied for a long list of cultures and populations and continues to every day, with a strong and direct concentration on the 2009 Genocide of Tamil Hindus and Christians in Sri Lanka. As a result of his long list of reports exposing war crimes against Tamil people, Tim was invited to be the keynote speaker at the FeTNA (Federation of Tamil Sangams of North America) Conference in Baltimore, in July 2012. This is the largest annual gathering of North American Tamils; Tim addressed more than 3000 people and was presented with a traditional Sri Lanka 'blessed garland' and a shawl as per the tradition and custom of Tamil Nadu 
In addition to local news, Tim specializes in writing about political and military developments worldwide; and maintains that the label 'terrorist' is ill placed in many cases; specifically with the LTTE Tamil Tigers in Sri Lanka, where it was used as an excuse to slaughter people by the tens of thousands; and in Gaza, where a trapped population lives at the mercy of Israel's destructive military war crime grinder. At the center of all of this, Tim pays extremely close attention to the safety and welfare of journalists worldwide.