Tag Archives:
Rape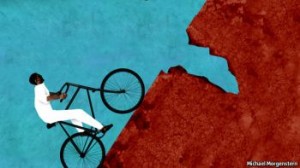 Sri Lanka's Tamil Minority Grows Impatient With Just Promises
Visvanathan Global News Centre
(CHENNAI)  The New York Times article is one of the finest I have ever read from the Western media, and definitely from the Indian media which keeps the Indian public ignorant of all the inhuman crimes committed against the Tamils by the Sinhalese during the last 67 years. It is a good eye opener for most of the Westerner.
The SL army grabs Tamil lands and sets up security camps in which they run farms and bring in Sinhalese from the South to settle. The military sets up,hotels, golf courses, swimming pools for their own pleasure. The food in the hotels are supplied by the Military canteens and the soldiers sell their vegetables in the market. How do you expect the Tamil public to compete with these soldiers, whose overheads are zero?
While the Sinhalese good life goes on in the Tamil Homeland, the Tamils suffer from the pain of missing kith and kin and their lost lands. Every Tamil family has lost a member during the war, but they still insist they want their lands back. Manguladevi Rasamanikam, 60, who now lives in a more squalid area than the refugee camp she left earlier said simply: "This is our land."