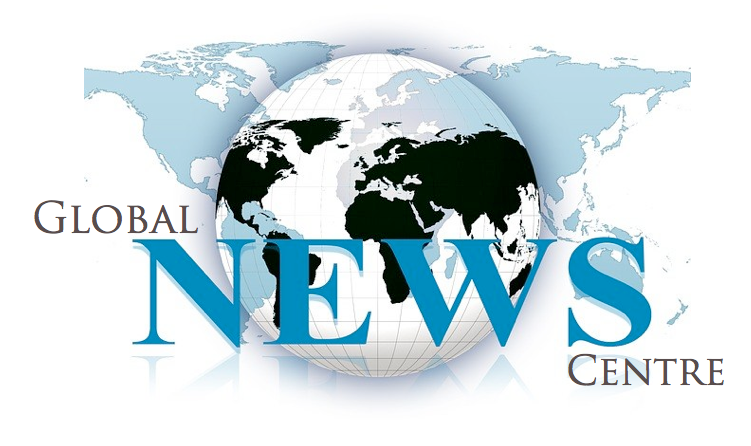 Staff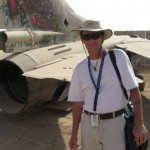 Tim King Editor-In-Chief Global News Centre
With almost 25 years of experience on the west coast and worldwide as a television news producer, photojournalist, reporter and assignment editor, Tim King is owner and Executive News Editor for of GlobalNewsCentre.com. His background includes covering the war in Afghanistan in 2006 and 2007, and reporting from the Iraq war in 2008. Tim is a former U.S. Marine who follows stories of Marines and Marine Veterans; he's covered British Royal Marines and in Iraq, Tim embedded with the same unit he served with in the 1980′s.
Tim holds awards for reporting, photography, writing and editing from traditional mainstream news agencies like The Associated Press and Electronic Media Association; he also holds awards from the National Coalition of Motorcyclists, the Oregon Confederation of Motorcycle Clubs; and was presented with a 'Good Neighbor Award' for his reporting, by the The Red Cross.
Tim's years as a Human Rights reporter have taken on many dimensions; he has rallied for a long list of cultures and populations and continues to every day, with a strong and direct concentration on the 2009 Genocide of Tamil Hindus and Christians in Sri Lanka. As a result of his long list of reports exposing war crimes against Tamil people, Tim was invited to be the keynote speaker at the FeTNA (Federation of Tamil Sangams of North America) Conference in Baltimore, in July 2012. This is the largest annual gathering of North American Tamils; Tim addressed more than 3000 people and was presented with a traditional Sri Lanka 'blessed garland' and a shawl as per the tradition and custom of Tamil Nadu
In addition to local news, Tim specializes in writing about political and military developments worldwide; and maintains that the label 'terrorist' is ill placed in many cases; specifically with the LTTE Tamil Tigers in Sri Lanka, where it was used as an excuse to slaughter people by the tens of thousands; and in Gaza, where a trapped population lives at the mercy of Israel's destructive military war crime grinder. At the center of all of this, Tim pays extremely close attention to the safety and welfare of journalists worldwide.
---
Tetaun Moffett is a community activist with over fifteen years of broadcast journalism and cinematographic experience. As a veteran of the U.S. Navy and currently a U.S. Air Force Federal employee, he has produced and directed media content, both nationally and internationally, for Fox 43, COX 11, Joint Base Langley-Eustis TV, and Armed Forces Network News, Tokyo, Japan. During his work as a photojournalist, Tetaun has written for two newspapers: Seahawk-Umitaka in Yokosuka, Japan, and The Peninsula Warrior in Hampton, Virginia.
In addition to his photojournalistic experience, he has covered numerous military affairs and state/local government officials including President Barrack Obama, Vice President Cheney, and the Ambassador to Japan, Tom Schieffer. As a freelance videographer, he has also documented and interviewed many other celebrities and covered hundreds of community events. He has also provided video production support for the NBA, the NFL, and the ESPN 30 for 30 documentary No Crossover: The Trial of Allen Iverson.
Tetaun is currently the executive director/producer of Operation Black 2 the Light, a grassroots media network located in Hampton, Virginia. OB2L's mission is to capture the stories that are rarely being told in the mainstream media by focusing on the people whose lives are most directly impacted by social, cultural, and political change and who are often overlooked or misrepresented by the major media. Our goal as 21st Century scribes is to utilize film to document, educate, uplift, and encourage the community. This series of videos is designed to open a dialogue between the community and the policymakers.
---
Robert O'Dowd is a former U.S. Marine with thirty years of experience on the east coast as an auditor, accountant, and financial manager with the Federal government. Half of that time was spent with the Defense Logistics Agency in Philadelphia. Originally from Pennsylvania, he enlisted in the Marine Corps at age 19, served in the 1st, 3rd, and 4th Marine Aircraft Wings in 52 months of active duty in the 1960s.
A graduate of Temple University, Robert has been married to Grace for 38 years. He is the father of two adult children and the grandfather of three children. Robert maintained a blog site on former MCAS El Toro at mwsg37.com for several years. This subject is where Robert intersected with site founder Tim King. Robert served in the exact same Marine Aviation Squadron that Salem-News founder Tim King served in, twenty years earlier. With their combined on-site knowledge and research ability, Robert and Tim and a handful of other ex-Marines, have put the contamination of MCAS El Toro on the map. The base soil and groundwater are highly contaminated with benzene and organic solvents like TCE, PCE, DCE and other carcinogens. Robert and Tim's website on El Toro is at: www.betrayalofmarines.com.
In 2014, Bob and Tim published BETRAYAL: Toxic Exposure of U.S. Marines, Murder and Government Cover-up on Amazon. The Kindle version of the book is free with a purchase of the soft cover copy.
You can email Robert O'Dowd, GlobalNewsCentre.com Environmental and Military Reporter, at this address: [email protected]
---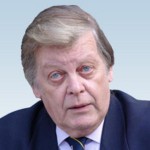 Alan Hart - UK-GlobalNewsCentre.com Writer in London
One of the biggest names in the history of Mideast TV reporting is Alan Hart, the London-based former BBC and ITN Reporter. who found his path into the media reporting world at the young age of 17. Alan soon began receiving assignments as a 'stringer' correspondent for all but one of Britain's national newspapers. He was also turning reports at this point for the three main international news agencies - Reuters, Associated Press and UPI.
After years in Africa, a more experienced Alan Hart back to England, where he secured a job with the Daily Telegraph. Alan explains that it was in Vietnam, where he watched America spend six million dollars a minute destroying two countries in a war that could not be won, and possibly should never have been fought, that he first began to really question things, and not merely report. There were few key world leaders who didn't know and work with Alan Hart.
It is a fabulous history of the biggest names of the world. Alan says that in his tv reporting days he was "Celebrated within the industry for my scoops and my special relationships with leaders on both sides of the many conflicts I covered." Alan is a fiercely independent thinker. He says he hates all labels and isms and has never been a member of any political party or group. He prefers to judge issues on their merits. Today, Alan is an author who writes about the Middle East. Look for our reports about his U.S. tour. Learn more about Alan: AlanHart.com And to learn even more of Alan's fascinating life, visit this story: Getting to the Hart of the Matter with One of the World's Most Experienced Reporters Alan Hart is a former ITN and BBC Panorama foreign correspondent who covered wars and conflicts wherever they were taking place in the world and specialized in the Middle East. Over more than four decades Alan Hart enjoyed intimate access to, and on the human level friendship with, leaders of both sides including Golda Meir, Mother Israel, and Yasser Arafat,Father Palestine. (Others included Moshe Dayan, Shimon Peres, Nasser, Sadat, King Faisal, King Hussein—the list is long). He also participated at a leadership level in the secret politics of the search for peace in the Middle East (as an intermediary between Arafat and Peres when it was presumed that Peres was headed for leadership).
Alan recently announced the American edition of his epic book, Zionism: The Real Enemy of the Jews, Vol. 1: The False Messiah. This is Alan Hart's epic three-volume journey through the propaganda lies and the documented truth of history as it relates to the making and sustaining of what has come to be called the Israeli/Palestinian conflict. He blogs on AlanHart.net, and tweets on twitter.com/alanauthor
---
Allan C. Brownfeld USA Email: [email protected]
Allan C. Brownfeld received his B.A. degree from the College of William and Mary, his J.D. degree from the Marshall-Wythe School of Law of the College of William and Mary and his M.A. in Government and Politics from the University of Maryland. He has served on the faculties of St. Stephen's Episcopal School, Alexandria, Virginia, and the University College of the University of Maryland.
The recipient of a Wall Street Journal Foundation Award, Mr. Brownfeld has written for such newspapers as THE HOUSTON PRESS, THE RICHMOND TIMES DISPATCH, THE WASHINGTON EVENING STAR and THE CINCINNATI ENQUIRER. For many years he wrote three columns a week for such newspapers as THE PHOENIX GAZETTE, THE MANCHESTER UNION LEADER, and THE ORANGE COUNTY REGISTER. His weekly column appeared for more than a decade in ROLL CALL, the newspaper of Capitol Hill. His articles have appeared in such journals as THE YALE REVIEW, THE TEXAS QUARTERLY, THE NORTH AMERICAN REVIEW, ORBIS and MODERN AGE.
Mr. Brownfeld served as a member of the staff of the U.S. Senate Internal Security Subcommittee and was the author of that committee's 250-page study of the New Left. He has also served as Assistant to the Research Director of the House Republican Conference and as a consultant to such members of Congress as Reps. Phil Crane (R-Il) and Jack Kemp (R-NY) and to the Vice President of the United States.
He is a former editor of THE NEW GUARD and PRIVATE PRACTICE, the journal of the Congress of County Medical Societies and has served as a Contributing Editor AMERICA'S FUTURE and HUMAN EVENTS. He served as Washington correspondent for the London-based publications, JANE'S ISLAMIC AFFAIRS ANALYST and JANE'S TERRORISM REPORT. His articles regularly appear in newspapers and magazines in England, South Africa, Sweden, the Netherlands and other countries.
Mr. Brownfeld has been the recipient of five George Washington Honor Medals from Freedoms Foundation in Valley Forge, Pennsylvania, where he was a regular lecturer for many years. He has also been a regular lecturer at the U.S. Air Force Special Operations School in Eglin, Florida, and for the Close-Up program for high school students in Washington, D.C.
He is the author of five books: "Hung Up On Freedom" (l969), "The New Left" (l978), "Dossier On Douglas" (l970), co-author with J.A. Parker of "What The Negro Can Do About Crime" (l974), co-author with J. Michael Waller of "The Revolution Lobby" (l984).
Mr. Brownfeld served as associate editor of the AIM REPORT, published by Accuracy in Media, and serves as associate editor of THE LINCOLN REVIEW, published by the Lincoln Institute for Education and Research. He is also editor of ISSUES, a quarterly journal and writes a regular column for THE WASHINGTON REPORT ON MIDDLE EAST AFFAIRS. He is a Contributing editor of THE ST. CROIX REVIEW.
In l980, he served as a member of President Ronald Reagan's transition team at the Equal Employment Opportunity Commission and wrote that group's report of policy recommendations.
---
Born in Jamaica, Primitive (Jason Barnes) was raised in London and lived most of his life, he says, "as a nomad." His love of music and reggae has taken him to the four corners of the world, and taught him to appreciate music in all its forms. His love of jazz and reggae has led him to create his own unique type of music called "Rasta Jazz," or "Razz," for short.
He began recording in the mid-'70s in Toronto, Canada, and has done work and shows in Japan, England, New York, Brazil and Sweden. He says that he enjoyed playing four times at the Carnival in Salvador, Bahia, Brazil. He has also toured throughout most of that country, either as a solo or with popular bands such as Clinton Fearon from the Gladiator, Black Uhuru, Andrew Tosh, Africa Bambata, plus many others.
His greatest love and passion is being able to share his music with his friends and extended family. His hope is that everyone who listens to his music and enjoys it will get something from it, much as he did from those that influenced him.
Primitive is currently working on a new project which will include new songs, as well as hip-hop reggae in the near future, so stay tuned!
His fondest wish: "Blessings and peace to all whom I may touch in this world."
---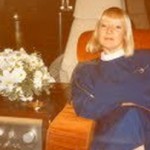 GlobalNewsCentre.com Writer in Dublin
Anna O'Leary, North Kerry writer, lived in the Middle East for seventeen years. Her fascination with the area has continued unabated. Her poetry, fiction and non-fiction are imbued with a sense of the Middle East. Her short story was published in ROPES, and launched at Cúirt 2011. As a journalist she has written for Al Jazeera.net. She has appeared on the satellite channel, Press TV, as a Middle East commentator.
She won a short story prize at K.I.S.S. (Kerry International Summer School) in 1996. Her poetry is published by Kerry Literary and Cultural Centre. Anna worked on the Bin Laden family's private jet; was a guest of Saddam Hussein in Baghdad; and lived in a royal palace in Riyadh. An award winning Interior Designer she executed palace projects. Anna's first book in progress, Saudi Arabia: Axis of Power, tells of her meeting with Osama Bin Laden.
After Iran's revolution she moved to Kuwait and to Egypt. In her second book in progress, Iran: Axis of Power , she paints a rich canvas of pre-revolution Iran, and of Egypt caught in the turmoil of Anwar Sadat's assassination. She was flying the Peace Route for Egypt. In Egypt she met Israel's one eyed general, Moshe Dayan. She frequently went horse riding with the late Prince Ali Reza Pahlavi of Iran.
Israel likely to attack America again: Anna O'Leary PressTV - World must stop financing Israeli regime: Anna O'Leary PressTV
---
Anthony Lawson is a retired international-prize-winning commercials director, cameraman, ad-agency creative director and voice over. He used to be known for shooting humorous commercials, but doesn't find much to laugh about, with the way the world is going, these days.
Anthony J. Lawson After recovering from the shock of seeing the Twin Towers collapse, on subsequent showings, I developed a strong feeling that what I was seeing and what I was being told were quite different things. For two such buildings to collapse, in the manner they did, solely because they had been hit by large aircraft, did not make sense. The collapses were too uniform. If aircraft impacts were the cause, at least one of the buildings should have fallen over. I subsequently made a video called "WTC7 — This is an Orange" to express my concern that the public was not being told the truth about 9/11. Email: [email protected]
---
Bill Annett grew up a writing brat; his father, Ross Annett, at a time when Scott Fitzgerald and P.G. Wodehouse were regular contributors, wrote the longest series of short stories in the Saturday Evening Post's history, with the sole exception of the unsinkable Tugboat Annie.
At the age of 18, Bill's first short story was included in the anthology "Canadian Short Stories." Alarmed, his father enrolled Bill in law school in Manitoba to ensure his going straight. For a time, it worked, although Bill did an arabesque into an English major, followed, logically, by corporation finance, investment banking and business administration at NYU and the Wharton School. He added G.I. education in the Army's CID at Fort Dix, New Jersey during the Korean altercation.
More to the point, he worked as a Wall Street trader, a stock broker in Vancouver and as education director for the Investment Dealers' Association in Toronto. Over the past 30 years, however, he has suffered a serious relapse, writing four business and financial columns, including as stringer in Canada for Pennystock News of Maryland.
He also contributed to The American Banker and Venture in New York, INC. in Boston, the International Mining Journal in London, Hong Kong Business, Financial Times and Financial Post in Toronto. Bill has written six books, including a page-turner on mutual funds, a send-up on the securities industry, three corporate histories and a novel, the latter no doubt inspired by his current occupation in Daytona Beach as a law-abiding beach comber.
Email: [email protected]
---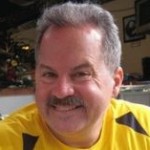 Chuck Palazzo is a lifelong writer and activist who served as a U.S. Marine during the Vietnam War, from 1970-1974. He was trained in 02 (intelligence) and ended up with 1st and 3rd Force RECON seeking out and destroying NVA SAM sites.
He says there was no real intelligence needed, except to detonate and get the hell out and hope to get picked up at the designated LZ. Primarily Da Nang area and points north, and the central highlands (Dalat, etc.).
Today Chuck lives in Da Nang, the same place he served during the war. Chuck says we all have the war stories, but that is not what he chooses to write about.
In his words, "I am now all about helping my fellow VET, getting through our ever growing bureaucracy, and helping the Vietnamese who were innocently affected. Agent Orange and fighting the US Chemical Companies is one of my passions. Talking to other VETS, wherever they fought, is another. I also want the opportunity to perhaps allow the Vietnamese to be heard via me or actually do some interviews. For what we did, they are an incredibly forgiving people and have welcomed me with open arms."
He decided to relocate his small software development business to Vietnam about a year ago. In addition to his partner, all of their employees are Vietnamese.
As Global News Centre continues to cover the wars overseas and fights for veterans on numerous and never ending fronts, we wholeheartedly welcome Chuck Palazzo to our team, and we especially appreciate what he does for Veterans and for the People of Vietnam.
---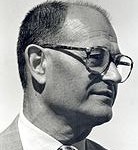 Author and journalist Clemente Ferrer Roselló, Ph.D, a prestigious Spanish advertising character, presents a fascinating personal and professional career fully devoted to the world of communication in its varied dimensions.
He earned a PhD in Information Sciences from the Universidad Complutense de Madrid, BA in Advertising from the Universidad Autonoma de Barcelona Master in Marketing from the School of Marketing Studies in Madrid.
He has been Associate Professor of Business Management at the Faculty of Economics and Business, University of Navarra and a contributor to the Madrid daily ABC.
He also spent several years teaching, both in the Official School of Advertising as the School of Information Sciences at the Complutense University of Madrid. In 1985 he was awarded the Gold Master, granted by the Senior Management Forum and AMPE Prize 1996 to the "long and brilliant career advertising."
His articles are particularly enjoyed by those who like to stay current with Europe's media culture. Clemente frequently examines changes in advertising laws, health and recreation issues involving children; suicide, drugs, food, television, morality and wellness are all explored by this distinguished Spanish writer, from a more conservative point of view.
Clemente Ferrer Roselló is one of Glo0bal News Centre's many, valued writers abroad, who keeps Americans and Europeans updated with regard to some of the most powerful issues on this planet.
---
Born and raised in Calgary, Alberta, as a teenager, Daniel Johnson aspired to be a writer. Always a voracious reader, he reads more books in a month than many people read in a lifetime. He knew early that in order to be a writer, you have to be a reader. Another early bit of self-knowledge was that writers need experience. So, in the first seven years after high school he worked at 42 different jobs ranging from management trainee in a bank (four branches in three cities), inside and outside jobs at a railroad (in two cities), then A & W, factories and assembly lines, driving cabs (three different companies), collection agent, a variety of office jobs, John Howard Society, crisis counsellor at an emergency shelter, salesman in a variety of industries (building supplies, used cars, photocopy machines)and on and on. You get the picture. In 1968, he was between jobs and eligible for unemployment benefits, so he decided to take the winter off and just write. The epiphany there, he said, was that after about two weeks, "I realized I had nothing to say." So back to regular work.
He has always been concerned about fairness in the world and the plight of the underprivileged/underdog. It wasn't until the early 1990s that he understood where that motivation came from. Diagnosed with ADD (Attention Deficit Disorder) he researched the topic and, among others, read a book Scattered Minds by Dr. Gabor Maté, an ADD person himself. Maté wrote: "[A] feeling of duty toward the whole world is not limited to ADD but is typical of it. No one with ADD is without it." That explains his motivation. Hard-wired. As a professional writer he sold his first paid article in 1974 and, while employed at other jobs, started selling a few pieces in assorted places. He created his first journalism gig. In the late 1970s, when the world was recovering from a recession, the Canadian federal government had a job creation program where, if an employer created a new job, the government would pay part of the wage for the first year or two. The local weekly paper was growing, so he approached the publisher and said this was an opportunity for him to hire a new reporter. The publisher had been thinking along those lines but cost was a factor. No longer.
Over the next 15 years, Daniel eked out a living as a writer doing, among other things, national writing and both radio and TV broadcasting for the CBC, Maclean's (the national newsmagazine) and a host of smaller publications. Interweaved throughout this period was soul-killing corporate and public relations writing. It was through the 1960s and 1970s that he got his university experience. In his first year at the University of Calgary, he majored in psychology/mathematics; in his second year he switched to physics/mathematics.
He then learned of an independent study program at the University of Lethbridge where he attended the next two years, studying philosophy and economics. In the end he attended university over nine years (four full time) but never qualified for a degree because he didn't have the right number of courses in any particular field. In 1990 he published his first (and so far, only) book: Practical History: A guide to Will and Ariel Durant's "The Story of Civilization" (Polymath Press, Calgary)
Email: [email protected]
---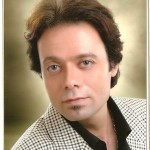 Dr. Ashraf Ezzat
Works as a Medical Doctor. Apart from the medical experience, he's always been engaged in writing activities since 2001. He writes articles about ancient Egyptian history, comparative religion and politics especially the Arab-Israeli conflict. Founder and board member of the Bibliotheca Alexandrina friends' society. Some of His articles have been published in Egyptian magazines and online publications ( e.g., Salem News.com, Opinion Maker, Dissident Voice, Intifada Palestine, Uprooted Palestinians and My Catbird Seat) He regrets the fact that most people dismiss the vital role history plays in our life. History helps us understand change and how the society we live in came to be. Dr. Ezzat studied video editing and photography in 2010. And has been making some short films and documentaries ever since.
One last thing, he likes listening to opera and classical music.
---
Dr. Ismail Salami is an Iranian writer, Middle East expert, Iranologist and lexicographer. He writes extensively on the US and Middle East issues and his articles have been translated into a number of languages. Dr. Salami examines the historical developments that impact national relations today, and the way western people view Iran. Global News Centre has carried stories from Iranian writers and the critical politics have been and remain under our microscope of truth and fair play. This is essential in a world teetering on the brink of a third world war; literal annihilation, over the continual unfounded allegations from both Israel and U.S. politicians, of Iran's development of enriched uranium for a nuclear bomb.
The stark irony of the story is that Iran's primary accuser, is in possession of hundreds of these dangerous nuclear weapons; all undisclosed and highly illegal. In fact Israel has the very type of weapon they accuse Iran of "plotting" to develop. In truth, Iran has almost no history of aggression toward the United States. Media hype causes people to see it differently, but in reality there are very few reported incidents. Misinformation shapes opinion, and a large percentage of Americans have never been provided accurate information about the history of Iran and the western powers and their eternal quests for cheap oil. They don't comprehend the hidden complexities and that agonizing fact that Iran was ruled by the west, by proxy, throughout the years of the Shah, and that this only ended with the Islamic Revolution in 1979. Dr. Ismail Salami is a valuable addition to our staff of writers and his articles strip away the haze that so frequently, even constantly, surrounds stories about U.S. and Israeli involvement in the Middle east.
---
Dr. Paul J. Balles is a retired American university professor and freelance writer who generates thought-provoking articles on Middle East politics from first-hand perspective. Throughout his life as an educator, Paul Balles has lived and worked in the Middle East for 40 years - first as an English professor (Universities of Kuwait and Bahrain), and for the past ten years as a writer, editor and editorial consultant.
He's a weekly Op-Ed columnist for the GULF DAILY NEWS . Dr. Balles is also Editorial Consultant for Red House Marketing and a regular contributor to Bahrain This Month. He writes a weekly op-ed column for Akbar Al Khaleej (Arabic). He has also edited seven websites, including bahrainthismonth.com, womenthismonth.com Paul has had more than 350 articles published, focusing on companies, personality profiles, entrpreneurs, women achievers, journalists and the media, the Middle East, American politics, the Internet and the Web, consumer reports, Arabs, diplomats, dining out and travel.
His articles on Global News Centre are frank and enlightening. We are very appreciative of the incredible writings Dr. Balles has generated for our readers over the years, and we are very pleased to list him among our most valued contributors. Indulging the hard subjects that keep the world divided is our specialty at Global News Centre, and with writers like Dr. Paul Balles on our team, we amplify our ability to meet challenges and someday, will see the effects of this exist in context with a more peaceful and generally successful world. [email protected]
---
Dr. William K. Barth recently completed his doctoral thesis at the University of Oxford's Department of Politics and International Relations. He also recently concluded his term as an Associate Fellow at the University's Rothermere American Institute, and a alumnus member of St Antony's College, Oxford. Dr. Barth's recently published his D.Phil. thesis entitled On Cultural Rights: The Equality of Nations and the Minority Legal Tradition (Boston, Martinus Nijhoff Publishers, 2008). Prior to initiating his thesis, Dr. Barth served as a senior lawyer for the U.S. Department of Housing and Urban Development. He received his Master of Public Administration Degree from Harvard University's John F. Kennedy School of Government ('86) and Juris Doctor from Loyola University School of Law ('79). He has been a member of the California State Bar in good standing since 1979. Dr. William K. Barth's book link is: brill.nl/default.aspx?partid=210&pid=30599 You can visit his blog page at this address: thebarthreport.com/ Global News Centre's Political Strategist  Email: [email protected]hoo.com
---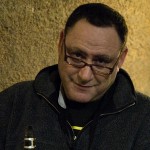 Gilad Atzmon was born in Israel in 1963 and had his musical training at the Rubin Academy of Music, Jerusalem (Composition and Jazz). As a multi-instrumentalist he plays Soprano, Alto, Tenor and Baritone Saxes, Clarinet and Flutes. His album Exile was the BBC jazz album of the year in 2003. He has been described by John Lewis on the Guardian as the "hardest-gigging man in British jazz". His albums, of which he has recorded nine to date, often explore political themes and the music of the Middle East.
Until 1994 he was a producer-arranger for various Israeli Dance & Rock Projects, performing in Europe and the USA playing ethnic music as well as R&R and Jazz.
Coming to the UK in 1994, Atzmon recovered an interest in playing the music of the Middle East, North Africa and Eastern Europe that had been in the back of his mind for years. In 2000 he founded the Orient House Ensemble in London and started re-defining his own roots in the light of his emerging political awareness. Since then the Orient House Ensemble has toured all over the world. The Ensemble includes Eddie Hick on Drums, Yaron Stavi on Bass and Frank Harrison on piano & electronics.
Also, being a prolific writer, Atzmon's essays are widely published. His novels 'Guide to the perplexed' and 'My One And Only Love' have been translated into 24 languages.
Over the years Gilad Atzmon's music has moved more and more towards a cultural hybrid. As a bandleader and reed player he has been amazing his listeners with his powerful personal style that combines great bebop artistry and Middle-Eastern roots in a sophisticated, sometimes ironical manner. Influenced by Coltrane's powerful approach on the sax, Gilad's live performances are simply breathtaking and overwhelming. Gilad's latest album 'In Loving Memory of America' was highly praised by the British music press. Here are just a few quotes: "Atzmon's fluid lyricism is in full flow on songbook classics and worldly originals. But as sweet romance morphs to modernist uncertainty, the bittersweet balance and rich emotional palette equally impress." Financial Times ***** March 2009 "Gilad Atzmon, the expat Israeli saxophonist/clarinetist, combines thrilling jazz musicianship with a maverick political intelligence" Guardian **** "Like the best of albums" Jazzwise **** March 2009
"Atzmon always manages to tell a story" Uncut **** March 2009 "One of the finest alto players around, Gilad pays his respects to Bird i…It's striking how similar Gilad's sweet, open-throated sound is to Parker's, but as you'd expect from the fiery philosopher-turned-Blockhead, this is no tribute album." BBC Music Magazine March 2009
As a member of the Blockheads, Gilad has also recorded and performed with Ian Dury, Robbie Williams, Sinead O'Connor and Paul McCartney. Gilad has also recorded with Robert Wyatt, the Water Boys and many others. In 2007 Gilad extended his role as a Producer, working with outstanding singer-songwriter Sarah Gillespie to produce her debut album released in September 2009. In 2008-9 Gilad also produced the Brazilian percussion star Adriano Adewale. The multi ethnic Irish band Yurodny and is currently producing the UK legendary bass player Norman Watt-Roy's debut album.
---

Gul Jammas Hussain - Iran Global News Centre Correspondent in Tehran
The writer, Gul Jammas Hussain, is a Pakistani journalist based in Tehran. Gul's writing takes into account the long struggle of the Palestinian people, whose plight is largely ignored by western media. In fact the fate of Palestine and Iran are very intertwined and as one of the few nations that rallies for the human rights of Palestinians, the importance of Gul's adopted country can not be understated.
GlobalNews Centre is extremely pleased to feature the work of Gul Hussain as we believe that Americans and other western people, need to receive information about the Middle East, from the Middle East, whenever possible. The filters that are used before vetting Middle east news in the USA makes the population less intelligent, less aware, and all the less able to properly react and identify the truth that sometimes exists among the fiction, in mainstream Middle east reports.
We are glad to amplify the voice of Gul and other writers who seek to deliver true, unfiltered information to the world at large. His accounts of real time tragedies and accomplishments, are an example of why we exist. Email: [email protected]
---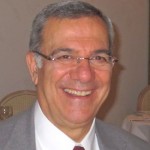 Jafar M Ramini is a Palestinian writer, commentator and analyst on Middle Eastern affairs living in London. He was born in Jenin, northern Palestine, was educated in England and spent the early years of his working life in the Arabian Gulf and Saudi Arabia. He has traveled far and wide, searching for the answer to a question that still eludes him.
Why does the United States of America support the Zionist line in such a blind folded way while ignoring the legitimate rights of the indigenous Palestinian people? Particularly as the Palestinian people harbour no ill feelings towards America and its people nor has ever caused them any harm. It is, Jafar says, a conundrum .Email: [email protected]
---
James M. Wall is currently a Contributing Editor of The Christian Century magazine, based in Chicago, Illinois. From 1972 through 1999, he was editor and publisher of the Christian Century magazine. Jim launched this new personal blog April 24, 2008. Journalism was Jim's undergraduate college major at Emory University, Atlanta, Georgia. He has earned two MA degrees, one from Emory, and one from the University of Chicago, both in religion. He is an ordained United Methodist clergy person. He and his wife, Mary Eleanor, are the parents of three sons, and the grandparents of four grandchildren. They live in Elmhurst, Illinois.
Jim served for two years on active duty in the US Air Force, and three additional years in the USAF (inactive) reserve. While serving with the Alaskan Command, he reached the rank of first lieutenant.
He has worked as a sports writer for both the Atlanta Journal and Constitution, was editor of the United Methodist magazine, Christian Advocate for ten years, and editor and publisher of the Christian Century magazine for 27 years, starting in 1972. Time magazine wrote about the new editor, who arrived at the Christian Century determined to turn the magazine into a hard-hitting news publication. To read what Time had to say about the 44-year-old new editor, click here.
Time concluded its essay with this summary of what the editor had planned for the future. Email: [email protected]
---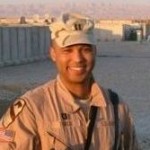 James Van Thach - USA Global News Centre Military/Human Affairs Writer
A highly decorated Iraq War Veteran, Captain James Van Thach served twenty-four straight months in Iraq, despite being wounded twice during his first year, for which he was awarded the Purple Heart. Also, the government of Iraq awarded him the rank of Honorary Staff Brigadier General in the Iraqi Army.
Standing in Captain Thach's presence you notice instantly an aurora about this young man and admire the goals he set forth in his life through education in the United States and travel overseas in his fight in war torn Iraq.
Why would an educated Law School graduate of Touro Law Center turn down numerous private sector job offers with a very generous salary or a safer career path as an Attorney with the United States Army Judge Advocate General (JAG) and only to choose a dangerous job as an Infantry Officer in active combat as a Military Advisor in Iraq? Captain James Van Thach answered in a commanding voice, "My sacrifice had to be made because of the opportunities given to me from the men and women who sacrificed their lives and died for our country. I had to do the same in their honor, to protect our nation and protect the unborn of this country so that they might live in a peaceful world." Captain James Van Thach further stated, "As a Vietnamese-American, I personally feel in my heart and soul the sacrifices of life, along with the mental and physical scars suffered by both United States and South Vietnamese servicemembers who fought to defend South Vietnam against the Communist aggression of North Vietnam."
Additionally, Captain James Van Thach says he will never forget and will always honor the men and woman that served in our military to defend our nation and our allies around the world, that have fought with our great military against Terrorism, Communism, and Fascism.
---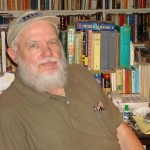 Jay R. Crook, Ph.D. was born in upstate New York, the second son of a clergyman, but spent his formative years on Long Island, NY. A chance acquaintance at his workplace awakened an interest in Islamic culture and civilization. After serving in the US Army (1952-54), he traveled to East Pakistan (now Bangladesh) where he earned his BA at Dacca College. He wound up spending most of his working life in the Middle East, especially in Iran (1964-1980) and Saudi Arabia (1983-97) and traveling extensively in the region.
A Peace Corps field representative in East Pakistan (1962-63) and later in Iran, he finished his tour there as Deputy Director of the Iran program. He then enrolled in the Doctoral Program of Persian Literature for Foreigners at Tehran University and received his Ph.D. in 1978, just as the Iranian revolution was getting underway. His doctoral thesis was A Comparison of the Quranic Stories of Surabadi With the Bible. It later became the core of the much expanded The Bible: An Islamic Perspective books.
After leaving Iran in 1980, he taught English to foreigners in the U.S. and Saudi Arabia before returning to visit Iran twice in the late'90s. He now resides in Tucson, Arizona, and has translated several major works from Persian into English, including Kashifi's The Royal Book of Spiritual Chivalry and Ghazzali's The Alchemy of Happiness. He has also published under the name of Md. Nur Abdussalam. He is currently working on several writing projects, including two novels set in revolutionary Iran, a book of short stories, and a memoir about his experiences in East Pakistan. Member of the Arizona Author Association 
Contact: [email protected]
---
Jennifer Fierberg is a social worker in the US working on peace and justice issues in Africa through journalism. Her literary focus has been concentrated on the ongoing humanitarian crisis occurring specific to Rwanda and throughout the central region of Africa. Her articles have been published on many humanitarian sites that are also focused on changing the world through social, political and personal action.
She is passionate and focused on bringing the many humanitarian issues that plague the African Continent to the awareness of the developed world in order to incite change. She has previously been a correspondent, Assistant Editor, and Volunteer Coordinator for NGO News Africa through the volunteer project of the UN.
Jennifer is also the media co-coordinator for The Africa Global Village (www.africaglobalvillage.com) Jennifer comes to www.Salem-News.com with a great deal of experience and passion for working to stop human right violation in Africa.
---
Joe Clifford who lives in Jamestown, RI has contributed a number of articles relating to foreign policy to newspapers in the Rhode Island area for years. As a regular GlobalNewsCentre.com contributor, Joe brings forward thought-provoking articles that shock our sense of reality
He graduated from Providence College earning both an undergraduate and graduate degree, and after a lengthy career as a high school teacher he turned to the study US foreign policy, and then to writing as a means of expressing an alternative perspective. His reading and research on foreign policy is broad and extensive, especially as the policy relates to the Middle East.
His interest in foreign policy was inspired by the American misadventure in Vietnam. Joe's expertise earned him a guest position on Rhode Island's most popular political talk radio show, which was hosted by a former Attorney General of the State of Rhode Island.
He was invited to join the show whenever important events unfolded in the Middle East and did a regular monthly appearance to discuss foreign policy and continues to write extensively. Joe Clifford reminds us that the pursuit of peace is and always should be the overriding goal of everything we set out to do in this world.
---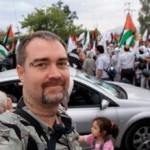 Ken O'Keefe is a former U.S. Marine who served in the 1991 Gulf War and subsequently spoke out about the use of depleted uranium as a "crime against humanity" and the US military using soldiers as "human guinea pigs" with experimental drugs that were directly linked to Gulf War syndrome.
He is also a social entrepreneur utilizing direct action marine conservation, though Ken is more widely known for leading the human shield action to Iraq and as a survivor of the Israeli attack on the MV Mavi Marmara in which he participated in defending the ship and "disarming two Israeli Commandos".
On January 7, 2004, O'Keefe burned his US passport in protest of American Imperialism and called for US troops to immediately withdrawal from Iraq. He replaced his US passport with a "World Passport", subsequently proclaiming himself a "Citizen of the World" with "ultimate allegiance to my entire human family and to planet Earth." His is also legal citizen of Ireland and Palestine citizenship.
We are extremely happy that Ken is among our team of writers at Global News Centre; he is possibly the most interesting and involved American in the effort to bring peace to the conflict between Palestine and Israel. Read Ken O'Keefe's Biography, you can also visit Ken's Ken's Website alohapalestine.com
---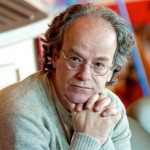 A Canadian clergyman in his mid fifties living on the west coast, Kevin Annett has for nearly twenty years led the movement to bring to light and prosecute atrocities in Christian "Indian residential schools", and win justice for survivors. Expelled in 1995 from his former United Church of Canada for exposing murders in that church's Indian residential schools, and persecuted and blacklisted for his efforts, Kevin is now an award-winning film maker, author, social activist and public lecturer who works with victims of church violence and genocide all over the world. In 2009, he helped to establish the five-nation International Tribunal into Crimes of Church and State, which is seeking to indict church and government leaders for crimes against humanity.
Kevin is an adopted member of the Squamish sovereign government, the Anishinabe Nation (Crane clan) and the Mohawk Nation of the Grand River (Turtle clan), and was given the name Eagle Strong Voice in 2004 by the Anishinabe people. He holds Master's degrees in Political Science and Theology from the University of BC and the Vancouver School of Theology. Kevin is the author of Unrepentant: Disrobing the Emperor (2011) and Hidden No Longer: Genocide in Canada, Past and Present (2010), and is the co-producer of the documentary film Unrepentant, which won Best Documentary at the Los Angeles and New York Independent Film Festivals in 2006/7. He also hosts the popularly acclaimed public affairs blog radio program, Hidden from History, and is a consultant to numerous aboriginal and abuse survivors groups in North America and Europe. As a result of Kevin's tireless efforts on behalf of native people, the Canadian government was forced to issue a public "apology" and reparations program concerning Indian residential schools, in July of 2008.
In giving him the name Eagle Strong Voice in 2007, Anishinabe elder Louis Daniels declared, "Kevin Annett is doing what few of his people have done, and that is to speak about the crimes they committed against many of our nations and their children. He has earned a place forever in our hearts and history. He is a brave and prophetic man. I ask everyone to welcome him and heed his voice." And scholar Noam Chomsky wrote in 2006, "Kevin Annett is more deserving of the Nobel Peace Prize than many of those who have received it." For more information on Kevin and his work, contact him at [email protected], and see these sites:
www.hiddennolonger.com
www.KevinAnnett.com
www.itccs.org
---

Marianne Skolek - USA / Canada Global News Centre Investigative Reporter
Global News Centre Investigative Reporter Marianne Skolek, is an Activist exposing Purdue Pharma for their criminal activity in the promotion, marketing and over manufacturing of OxyContin throughout the United States and Canada. She began her work nine years ago after losing her daughter, Jill to prescribed OxyContin.
In July 2007, she testified against Purdue Pharma in Federal Court in Virginia at the sentencing of their three CEO's - Michael Friedman, Howard Udell and Paul Goldenheim - who pleaded guilty to charges of marketing OxyContin as less likely to be addictive or abused to physicians and patients. That same month she also testified against Purdue Pharma at a Judiciary Hearing of the U.S. Senate.
In working with the Department of Justice and Attorney Generals, Marianne has been instrumental in charges being lodged against Purdue Pharma. She also has been retained as a consultant with private attorneys working on behalf of victims and their families against Purdue Phama. Marianne is a leading authority on the marketing tactics used by Purdue Pharma through their funded pain societies such as the American Pain Foundation in pushing OxyContin for the "under-treatment of pain" in the United States and Canada. The under-treatment of pain is a marketing fallacy contrived by Purdue Pharma and allowed by the FDA. She continues to hold the FDA accountable for this epidemic of OxyContin and lobbies them to reclassify this narcotic to be prescribed for severe pain only - never moderate pain. To date, the FDA has turned a blind eye to the epidemic of death, addiction and abuse of this powerful narcotic.
Marianne is a nurse having graduated in 1991 as president of her graduating class. She also has a Paralegal certification. She served on a Community Service Board for the Courier News, a Gannet newspaper in NJ writing articles predominantly regarding AIDS patients and their emotional issues. She was awarded a Community Service Award by the Hunterdon County, NJ HIV/AIDS Task Force in recognition of and appreciation for the donated time, energy and love in facilitating a Support Group for persons with HIV/AIDS. Email: [email protected]
---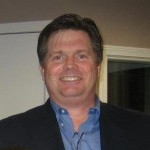 Patrick "Professor D." Dreier 
Pat studied music theory at Amherst College and arranging and composition at Berklee College of Music. He brings nearly 35 years of performing, recording and teaching experience to Encore as a guitar and piano instructor.
As a performer, he has shared stages with James Brown, Billy Idol, Gary U.S. Bonds, Eric Burdon & the Animals, Billy Squier, the Gregg Allman Band, the Tubes, Blue Oyster Cult, Billy Cobham, Bob Weir, Peter Wolf, Matt "Guitar" Murphy, Kenny Gradney of Little Feat, the Ramones, Southside Johnny, Jim Carroll and Lenny Kaye, Marshall Crenshaw, Buster Pointdexter, and Tower of Power. He has toured extensively throughout the northeastern U.S., as well as in Bermuda and Europe.
As a recording engineer and producer, he is highly sought after and his experience spans a wide variety of styles – from rap and club to rock, pop, jazz, classical, and musical theater. He has worked with nationally-known producers, engineers and artists in a recording career spanning several decades.
Pat also currently teaches guitar and piano workshops at the Benjamin Franklin Classical Charter Public School in Franklin, MA.
Encore Music Academy and Recording Studios
---
Muhsin Corbbrey is a lifetime martial artist who has been able to reach the highest levels of many different combat sports. During his martial arts career, Muhsin has competed at the highest levels of MMA, Muay Thai, Boxing, and Brazilian Jiu-Jitsu earning, state, regional, national, and world titles along the way. Muhsin has comprised a 35-12-2 professional record over a remarkable thirteen years as a professional fighter.
Muhsin holds the rank of Black Belt in Judo and Japanese Jiu-Jitsu and the rank of Brown Belt in Brazilian Jiu-Jitsu. He also has years of training in Muay Thai and has trained and competed extensively in Thailand. Moreover, Muhsin is an amateur boxing champion and an accomplished professional boxer.
Throughout his career, Muhsin has competed in some of the biggest events in the world including World Extreme Cagefighting (WEC), Glory World Series, EliteXC, Combate Extremo, and Martial Combat. His fights have been televised on major networks around the world such as Showtime, SpikeTV, Fox Sports, ESPN Asia, and AXStv. His career has taken him all over the world with fights in Thailand, Mexico, Singapore, Australia, and Panama. Muhsin has also fought in the fight capital of the world, Las Vegas, on multiple occasions.
Muhsin was recently inducted into the Georgia Fighters MMA Hall of Fame for his numerous achievements and commitment to the growth and development of martial arts in Georgia. Muhsin Corbbrey currently fights and coaches out of Champions Training Center in Savannah, Georgia. Champions Training Center houses Savannah's top martial arts athletes and has produced champions in boxing, Muay Thai, MMA and Brazilian Jiu-Jitsu. CTC has produced UFC, Bellator, XFC, Glory, and WEC vets. Their athletes consistently fight at the highest level of combat sports.
Athletic Accomplishments: * World Champion – Shidokan MMA * US Champion – Shidokan MMA * Champion - International Championship Fighting (ICF) - Lightweight * Champion – ISCF South Eastern Regional Grappling * Champion – NAGA All-American Grappling – Advanced Division * Champion – NAGA Georgia State Grappling – Advanced Division * Gold Medalist – 2nd annual Brazilian Jiu-Jitsu Open * Champion – Georgia Games Amateur Boxing – Open Division * Glory, WEC, EliteXC, and ESPN Asia Veteran * Accomplished Pro Boxer, Muay Thai Kickboxer, and MMA Fighter * Trained under Judo expert Doug Matsuoka * Trained under Master Grappler Lloyd Irvin * Trained under Muay Thai legend Manu Ntoh * Trained with championship boxing trainers John Blanken and Frank Bell
Educational Background: 
* Public Health - Armstrong Atlantic University
* ISSA Certified Personal Trainer
* IFA Certified Sports Nutrition
* Political Science - Ashford University
* Homeland Security & Emergency Management - Ashford University
* Certification - Executive Protection in High-Threat Environments - HCT
* January 2015 - Accepted at Concord Law School
Personal Bio:
Muhsin Corbbrey was born in Tulsa, Oklahoma, on May 18, 1978. The product of an interracial relationship, Muhsin experienced two very different worlds while growing up. Most of his early years were spent living in the inner city with his father in Tulsa, while also spending some time in California. During this period, Muhsin lived in a predominantly African-American neighborhood and attended a predominantly African-American school. After a custody battle between his parents, Muhsin moved to Alabama for his final few years of high school. Having spent his early years in a big-city urban environment, life in a small southern town gave him his first experience of culture shock. The racism and bigotry common in small southern towns troubled him while at the same time broadening his outlook on life. Facing racism from teachers as well as his peers, Muhsin vowed to fight racism and inequality at every level. In later years, having seen the rights of Americans diminished as well as the suffering of people in foreign countries impelled him to return to college. Muhsin earned degrees in political science and Homeland Security & Emergency Management, hoping to gain a better understanding of the political process and the laws that hamper American civil liberties. After graduation, Muhsin applied to Concord Law School and will be starting his studies of law this coming winter. Muhsin is also an activist with a focus on inequality, American foreign policy, and conflicts abroad.
---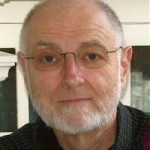 Ralph E. Stone was born in Massachusetts. He is a graduate of both Middlebury College and Suffolk Law School. We are very fortunate to have this writer's talents in this troubling world; Ralph has an eye for detail that others miss.
As is the case with many Global News Centre writers, Ralph is an American Veteran who served in war. Ralph served his nation after college as a U.S. Army officer during the Vietnam war. After Vietnam, he went on to have a career with the Federal Trade Commission as an Attorney specializing in Consumer and Antitrust Law.
Over the years, Ralph has traveled extensively with his wife Judi, taking in data from all over the world, which today adds to his collective knowledge about extremely important subjects like the economy and taxation.
Since leaving his full time role with the Federal Trade Commission, Ralph retired and has become closely involved in domestic violence prevention and consumer issues. We are happy to have him aboard this important team.
---
Nahida Izzat
Nahida Izzat is a Jerusalem-born Palestinian refugee who has lived in exile for over forty two years, after being forced to leave her homeland at the tender age of seven in 1967, during the six-day war. She has a degree in mathematics, but art is one of her favorite pastimes. She loves hand-made things and so makes dolls, cards, and most of her own clothes. She also writes poetry, participates in written dialogues and believes in building bridges, not walls.
She started writing when her friends insisted she should write about her memories, experiences and feelings as a Palestinian.When she did it all came out sounding—she was told—like poetry! So she self-published two books: I Believe in Miracles and Palestine, The True Story. Her dream is to return back home to a free and liberated Palestine. If you like poetry and are intrigued by the notion of helping the Palestinian people and learning more, you can purchase Nahida's books, I Believe in Miracles and Palestine, The True Story by visiting:  I Believe in Miracles: a Collection of Palestinian Poems
---
Dr. Glenn Mollette is an American Columnist, Author of American Issues and nine other books. You can hear him on XM radio each Sunday night at 8EST on XM radio 131. Like his facebook page at www.facebook.com/glennmollette
Salem-News.com's Glenn Mollette is the author of American Issues and hundreds of other articles and books. A resident of Newburgh, Indiana, Glenn is a national columnist, author of ten books and hundreds of stories, articles and features. His most recent book is American Issues, Every American Has An Opinion.
Two books continue to be classics in Care giving and Nursing Home care. These books are titled, "Silent Struggler, A Caregiver's Personal Story" and "Nursing Home Nightmares, America's Disgrace" He is originally from Martin County, KY where Lyndon Johnson began his campaign on poverty. Hear him each Sunday night on XM radio 131 at 8 EST. He has two sons in the military. Contact him at [email protected]
---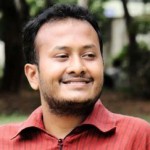 William Gomes - Bangladesh Global News Centre Human Rights Analyst/Reporter
As an investigative journalist William wrote widely for leading European and Asian media outlets. He is also active in advocating for free and independent media and journalists' rights, and is part of the free media movement, Global Independent Media Center – an activist media network for the creation of radical, accurate, and passionate telling of the truth. Follow William Nicholas Gomes on Twitter: www.twitter.com/@Wnicholasgomes
William Gomes, Poetic Point Man on Human Rights, Battles Censorship: Experts Share Thoughts
---
Professor Mazin Qumsiyeh teaches and does research at Bethlehem and Birzeit Universities in occupied Palestine. He previously served on the faculties of the University of Tennessee, Duke and Yale Universities. He served on the board/steering/executive committees of a number of groups including Peace Action Education Fund, the US Campaign to End the Occupation, the Palestinian American Congress, Association for One Democratic State in Israel/Palestine, and BoycottIsraeliGoods.org. He is now president of the Palestinian Center for Rapprochement Between People and coordinator of the Popular Committee against the Wall and Settlements in Beit Sahour. He advised many other groups including Sommerville Divestment Project, Olympia-Rafah Sister City Project, Palestine Freedom Project, Sabeel North America, and National Council of Churches of Christ USA. He is an active member of a number of human rights groups (Amnesty, Peace action, Human Rights Watch, ACLU etc.). He published several books the most acclaimed of which is "Sharing the Land of Canaan: human rights and the Israeli/Palestinian Struggle" which was also translated to spanish.
He also has an activism book published electronically on his web site (qumsiyeh.org). His main interest is media activism and public education. He published over 200 letters to the editor and 100 op-ed pieces and interviewed in TV and radio extensively (local, national and international). Appearances in national media included the Washington Post, New York Times, Boston Globe, CNBC, C-Span, and ABC, among others. He also regularly lectures on issues of human rights and international law. He has a new book out shortly titled "Popular Resistance in Palestine: A history of Hope and Empowerment" which reviews resistance going back to the beginning of the Zionist project in the 19th century until today. Salem-News.com is extremely proud to work with Professor Mazin Qumsiyeh, Ph.D. A Bedouin in Cyberspace, a villager at home. Also please visit: pcr.ps  [email protected] 
---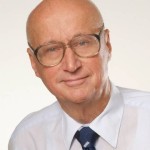 Rod Driver Ph.D. was born in England in 1932 (a U.S. citizen via my father's citizenship). His family lived in London throughout World War II, moving to the U.S. in 1945.
Rod studied engineering and mathematics at the University of Minnesota, receiving a Ph.D. in mathematics in 1960. He worked at Sandia Laboratories in Albuquerque for six years before taking a teaching position at the University of Rhode Island for 30 years.
Rod explains, "I became a 'peacenik' in 1951 (thanks to a few weeks on Parris Island). I was particularly active in opposition to U.S. wars in Indochina and our involvement in overthrowing governments and supporting dictators in Latin America and Iran. As the Vietnam war was winding down I became obsessed with the abuse of Palestinians – enabled with U.S. weapons and dollars. This obsession continues. I am the founder and president of the non-profit Justice First Foundation, Inc. Joe Clifford is another director of JFF."
In Rhode Island Rod was an elected delegate to the state constitutional convention of 1986, Then I was elected a state representative for 10 years. At this time he is not in office. Rod and his wife have three children and six grandchildren. Email: [email protected]
---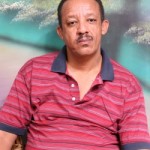 Kiflu Hussain-Uganda At the time of writing this, I have already logged over 16,945 days on this planet by being alive and kicking well. To be precise, I was born on September 5, 1964 in Addis Ababa, capital of Ethiopia. I was trained as a lawyer in Addis Ababa University, Faculty of Law whereby I received a diploma in 1986.I worked in different state enterprises and corporations as an attorney until I landed in a concentration camp in October 2005 on a farcical trumped up charge of corruption. After being denied bail for one solid year, I was released in October 2006.On top of being threatened by another round of incarceration, I found the outside world itself to be one big concentration camp since fear and suspicion had descended on the land due to the brutal crackdown in July and November 2005 that saw the massacre of over 200 civilians in Addis Ababa alone.Hence, I decided to flee whereby I sought asylum in Uganda in January 2007.
The passion for writing I guess came from reading. It's inevitable that the more one reads, the more one develops the urge to write.Although,I published a couple of my articles in Ethiopia on the English Reporter, then a weekly newspaper along with a few of my Amharic articles on the defunct Addis Zena,it's in Uganda after I sought refuge that I contributed a lot of my writings to the local papers and various websites such as Daily Monitor, Uganda Record, The New Vision, Ethioquestnews, Garowe Online,WardheerNews etc.The reason for this is clear.Ethiopia,despite being a seat of the African Union had never produced a regime that allows even the minimum space for dialogue that other people in Africa enjoy so naturally. So my ending up as a refugee in Uganda is a blessing in disguise for it accorded me with the opportunity to write. At the same time, unfortunately, I learned by virtue of my refugee status as to how deep the hypocrisy of the "international community" goes down. Thus, I redefined the term refugee as follows.
R-rooted out
E-exiled
F-frightened
U-unwelcome
G-globally shunned
E-expendable to capricious politics
E-eternally endangered
Whether you welcome me or not you will get to hear from me or about me via my eclectic writings.
Kiflu Hussain
An Ethiopian Refugee in Uganda
10 February, 2011
---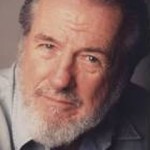 Dr. William A. Cook Ph.D. is Professor of English at the University of La Verne in southern California. Bill received his B.A, from King's College and his M.A. and Ph.D. from Lehigh University. His Field is American Literature and his areas of interest include Nathanial Hawthorne (whose picture is below ) and mythology.
Professor Cook served time as the Academic Vice President of the University but now the Department of English is pleased to enjoy his full attention. He maintains a prolific writing career and in his spare time he lampoons sacred cows and draws political cartoons. He serves as senior editor at MWC News and has written for Counterpunch, the Palestine Chronicle, the Pacific Free Press, the Atlantic Free Press, Information Clearing House, Dissident Voice among others. His books on the mid-east include Tracking Deception: Bush Mid-East Policy, The Rape of Palestine, and a fictional work, The Chronicles of Nefaria, to be published soon in Arabic.
Salem-News.com greatly appreciates the opportunity to deliver Dr. William Cook's sharp and insightful articles to a public that is tired of receiving news from reporters who take on a new assignment every day, often with little understanding of the related issues. Some, like Bill Cook, are far ahead of the game in terms of world perception, experience and understanding, and they possess that accumulated knowledge that drives comprehension to new levels.
---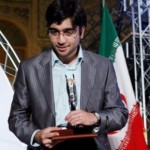 Kourosh Ziabari is an Iranian media correspondent, freelance journalist and the author of Book 7+1. In addition to his work with Global News Centre he is a contributing writer for websites and magazines in the Netherlands, Canada, Italy, Hong Kong, Bulgaria, South Korea, Belgium, Germany, the U.K. and the U.S. He was once a member of Stony Brook University Publications' editorial team and Media Left magazine's contributing writer, as well as a contributing writer for Finland's Award-winning Ovi Magazine.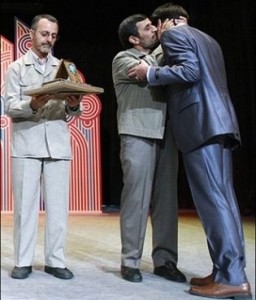 As a young Iranian journalist, he has been interviewed and quoted by several mainstream mediums, including BBC World Service, PBS Media Shift, the Media Line network, Deutsch Financial Times and L.A. Times. Currently, he works for the Foreign Policy Journal as a media correspondent. He is a member of Tlaxcala Translators Network for Linguistic Diversity and World Student Community for Sustainable Development (WSC-SD)

We at Global News Centre are extremely pleased to offer the journalistic observations of this dynamic writer, who delivers a message that few western people actually hear. The best source for news out of Iran, comes from within Iran.
Iran's President honored Kourosh Ziabari during the closing ceremony of National Festival of Iranian Youth in July 2010.
Kourosh Ziabari was named the winner of winners in the category of media activities. He was honored by the Iranian President Mahmoud Ahmadinejad, receiving the honorary mention signed by him and the silver medal of Iran's Superior Youth. The media activities category did not award the Gold and Bronze medal to any participant.
---
Dr. Kevin Barrett, co-founder of the Muslim-Christian-Jewish Alliance for 9/11 Truth, has taught English, French, Arabic, American Civilization, Humanities, African Literature, Folklore, and Islam at colleges and universities in the San Francisco Bay area, Paris, and Madison, Wisconsin.
He is the author of Truth Jihad: My Epic Struggle Against the 9/11 Big Lie and the editor of 9/11 and American Empire: Christians, Jews and Muslims Speak Out.
Barrett grew up in a family of lapsed Unitarians (which is about as lapsed as it gets) and reverted to Islam in 1993, a move that gradually impressed upon him the gravity of the moral choices we make in this life. Barrett's dissertation is on Islam and Moroccan legend. He is also the author and illustrator of the cult classic A Guide to Mysterious San Francisco, published under the pseudonym of "Dr. Weirde." (He begs Allah's forgiveness for that slightly twisted book.) Barrett became a 9/11 truth activist in 2004 after reading David Griffin's The New Pearl Harbor and conducting follow-up research that convinced him Griffin had accurately summarized evidence indicating 9/11 was an inside job.
In July 2004 he rashly rejected a plum post-doc at the University of California because it was funded by the 9/11-disinformation-sponsoring CIA-linked Ford Foundation. In the summer of 2006, Republican state legislators and Fox newscasters demanded that Barrett be fired from his job teaching an introductory Islam class at the University of Wisconsin-Madison, but the University refused to buckle, and Barrett got high marks from his students. Turned down for a tenure-track job at the University of Wisconsin-Whitewater, and later other teaching jobs, due to his political opinions, Barrett plans to continue fighting for academic freedom until he and other truth-seeking scholars are vindicated. He has appeared in several documentary films, lectures widely on 9/11 and hosts three radio programs on three different patriot networks, as well as a daily news show on Pacifica Radio. [email protected]
---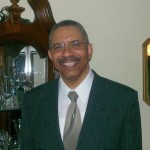 Luke Easter is a poet who writes about things that are very close to the heart of Salem-News.com. He explained what drives him to try to heal the world with an approach that reaches people on a different level, one known for centuries, yet too often forgotten in the one we live in.
Why is it important to me? We live in a world of social & economic injustice. The main reason for founding America in the first place was to relieve the oppression of the King of England. Patrick Henry said it best, "give me liberty or give me death." And yet, all too often death seems to be the only way out. Why is there such a high suicide rate especially among teens, in the land of the free & the home of the brave? What makes headlines? Good news? Ha! More depressing stories than anything else. I feel poetry takes an edge off the hurt of bad news while still delivering it but in a, "glitzy" sort of way. Giving a different perspective. Kind of like a slap in the face as opposed to a knife in the back. At least with the slap you'll live to see another day and you will know whom it's from. I wasn't here for the beginning of the world but at 59, I just might be here for the end. Let's not allow the satanic evils of this world a foothold in the truth and justice pioneers fought so hard to establish.
Even though it's still a knife, rhyme poetry helps to dull the blade. And that's my job.
Then there are those, "seemingly" usually buried on the last page (but not on Salem-News.com) rare occasions where the knife becomes a stick of butter. And that just makes my contributions not only easier but a whole lot sweeter too. Love or hate it, whatever the case, this is what I do.
Isaiah 1:17 (Amplified Bible) Learn to do right! Seek justice, relieve the oppressed and correct the oppressor. Defend the fatherless, plead for the widow.
---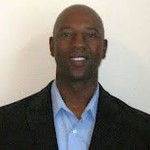 MSgt Steve 'Stu' Maynor Jr., USMC is an Assistant Marine Officer Instructor (AMOI) at the NROTC Unit, University of South Florida. You can learn more about Steve Maynor Jr. by visiting http://stuthinks.blogspot.com.
'Stu' Maynor says he does his best to approach each topic with an open mind and from a sarcastic/funny, yet common sense point of view. "My writing style is independent, thoughtful, energetic, motivating and sometimes rebellious to traditional writing standards. Throughout my articles you will find that I discuss issues with a simplistic, yet understandable opinion that I hope you will enjoy and appreciate."
One of his favorite sayings, is "Plan Ahead, It Wasn't Raining When Noah Built the Ark!"
The writings of MSgt Steve 'Stu' Maynor Jr., USMC, are a valuable addition to Global News Centre.
---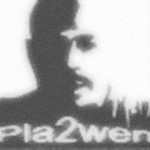 Pla Too Wen (Pla2wen) hails from the beautiful state of California. His experiences are varied and his travels extensive. He is a military veteran, a father and a sibling of seven. He is a student of life and shares his experiences and acquired knowledge in a non-destructive, positive, and non-threatening way. His philosophy is to say as much as possible in as few words as possible.
He has worn and continues to wear many hats. His main objective is to help the world accomplish the shift in consciousness that is currently taking place. He operates from a private and non-descriptive, non-personal perspective, meaning that he wishes to operate and remain outside of the Corporate Legal Name Status that was established for him without his consent. He is and will remain "Pla Too Wen," because his name does what it says!
---
David A Batan
Where shall I start? I was born, raised and educated in PI (that's the old school name of The Philippine Islands, now known as simply The Philippines). My folks and I migrated to the United States when I was only 14 and continued my high school education in NYC. In my junior year, my father suggested I take nursing by enlisting in the, believe it or not, U.S. Army. I didn't care much for the military life after high school, but my dad kept bugging me to find more information. I kept putting off making an appointment with my local Army recruiting office until one weekend I received a personal phone call from a Sgt from the Marines. The phone conversation with the Marine recruiter somehow appealed to me. Next, as they say, was history. I took the ASVAB, MEPS and swore in by the summer of my Junior Year. My father jaw dropped when I told him I enlisted with the Corps instead of the Army as he had hoped. There was nothing he can do since I was already set for Parris Island immediately after high school. I attended one semester of college after high school, after which I went to boot camp early January 1993. 
Receiving week with 1st Battalion was hell. I failed the IST, must to my bitter disappointment. I ended up stranded in PCP (Physical Conditioning Platoon) for three agonizing months until I was able to pass the minimum requirement for pull-ups, for which I was weak with. 3rd Battalion picked me up on 26th March, 1993. I won't bore you with bootcamp stories-we ALL went through it…
I graduated from Platoon 3048 (Lead Series), India Company, 3rd Battalion on Friday (no kidding!) 11th June 1993. My parents couldn't be any prouder. I then went to MCT (Marine Combat Training) in Camp Geiger, NC, then immediately to my MOS (Military Occupational Specialty) as a Food Service specialist (a fancy way of saying "cook"). Signing up for the Reserve option didn't give you much of a choice for an ideal MOS.
I started my Reserve duty at Garden City, NY around late-November. Much to my surprise as a boot, upon reporting to my Reserve Unit, I was taken aback to see Marines WRAPPING TOYS! I went to boot camp, combat training, and cook school to wrap toys on the weekends??? I then learned about Toys for Twats … er, Tots. I was officially a weekend warrior for I & I, 2nd Battalion / 25th Marines ("Empire Battalion), 4th Marine Regiment.
My contract was the 4 x 4 Reserve Option. Unfortunately, due to personal problems, after only two years of being a weekend warrior, I was given a Hardship Discharge in 1995. I was devastated.
Fast forward seventeen years later, I went on with my life trying to forget the traumatic, short-lived career of a Reservist. It took me more than 15 years to try and accept the fact that I was discharged prematurely, not knowing what it's like to become an NCO (I left as an E-3). I tried my darnnest to forget that chapter of my life. Folks who came into my life after 1995 had no idea that I am a U.S. Marine. It was too painful to discuss it, let alone remember it, especially when it came realization it was a very short-lived career.
Fast forward again to early-2012: When I saw U.S. Marine Sgt Shamar Thomas' viral video confronting the NYPD months earlier, that's when I heard about Occupy Wall Street and found out more about the movement. I wanted to find out what was the common thread that connects U.S. Marine veterans with the OWS movement via OccupyMARINES. Facebook was an invaluable tool and came across OccupyMARINES' page. I "Liked" the page and started following its posts and activites. When I learned about OWS's 6th anniversary to be held at Union Square Park (just a few blocks away from my place of employment), Marines were called in to support the demonstrators and their march. I took the initiative to attend in hopes to meet fellow Marines. In the next couple of days I started taking pictures of the Occupiers' activities at the park, posted them on the OMC FB page and dubbed my presence there as "firewatch"/"boots on the ground." That's how Laz Long and/or Jaggie Butts found out about me and asked me to join the team. How can I say, "No!" to these fine Marines?
---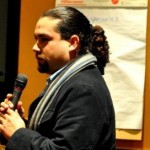 Eric Salerno is from Butte County, California. His background is with State and Federal Agencies assisting in recovery efforts in disaster stricken states.
In 2008 he began advocating for medical marijuana in his home state. This journey began after the supervisors in his district of Butte County enacted a moratorium on legal Prop. 215 patients rights to access and grow their own medicine. He was one of only 10 people to show up at the meeting and voice his concerns with their actions.
That year a coalition of mores than 300 residents was formed and a Vote NO on measure A campaign began. These residents of Butte County united to stop the interference of the county. This campaign was successful with a large voter drive initiative and media campaign securing 55% of the voters saying NO on measure A.
Today Eric works endlessly from Southern California to Northern California advising and implementing political tactics, to ensure every Californian has the right to access legal safe medicine under the law. Global News Centre is extremely pleased to feature Eric as a writer and we strongly endorse his advocacy that helps sick people maintain access to a natural plant with myriad healing capabilities for everyone from HIV/AIDS patients, to cancer patients, and Veterans suffering Post Traumatic Stress Disorder (PTSD) from their wartime service to their nation. Eric and other similar brave human beings keep us safe and healthy, while ensuring that our civil rights are maintained, as well as the rights of the voting public. [email protected]
---
Denny is a citizen journalist and social media activist who came to Gaza to support Palestinians in March 2014. He came to Gaza from the United States and is an American citizen. Although he has lived in many U.S. cities including Boston and New York, he comes to us from Santa Fe, New Mexico, a small city in the southwestern part of the U. S. where he has lived and worked for the last 15 years.
Sixty-Eight and now retired, he worked in sales and marketing and project management for 20 years in the Boston area, and later worked in hotel operations and management in Key West and in Santa Fe.
He has been working with computers since 1981 and using the Internet and early social media ever since they were first introduced on a very limited scale around the same time. Much of his work on the Internet focuses on human rights activism.
During the Occupy Wall Street protests in the U.S. and worldwide, he spent hours each day as a citizen journalist, using social media to share news of the individual protests that arose in 800 cities across America and in many cities worldwide.
After the 2012 Israeli Operation Pillar of Defense, he focused almost all of his attention on human rights issues in Gaza. He has been using social media to support Gaza in resisting the Israeli siege and blockade and to share stories of what he saw happening in Gaza on a daily basis since that time.
He first visited Gaza in June 2013 as part of a delegation of journalists and media activists, and decided then that he wanted to return and to live and work in Gaza during an extended residency.
His focus in Gaza now is a project that he named 1000 Voices for Gaza – an initiative to train and to empower a group of new or emerging social media activists in Gaza. He also works with a number of journalists and writers on various projects including editing and support.
He is currently working closely with the Youth Media Center and several other media organizations in Gaza. He also visits universities and secondary schools when invited to speak about the use of social media for resistance and for the future development of the Gaza Strip.
Although he was given the opportunity to leave Gaza as an international activist before the Israeli Operation Protective Edge, he chose to stay and support the Palestinians. He was living in Gaza during the recent 51 day Israeli attack, and shared daily news of the horrific war with western audiences.
He is a story teller at heart – using words and photography to share his personal experiences in Gaza – living among the Palestinians who he loves.
He is currently working on a series of videos that he hopes will bring the story of the Palestinians into the homes and schoolrooms of people who live in English speaking countries – Gaza through My Eyes.
---
Clive Hambidge is a Director at Facilitate Global, a not for profit organisation not affiliated to any political party, promoting peacebuiding, human rights and international humanitarian law.
Facilitate Global holds that the fundamental essence of the political, legal and economic health of every nation and community depends upon the strength of its social capital, namely its people.
Facilitate Global aims to advance human rights for all, campaign for one rule of law for all, promote the establishment of a culture of peace and good governance, serve humanity by fostering dialogue through friendship, advocate co-living driven by respect, dignity and self dependency.
Facilitate Global fully endorses the Preamble of the UDHR and associated Articles. With an interest in eastern philosophy and in particular the Hindu canon which affords a practical realisable road map where men and women are by divine law furnished the same rights in recognition of their evolving equality. Clive is also interested in Jungian psychology and neuroscience.
You can write to Clive at: [email protected]
---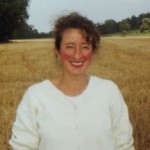 Soraya Boyd is Founder and CEO of Facilitate Global. With an academic background in Humanities, Social Science and education, Soraya's interest in ethics, human rights, philosophy, politics, law, economics, history and health informs her work.
Soraya acts in an Emissary capacity to His Grace The Right Reverend Bishop Riah Abu El-Assal (former Anglican Bishop in Jerusalem and the Middle East). She works alongside many voluntary organisations, communities, groups and individuals bringing together the secular, faith and inter faith sectors together focusing on the highest common denominators: our shared humanity and binding inter-dependence.
Soraya tutors in English literacy, English for speakers of other languages (ESOL), French, health, nutrition and fitness.
Soraya is also a steering committee member of Rights and Humanity (a leading Human Rights NGO), a member of the British Institute of Human Rights, European Civil Liberties Network, and a number of other organisations.
You can write to Soraya at [email protected]
---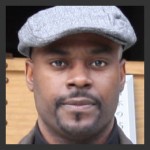 Professor Hassan Ansah is an international photo journalist, college professor, and documentary filmmaker. He has worked in over thirty countries and lived in diverse cultures such as France, Egypt, Yemen, the UK, South Africa, Tanzania, and Kenya. He was born in Atlantic City, New Jersey. Graduated from Egg Harbor Township high school in 1989. Served in the US Navy aboard the famous USS Missouri. He attained a BA in Political Economics from Temple University and went on to complete a MBA in International Business from the University of Maryland.
He has been published in Lonely Planet Egypt 2008, Lonely Planet Jorden 2009, The Lead Business Magazine, Yemen Today, and the Investment Trade magazine. He has worked as a foreign media consultant for CBS News, BBC, Al Jazeera English, and the CBC. His is the author of the Book: Life, Death, and community in Cairo's City of the Dead ( ISBN: 978-1-4502-6700-7). He is currently a correspondent and producer for IRIN News agency.
He has worked on independent films such as Eyes of the Rainbow, which showcased in the San Miguel film festival in Mexico 2009. He is the first filmmaker to make a documentary on the subject of Sufism in the republic of Yemen "Knocking on Heaven's Door." He has produced three documentary films for IRIN new agency:" Stories from Kibera, Women in Afganistan, and Afro-Indian Mexico".
Professor Ansah has taught at the American University of Cairo, Western International University, and Texas Central College. Hassan considers Redlands, California and Tangier, Morocco his primary places of residence.
Currently writing for:
Watch interview:
Hassan Ansahs Humanitarian relief effort for the 2004 Tsunami