Tag Archives:
United_nations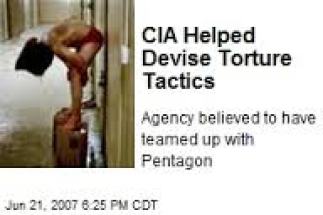 The declared intention of the CIA comes under the protocol of protecting the American homeland, but how? One is morally alarmed when one reads that American troops have, according to an article by Mia De Graaf for Mail on line & Associated Press (8 December 2014) that we could be facing a sharp rise in terrorism and associated violence because of American CIA torture tactics, which many reports and acres of research record that such abhorrent tactics do not generally work, besides being illegal according to international law. It is immoral and unethical.
Clive Hambidge Global News Centre
(LONDON) America is so alarmed by the CIA technique writes Graaf that. "Troops have been deployed at American posts across the world ahead of the release of a report into CIA torture tactics " This still to be de-classified 6,000 page long report will inform the world about how Al Qaeda suspects are held in covert locations "across Europe and Asia." And there violated in the most abhorrent manner.