Monthly Archives:
June 2015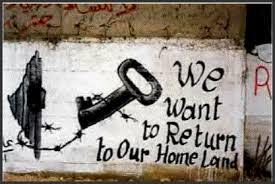 "The Zionists wanted Palestine, all of Palestine, preferably with no Palestinians in it." - Jewish historian, Ilan Pappé, from his book, The Ethnic Cleansing of Palestine

Jafar M Ramini Global News Centre
(LONDON)  They came uninvited. The Zionist zealots arrived on our shores with the Bible in one hand and a machine gun in the other. They declared, "this is our land, promised to us by our God and you, the Palestinians, have no place in it."
The inevitable consequence of this pre-meditated act of land theft, genocide and ethnic cleansing was the creation of one of the biggest and oldest refugee problems the world has ever known. One out of every three refugees in the world is a Palestinian.  With no place to call home and denied every possible human and civil right the Palestinian refugees and their descendents have been languishing in refugee camps ever since in Jordan, Syria, Lebanon and also the West Bank and Gaza.