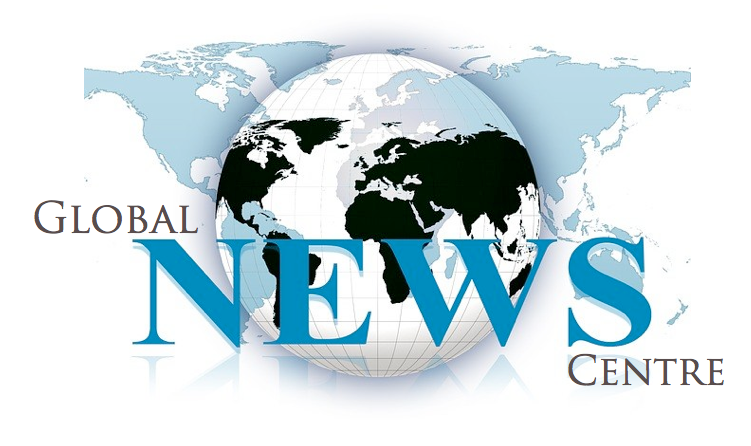 Is Oregon Prison Setting a Black Inmate Up for Murder?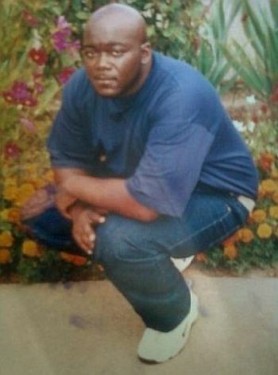 Oregon State Penitentiary transfers a known "enemy" inmate into a prison where a falsely convicted Black inmate is preparing for release. This fits a pattern where inmates are set up for murder by state officials well aware of the animosity between the inmates.

Tim King Global News Centre(SALEM)  Terrence Kimble was falsely convicted of Sex Abuse and sentenced to an unusually high number of years (19) for a crime he didn't commit. White inmates serve much shorter sentences for the same crime as shown in this report, titled, "White Men Can Dance" (www.salem-news.com/articles/april032012/terrence-kimble-tk.php)
Kimble's life inside of the Oregon State Penitentiary (OSP) and Snake River Correctional Institution (SRCI) has been threatened in the past by state officials, he says, and now that his is within weeks of his prison release, he learned that an inmate he had served with in the past, who had claimed he would kill Kimble some day, has recently been transferred into OSP and while the threatening prisoner remains in "the hole" so far, Kimble suspects he will be released and likely provided a weapon to take Kimble's life, as promised.
Officials in Oregon State penitentiary and the Oregon Department of Justice are well aware that Kimble is innocent, they fear the cost of a well-deserved false conviction lawsuit payoff as a reason to kill Kimble.
So, let it be known that members of the Salem community including myself are well aware of the planned attempt to take Kimble's life and we are publishing this article well ahead of time to insure that a state of Oregon "hit" on Terrence Kimble is anticipated and will be exposed by this article as it is published prior to any injury to Terrence Kimble.
People previously unexposed to the corruption of Oregon's state prisons are well within their rights to be shocked, I have been trying to get the information out as an Oregon journalist for years but my voice has been largely silenced since leaving "mainstream media" (KATU Channel 2 News). In spite of that, I have written a large number of articles about Kimble and they can be viewed at this link: http://salem-news.com/search/?cx=partner-pub-6195063521241979%3Ak2n0mfez32i&cof=FORID%3A9&ie=ISO-8859-1&q=Terrence+Kimble&sa=Search
If you watch the video at this link, (www.youtube.com/watch?v=vp74-VCk7Ng) you will know the whole story, the 13-year old "rape victim" had never engaged in sex, she was found to be "intact" by doctors in Eugene, Oregon. Even though she attempted to initially set Kimble up for rape because as her step dad, he was restricting her activities, she told doctors she had not been raped, she had no signs of trauma of any kind and yet that did not stop prosecutors from trying to essentially terminate Kimble's life.
In their laughable ignorance, the prosecutor alleged that there was a "single spermatozoa" found in the girl's exam. Sperm cells are discovered by the million, they are tiny, microscopic, never in history did a court case base a case around a "single sperm cell." Oregon is a sad and dismal state when it comes to justice, it is practically interbred.
Eugene, Oregon and Lane County, Oregon in particular, are extremely racist, historically. My  video above clearly recounts the racist conviction of Darryl "Sky" Walker who was falsely convicted in the death of a Portland judge's son, Ryan Joyce, in spite of the fact that his fatal blow was reportedly leveled by a White man named J.D. Beall.
The inmate that was recently transferred to OSP was brought there specifically to bring an end to Terrence Kimble, be it known that this crime is well envisioned by advocates of the falsely-convicted Terrence Kimble.
If Kimble is killed in the coming days it is a total set-up and my friends and I are going to hit the streets to protest this man's innocence before our illegal government has him killed.
Note: I became immersed in covering the corruption at the Oregon State Penitentiary because of the false conviction of inmate Frank Gable, in the 1989 Murder of Oregon Corrections Chief Michael Francke. It was announced in recent days that Gable was falsely convicted and that he will be either re-tried or released after his false conviction for murder three decades ago. Kimble's ordeal has involved several of the same parties representing the state of Oregon.
_________________________________________________________
Tim King: Global News Centre Editor and Writer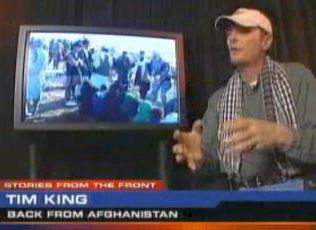 (Facebook.com/TimKing.Reporter)
With more than 25 years of experience on the west coast and worldwide as a television news producer, photojournalist, reporter and assignment editor, Tim King is GlobalNewsCentre.com's Executive News Editor. His background includes covering the war in Afghanistan in 2006 and 2007, and reporting from the Iraq war in 2008. Tim is a former U.S. Marine who follows stories of Marines and Marine Veterans.
Tim holds awards for reporting, photography, writing and editing from traditional mainstream news agencies like The Associated Press and Electronic Media Association; he also holds awards from the National Coalition of Motorcyclists, the Oregon Confederation of Motorcycle Clubs; and was presented with a 'Good Neighbor Award' for his reporting, by The Red Cross.
His years as a Human Rights reporter have taken on many dimensions;  Tim has rallied for a long list of cultures and populations and continues to every day, with a strong and direct concentration on the 2009 Genocide of Tamil Hindus and Christians in Sri Lanka. As a result of his long list of reports exposing war crimes against Tamil people, Tim was invited to be the keynote speaker at the FeTNA (Federation of Tamil Sangams of North America) Conference in Baltimore, in July 2012. This is the largest annual gathering of North American Tamils; Tim addressed more than 3000 people and was presented with a traditional Sri Lanka 'blessed garland' and a shawl as per the tradition and custom of Tamil Nadu.
Tim specializes in writing about political and military developments worldwide; and maintains that the label 'terrorist' is ill placed in many cases; specifically with the LTTE Tamil Tigers in Sri Lanka, where it was used as an excuse to slaughter people by the tens of thousands; and in Gaza, where a trapped population lives at the mercy of Israel's destructive military war crime grinder. At the center of all of this, Tim pays extremely close attention to the safety and welfare of journalists worldwide.