Tag Archives:
Obama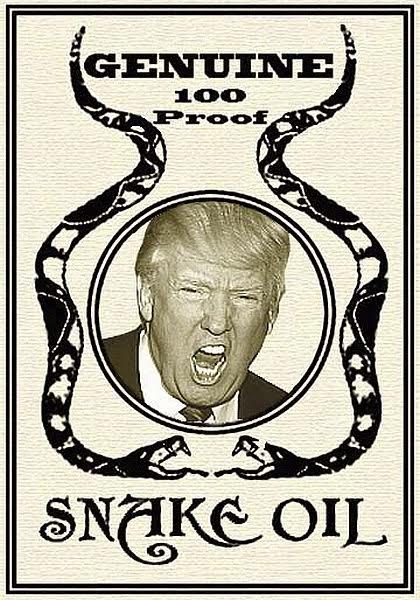 Unfortunately, the mistrust of science and critical thinking in this country is a growing problem.  Trump like a snake oil salesman knows this and panders to this mistrust.  If we are not careful, we will listen to what Trump says and forget to watch what he does.
Ralph E Stone GlobalNewsCentre.com
(SAN FRANCISCO)  Low Energy Jeb [Bush], Little Marco [Rubio], Lyin' Ted [Cruz] pathological Ben [Carson], and Crooked Hillary [Clinton] were all quite effective labels used by Donald Trump on his march to the White House. With the destruction of 16 primary challengers and a well-known political figure in his rear-view mirror, Trump has now zeroed in on his old opponent, the media. Why?  Because the media is out to get him.  Or maybe they are just fact checking.