Monthly Archives:
November 2018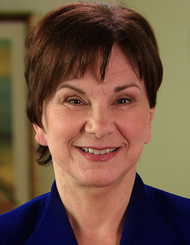 Janet Woodcock, MD is current FDA Director of the Center for Drug Evaluation and Research.  Maybe she can advise under her watch — during an opioid epidemic in the U.S., why she does not question the dangers of Sufentanil (Dsuvia) being released on the American people.
Marianne Skolek Perez, Investigative Reporter
(MYRTLE BEACH) In early 2005, I exposed Purdue Pharma, maker of OxyContin, for marketing a dangerous opioid called Palladone.  In July 2005, Palladone was removed from the market following an FDA request because of "safety concerns"  An FDA news release stated that "serious and potentially fatal adverse reactions could occur when Palladone (hydromorphone hydrochloride) extended release capsules were taken together with alcohol."  (See news release below).