Tag Archives:
Vietnam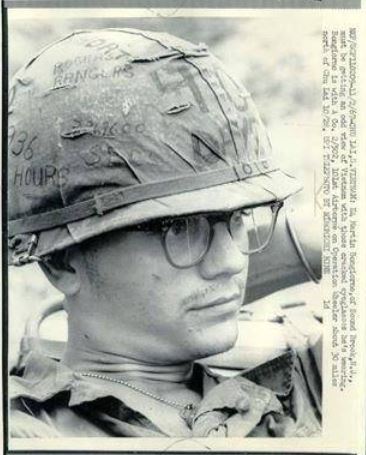 In recent years, Vietnam Veterans have been wearing hats with the words "I served in Vietnam" inscribed on them.  I make it a point to shake the hands of these vets who served in "America's Unpopular War." 
Marianne Skolek Global News Centre
(MYRTLE BEACH)   Growing up in a small town in New Jersey, I made friends with some people whose memories remain with me today.  One vivid memory was a boy named Martin and the years of a friendship we shared.  We weren't bad kids, but we sure did have great imaginations when we put our heads together.  One Halloween we were out after dark with some of our friends and Martin had this wonderful idea to take down a white picket fence in front of a house and lay it flat on the ground.  We succeeded in pulling the fence up just as a police car rounded the street corner.  Following Martin's lead, we all just fell to the ground along side the fence and we weren't caught.  It was never boring hanging out with Martin.