Monthly Archives:
August 2018
There is an attorney in N.J. I refer to as the "Lone Ranger" fighting the prescription opioid epidemic destroying lives in the tens of thousands by taking appropriate legal action.  His name is Richard (Rick) Hollawell (photo shown).  
Marianne Skolek Perez Global News Centre
(MYRTLE BEACH) Attorney Richard Hollawell has been seeking the very sought after 120 page report on Purdue Pharma, maker of OxyContin that caused the US Attorney's office in Abingdon, VA to charge the pharmaceutical company in 2007 with criminally marketing their killer drug.  Three executives from Purdue Pharma pleaded guilty in Federal Court to the charges, Michael Friedman, Howard Udell and Paul Goldenheim.  No prison time was imposed and business continued as usual for Purdue Pharma.  So much so that eleven years later their profits surpass $30 billion with death and addiction tolls in the tens of thousands.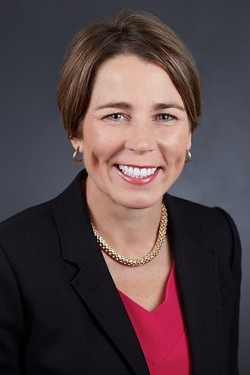 Recently AG Healey "took on" the maker of OxyContin, Purdue Pharma, but did she really?
Marianne Skolek-Perez Global News Centre
(MYRTLE BEACH) Massachusetts Attorney General (AG) Maura Healey filed a lawsuit against the multi-billion dollar pharmaceutical company, Purdue Pharma, maker of the highly addictive OxyContin.  The AG alleged that Purdue Pharma misled consumers about OxyContin's addiction and health risks in order to increase its profits.  She also named the Sackler family, owners of Purdue Pharma, as well as members of the pharmaceutical company's Board of Directors.  Interesting approach, but one that made me very curious.  So I will make some observations, ask some questions and maybe, I will receive some answers because some things do not quite sit well here,