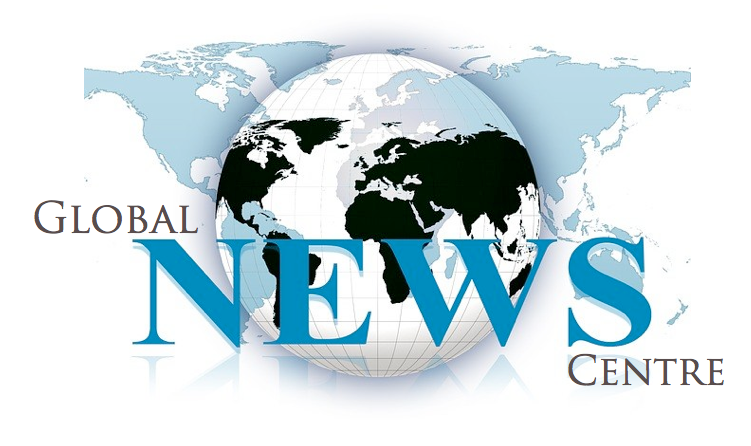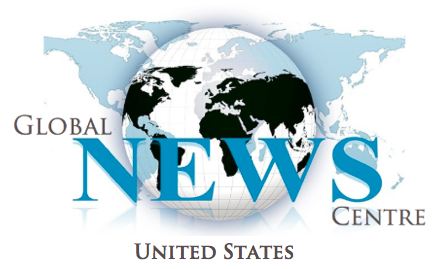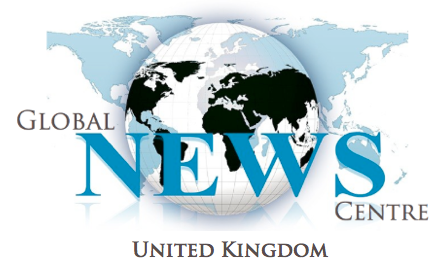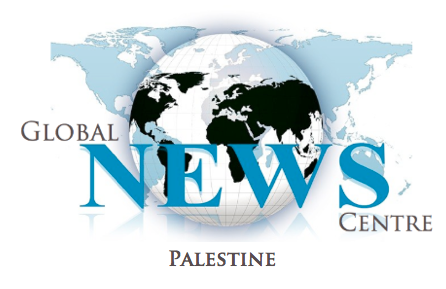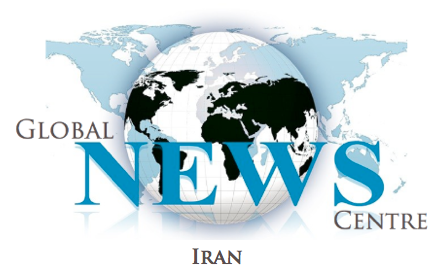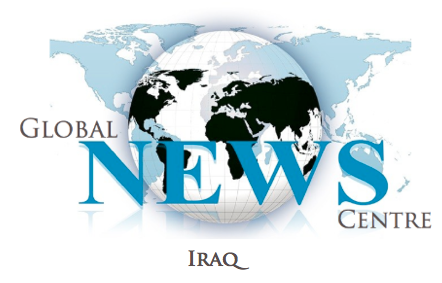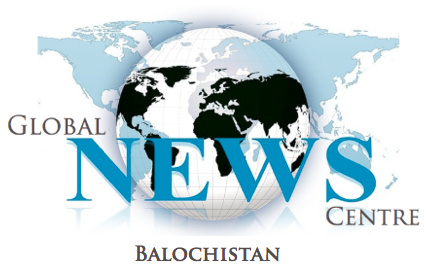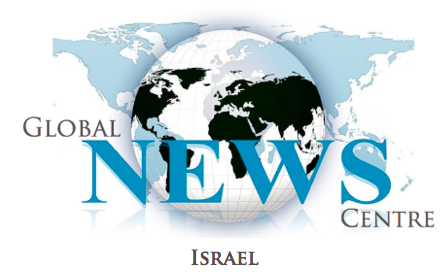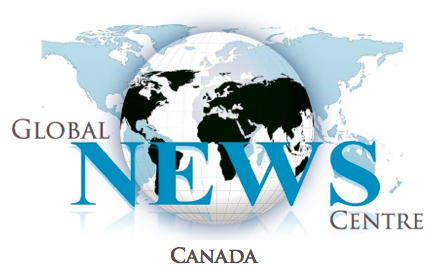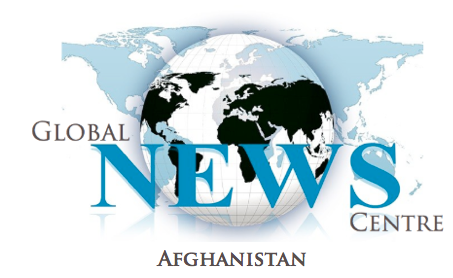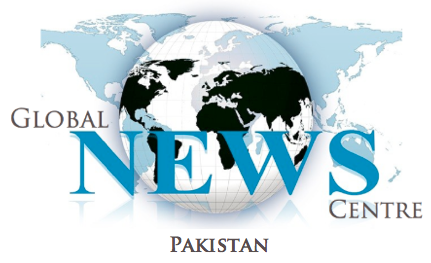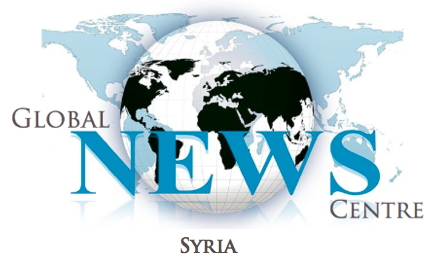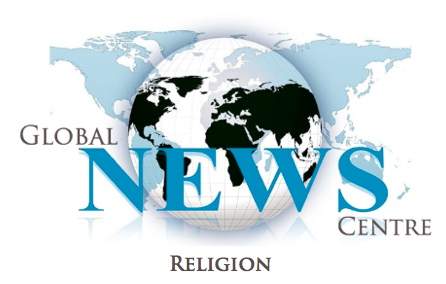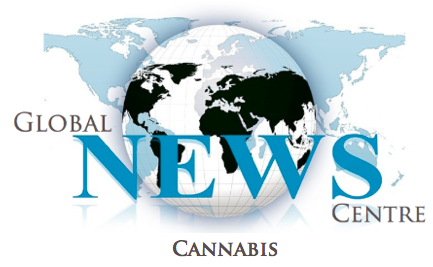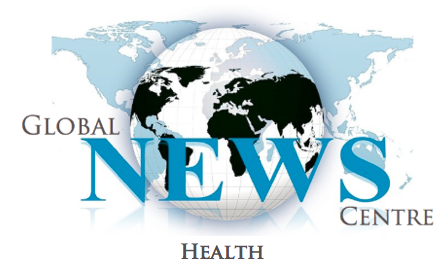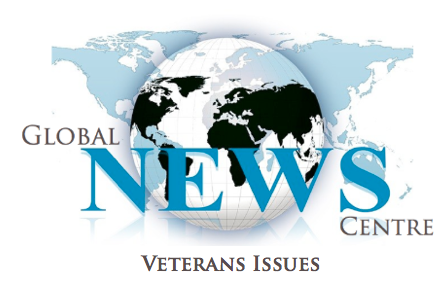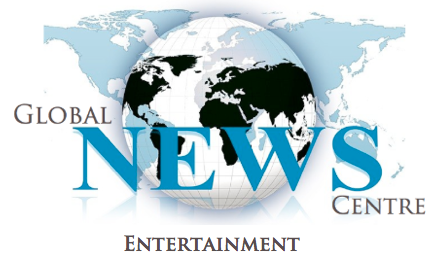 Where is the Outrage? FDA approves OxyContin for children and I warned you in 2009 and 2011!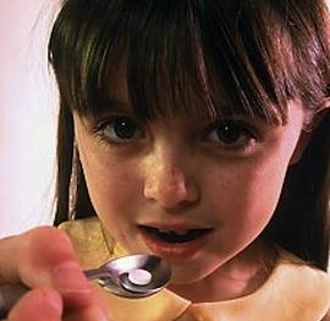 Have you seen the statistics in Florida of the deaths and addictions to controlled substances? 
Marianne Skolek Global News Centre
(MYRTLE BEACH)   In April 2011, I wrote an article for Salem-News.com (shown below in its entirety with comments from contributors to OxyContin being prescribed to children as guinea pigs).  Today, the FDA announced that Purdue Pharma, maker of OxyContin has been given the green light to prescribe the killer drug to children.  The news has caused a frenzy of outrage from organizations and individuals fighting the prescription opioid epidemic in the U.S. and Canada.  So how did this happen and what will the result of this FDA approval be in an out of control prescription opioid/heroin epidemic? Where is your outrage and what will you do about it?
Purdue Pharma is the master of what is called "off label marketing" which means the FDA has approved their killer drug to be used on children and they will — oh will they.  Physicians will be encouraged by paid Purdue Pharma physicians and pain societies to "safely" prescribe OxyContin for all levels of pain to children.  There will be an upsurge of children being prescribed OxyContin for anything as innate as tonsillitis and wisdom tooth extraction.  This off label marketing of OxyContin was used for adults and resulted in an out of control fire of deaths and addictions.  Now we can anticipate children will be the next victims.
Where is your outrage and what will you do about it?
Am I outraged?  Am I disgusted?  Do I feel as though I warned individuals and organizations four years ago — and before that in 2009 — that children were at risk to lose their lives to OxyContin?  Yes to all.  But where is your outrage and what will you do about it?
While rallies are held in front of the White House on weekends with bull horns and someone inside "the house" in all probability not "home", OxyContin will be prescribed to children.  While people march with posters of their deceased family members pictures on them, they will be labeled "grieving" family.  While people wear tee-shirts with syringes imprinted on them, the visual effect is drug addicts and junkies.  While the word "stigma" is being thrown around by organizations and people rallying, the very organized pain societies and paid physician spokespeople are using the word "stigma" for the poor pain patient who needs more and more opioids to treat their pain long-term.  While pain societies are dressing professionally and inside the Senate and Congress lobbying our elected officials to consider the poor pain patient, they are being heard and taken seriously — without bands playing and book signings.  Ask yourselves — has this prescription opioid epidemic leading to an out of control heroin epidemic worsened?  You bet it has.
Where is your outrage and what will you do about it?
In 2009, I discovered that Purdue Pharma was discretely marketing OxyContin for something they called "pregnancy pain" and pain in newborns and pediatric patients, I made a complaint to the FDA and they were made to stop the marketing.  I wrote an article about this for Salem-News.com.  Here is the link: 
http://www.salem-news.com/articles/july272009/oxycontin_ms_7-27-09.php
  How long do you think it will be before Purdue Pharma resurrects marketing for "pregnancy pain"? Where is your outrage and what will you do about it?
So unless individuals and organizations fighting this epidemic are ready to compete with the pain societies and their lobbying groups influencing our elected officials, the death toll will mount and mount — only the deaths will be young children. Where is your outrage and what will you do about it?
If I have angered anyone with my candor on this epidemic, I hope I did.  I warned you not once, but twice — in 2009 and 2011 that children and pregnant women were OxyContin's next victims — it has happened and I'm mad as hell because I was not taken seriously.  Now where is your outrage and what will you do about it?
Here is my article in Salem-News.com from 2011 in its entirety including comments from the daughter of the physician involved in the push for OxyContin being prescribed to children which was distressing in 2011 — but not distressing enough because no individuals or organizations protested to the FDA.  There is my outrage — where is yours and what will you do about it?  I am mad as hell and will not stay quiet!
Kids: the New Guinea Pigs for Oxycontin Maker Purdue Pharma
Marianne Skolek Salem-News.com
"The more we do to you, the less you seem to believe we are doing it." - Dr. Josef Mengele, Infamous Nazi Doctor
(MYRTLE BEACH, Calif.) - Purdue Pharma, maker of the criminally marketed drug, OxyContin is actively "recruiting" participants for clinical studies in the treatment of "moderate" to "severe" pain — in children ages 6 to 16!!!
Every state in the country - as well as Canada - is fighting an unwinnable war in addiction, death and abuse of OxyContin because of the criminal marketing by Purdue Pharma of this drug — as less likely to be addictive or abused. The company pleaded guilty to these charges in Federal Court and was sentenced and fined in 2007.
Is the FDA going to allow Purdue Pharma to further addict and kill our most vulnerable and defenseless — our children? Will members of Congress and the Senate step up and end this greed and madness perpetrated by an out of control private pharmaceutical company - Purdue Pharma?
The reference below in Purdue Pharma's recruitment for children indicates that "Patients must not require more than a 240-mg total daily dose of oxycodone HCI CR tablets." There would be no further requirement of a 240 mg total daily dose to a child — there would be no tomorrow for that child.
When the "Angel of Death", Dr. Josef Mengele visited his child "experiments" in death camps during the Holocaust, he introduced himself as "Uncle Mengele" — and offered them sweets. Some survivors remember that despite his grim acts, he was also called "Mengele the Protector."
So Deborah Steiner, MD, Purdue Pharma, when you recruit these children ages 6 to 16 — and give them the same fate that scores of victims have fallen prey to in every state in the country in death and addiction from OxyContin — should these same children call you — "Aunt Steiner" or "Steiner the Protector?"
Here is the recruitment filing Purdue Pharma is using to market for young children.Safety of Twice Daily Oxycodone Hydrochloride Controlled-release Tablets in Children With Moderate to Severe Malignant and/ or Nonmalignant Pain Requiring Opioids
  Eligibility
| | |
| --- | --- |
| Ages Eligible for Study: | 6 Years to 16 Years |
| Genders Eligible for Study: | Both |
| Accepts Healthy Volunteers: | No |
Criteria
Inclusion Criteria include:
Male and female patients aged 6 to 16 years, inclusive, who are expected to require ongoing around-the-clock opioid treatment equivalent to at least 20-mg daily dose of oxycodone for at least 2 weeks for management of moderate to severe (based on the investigator's judgment) malignant or nonmalignant pain.
Patients must be opioid tolerant, ie, have been treated with opioids for at least the 5 consecutive days prior to dosing and with at least 20 mg daily of oxycodone or the equivalent during at least the last 48 hours prior to the start of study drug dosing and have tolerated the therapy, as demonstrated at the start of study drug dosing.
Patients who are currently using transdermal fentanyl should have been on the patch for at least 3 days before removing the patch and oxycodone hydrochloride (HCl) controlled-release (CR) treatment can only be initiated at least 18 hours following the removal of the transdermal fentanyl patch.
Patients must not require more than a 240-mg total daily dose of oxycodone HCl CR tablets.
Patients must be willing and able to swallow the oxycodone HCl CR tablets whole.
Patients must not be currently on an investigational medication/therapy at the start of screening or during the study.
Exclusion Criteria include:
Female patients who are pregnant or lactating.
Patients who are allergic to oxycodone or have a history of allergies to other opioids (this criterion does not include patients who have experienced common opioid side effects [eg, nausea, constipation]).
Patients who have received epidural opioids < 2 hours prior to the first dose of study drug or who have received epidural morphine < 12 hours prior to the first dose of study drug.
Patients who are contraindicated for the use of opioids.
Patients who are contraindicated for blood sampling.
Patients who are currently being maintained on methadone for pain.
Patients who have any planned surgery during the course of the study, with the exception of the placement of central or peripheral venous access devices.
Patients who have had surgery within 120 hours prior to Day 1 (day of first dose of study drug).
Other protocol-specific inclusion/exclusion criteria may apply.
  Contacts and Locations
Please refer to this study by its ClinicalTrials.gov identifier: NCT01192295
Contacts
Locations
United States, Arizona
Maricopa Medical Center
Recruiting
Phoenix, Arizona, United States, 85008
Contact: David Rosenberg, MD
Principal Investigator: David Rosenberg, MD
United States, California
Loma Linda University Medical Center
Recruiting
Loma Linda, California, United States, 92354
Contact: Peter Przekop, MD
Principal Investigator: Peter Przekop, MD
LS Packard Children's Hospital
Recruiting
Palo Alto, California, United States, 94304
Contact: Elliot Krane, MD
Principal Investigator: Elliot Krane, MD
Bayview Research Group, LLC
Recruiting
Paramount, California, United States, 90723
Contact: Mohammad Riaz, MD
Principal Investigator: Mohammad Riaz, MD
United States, Colorado
The Children's Hospital
Recruiting
Aurora, Colorado, United States, 80045
Contact: Jeffrey Galinkin, MD
Principal Investigator: Jeffrey Galinkin, MD
United States, Pennsylvania
Penn State Hershey Children's Hospital
Recruiting
Hershey, Pennsylvania, United States, 17033
Contact: Andrew S. Freiberg, MD
Principal Investigator: Andrew S. Freiberg, MD
United States, Texas
Children's Medical Ctr of Dallas
Recruiting
Dallas, Texas, United States, 75235
Contact: Peter Szmuk, MD
Principal Investigator: Peter Szmuk, MD
Estonia
Tallinn Children's Hospital
Recruiting
Tallinn, Estonia, 13419
Contact: Kadri Saks, MD
Principal Investigator: Kadri Saks, MD
Tartu University Hospital
Recruiting
Tartu, Estonia, 51014
Contact: Karin Varik, MD, Ph.D.
Principal Investigator: Karin Varik, MD, Ph.D.
Sponsors and Collaborators
Purdue Pharma LP
  More Information
Additional Information:
Product Information
No publications provided
| | |
| --- | --- |
| Responsible Party: | Purdue Pharma LP ( Medical Monitor ) |
| ClinicalTrials.gov Identifier: | NCT01192295     History of Changes |
| Other Study ID Numbers: | OTR3001, 2010-020471-23 |
| Study First Received: | August 30, 2010 |
| Last Updated: | March 28, 2011 |
| Health Authority: | United States: Food and Drug Administration;   Estonia: State Agency of Medicines |
Keywords provided by Purdue Pharma LP:
Malignant pain
Nonmalignant pain
Pediatric
Opioid
Moderate to severe malignant or nonmalignant pain
Additional relevant MeSH terms:
Oxycodone
Analgesics, Opioid
Analgesics
Sensory System Agents
Peripheral Nervous System Agents
Physiological Effects of Drugs
Pharmacologic Actions
Central Nervous System Agents
Therapeutic Uses
Central Nervous System Depressants
Narcotics
ClinicalTrials.gov processed this record on April 14, 2011
All comments and messages are approved by people and self promotional links or unacceptable comments are denied.
---
Megan Steiner April 30, 2011 3:07 am (Pacific time)
Miss Skolek, my name is Megan Steiner. I am Deborah Steiner's daughter, the daughter of the woman you dare to compare to Mengele. I am also a chronically ill teenager - since the age of 12 I have suffered immensely due to a one in ten million condition, and "Aunt Steiner" has suffered by my side, watching her child misdiagnosed, mistreated, and literally screaming in pain more often than not. My mother has indeed been my "protector" - she worked in this field prior to my illness, and she did so and does so because she believes that no child should suffer. If it weren't for medications such as Oxycontin, which I have been prescribed in the past, though I am currently on another opiate, I would still be bedridden. Without my pain, I have been able to not only get out of bed, but to get into one of the top colleges in the country and battle my illness on my feet. Without people like my mother, who you have so cruelly demonized, children and teens like me could never live, not a real life. Addiction and dependency are real issues, of course, but does that mean that children in severe pain, those who truly need relief from the hell that is chronic pain, should be denied the possibility to escape the prisons that their bodies have become? Opiates were my last resort - nobody wanted to prescribe a child opiates - but they have given me a chance at a real life, one that I cherish. So while you so sarcastically and hatefully call my mother "Steiner the protector," I do view my mother as a true protector - she protects the hopes for a pain-free, or at least a less painful life for very sick children who so desperately need that hope whilst drowning in the depths of despair and hopelessness that come with a life-sentence of pain when that life has barely begun.
My mother is no Dr. Mengele, Miss Skolek. She is a doctor who believes in helping children, not tricking them. Many drugs can be abused, and many drug companies produce such drugs. I am sorry for your daughter's fate, but for every girl like your daughter, there is a girl like me. And as you fight for children like your daughter, protecting them from pharmaceutical companies, my mother stands by me and those like me every day, hoping to help build us a better, pain-free future.
Perhaps, Miss Skolek, when you next choose vilify some MD, you will take a moment to consider that, perhaps, behind that MD is a good person with a loving family.Sincerely,
Megan Steiner, or as I may now call myself, ["Steiner the Protector" of my mom"]
Editor: Right, well it is quite obvious that you would rally for this woman under any conditions because she is your MOM.  Funny that nobody else is put out by this, in fact it is quite the opposite.  People are grossed out and sickened by these money grubbing drug pushers who are all in it for the profits.  Hell, I'll bet you have some digs don't you?  Unlike all of  the kids resting six feet underground because of overdoses and issues related to good old Oxycontin and its contemporaries, your mom probably has a nice mansion for you to live and and what, the best schools?  There are methods at pain management but obviously you would only know about the ones that are drug induced.  I would like to know if you are even who you claim to be.  I am laughing, calling Marianne 'cruel' and claiming she 'demonizes' your mom, please… All of you on hard drugs, no matter what, these doctors are making you into addicts.  Medical marijuana is the unaddressed answer because the corporate cronies keep 'demonizing' that substance with a high level of inaccuracy.  Write a letter to the drug czar.  
---
curtis April 26, 2011 4:30 pm (Pacific time)
I am a former addict to oxycontin and if I only knew how badly it was gonna affect my life I never would have started to take it. I'm not trying to sound like a broken record but every addicted person,when really thinking about it, feels the same way. I was using 2000mg a day, which never got me high anymore and I lost everything I had dear to me including my wife and three kids. I can only say that starting children on this experiment is just asking for more people to become addicted and potentially being responsible for starting them on a path to addiction. So I think its wrong and parents shouldn't decide their fate,the children should make that decision when they become adults to make the choice for themselves.
---
G April 24, 2011 5:52 pm (Pacific time)
Kids dont deserve pain relief??
---
Sarah_H April 24, 2011 5:09 pm (Pacific time)
Why on earth would anyone allow or want to put their sick child on a trial of any drug that does not cure illness? unless the parents are junkies and are trying to get to the childs meds. back when i was a practicing addict (heroin) and was stupid enough to get on the methadone clinic- there were so many high school kids there on methadone due to addiction to Oxy. I guess their parents signed consent because they didnt know what else to do and the kids and clinic staff convinced the parents this was "treatment". most all of the kids i got to know from the clinic have all died from overdoses or are still on methadone (plus oxy, plus xanax, plus various patches). like any methadone clinic- there is a lot of buying/selling/using/trading that goes on in the parking lot- all these kids knew how to shoot Oxy. somethng an old timer like me didnt even know could be done. i sucked it up and went to rehab and have been 100% clean and sober for over 5 years. while it wasnt easy, it's much easier than staying on these drugs and it's much less painful than a funeral. this "study" sucks and will bring many new addicts into the world. it's hard to face the world when you've gotten used to the false feel good feeling of an opiate. but it can be done. it's just a million times harder than if you just left it alone to begin with.
__________________________________________________________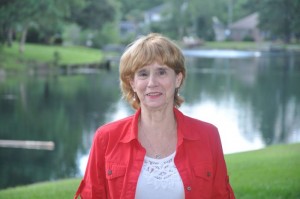 Global News Centre's Marianne Skolek, is an Investigative Reporter who focuses on the Prescription Opioid/Heroin Epidemic in the U.S. and Canada. In particular, Marianne has covered the criminal marketing of OxyContin going back to 1999 and continuing to the present.
In 2002, Marianne lost her daughter, Jill to prescribed OxyContin which her physician referred to as "mobility in a bottle." It was, in fact, death in a bottle. After doing extensive research on the maker of OxyContin, Purdue Pharma, Marianne began working with the Department of Justice in Virginia in their criminal investigation into Purdue Pharma and in July 2007 was asked by the U.S. Attorney John Brownlee prosecuting the case to testify against the three CEO's of Purdue Pharma, Michael Friedman, Paul Goldenheim, MD and Howard Udell, Chief Counsel. The CEO's pleaded guilty to misleading the medical profession about the dangers of OxyContin. Marianne also testified against Purdue Pharma at a Judiciary Hearing of the U.S. Senate in July 2007.
In addition, a dangerous and highly addictive opioid named Zohydro has been approved by the FDA against their Advisory Committee's advice and Marianne continues to alert Attorneys General, Senators and Congressmen as to the FDA's irresponsibility in the out of control prescription opioid/heroin epidemic killing and addicting in the tens of thousands each year. Zohydro has been referred to as "heroin in a capsule" and its lowest dosage (10mg) contains twice as much hydrocodone as found in a Vicodin pill. The highest single dose of Zohydro contains as much hydrocodone as 5 to 10 tablets of Vicodin or Lortab. Zohydro mixed with alcohol can be fatal and has no abuse deterrent built in which will make it easy to crush and deliver a fatal dose of the opioid.
Currently Marianne has been instrumental in calling for the termination of Margaret Hamburg, MD, Commissioner of the FDA as well as Bob A. Rappaport, MD and Douglas Throckmorton, MD for their lack of commitment to safeguarding the American public against the prescription opioid/heroin epidemic. Marianne's research, writing and contact with government agencies and attorneys has also exposed the heavily funded pain foundations set up by the pharmaceutical industry and their paid physician spokespersons who convinced the medical boards in 50 states and Canada that dangerous opioids such as OxyContin were less likely to be addictive. These physicians — in particular Scott Fishman, MD, J. David Haddox, DDS, MD, Perry Fine, MD, Lynn R. Webster, MD, Russell Portenoy, MD also downplayed the risks of addictive opioids in books as authors. These books are still available for sale and promoted to the medical profession.
Here are links to Marianne's involvement in exposing the national conspiracy of the prescription opioid/heroin epidemic, the FDA, the pharmaceutical industry, their pain foundations and paid physician spokespersons.
http://www.salem-news.com/by_author.php?reporter=Marianne%20Skolek
http://www.youtube.com/watch?v=tmPG1VjD61U&list=UUWoHUEr4ZAbQOfIqtOArjgg&index=6&feature=plcp
https://www.facebook.com/photo.php?v=855537227796352&set=vb.658186307531446&type=2&theater
- See more at: http://www.globalnewscentre.com/2014/06/06/no-accountability-in-the-opioidheroin-epidemic-results-in-dangerous-false-prophets/#sthash.mMTdZITB.dpuf
- See more at: http://www.globalnewscentre.com/2014/06/06/no-accountability-in-the-opioidheroin-epidemic-results-in-dangerous-false-prophets/#sthash.mMTdZITB.dpuf
- See more at: http://www.globalnewscentre.com/2014/06/06/no-accountability-in-the-opioidheroin-epidemic-results-in-dangerous-false-prophets/#sthash.mMTdZITB.dpuf
- See more at: http://www.globalnewscentre.com/2014/06/06/no-accountability-in-the-opioidheroin-epidemic-results-in-dangerous-false-prophets/#sthash.mMTdZITB.dpuf