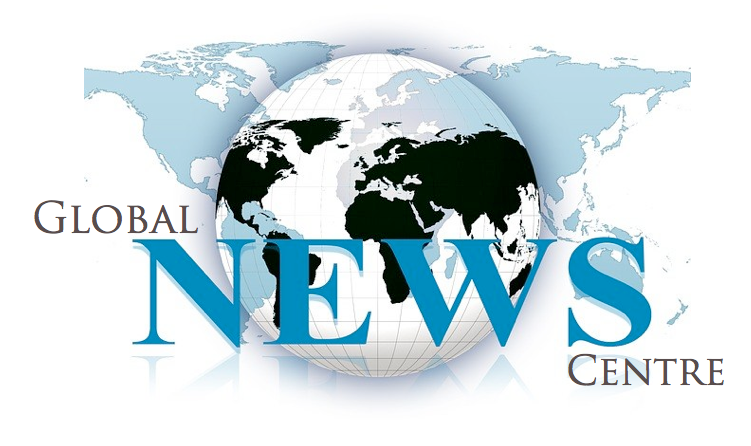 Gov. Christie's Opioid Commission and the Nation's Biggest Nightmare - J. David Haddox, MD, DDS
How many lives could have been saved?
Marianne Skolek-Perez Global News Centre
(MYRTLE BEACH)  This should scare anyone involved in the prescription opioid/heroin epidemic. J. David Haddox, MD, DDS is the "gate keeper" at Purdue Pharma and successfully downplayed the dangers of OxyContin in the late 1990's. Haddox "coined" a word "pseudo-addiction" without scientific data.  The definition of Haddox's word "pseudo-addiction" is A drug-seeking behavior that simulates true addiction, which occurs in patients with pain who are receiving inadequate pain medication. So Haddox's message to the medical profession was "more" is appropriate when treating patients with dangerous narcotics — and the medical profession bought it. In the meantime, Haddox's employer, Purdue Pharma made billions of dollars in the sale of their drug OxyContin — as lives were ended.
Because of his lies to the medical profession, we are experiencing a prescription opioid/heroin epidemic of unprecedented proportions — deaths in the tens of thousands. I have written extensively about Haddox for 15 years. (See links to my articles below).  Educate yourselves — this is not just the fox in the hen house.  Haddox is the boogeyman — and is now  a "contributor" to Governor Christie's opioid meetings.
VICE News published an article regarding Christie's opioid meeting and references Haddox's June 29, 2017 letter to Christie suggesting how "to fix the crisis."  This coming from the gate keeper at Purdue Pharma responsible for his lies to the medical profession is outrageous.  Here is a link to the VICE News article which contains Haddox's five page letter to Christie offering "his advice."
https://news.vice.com/story/how-oxycontins-maker-tried-to-influence-trumps-opioid-commission
Below is my testimony to the U.S. Senate in 2007 where I asked for an investigation into Haddox, his employer, Purdue Pharma and a past employee of the FDA named Curtis Wright, MD who approved OxyContin for the agency and shortly thereafter went to work for the maker of OxyContin.  Ask yourselves what would have happened if the Senate had launched an investigation after my 2007 testimony.  How many lives could have been saved?  Ask yourselves why the US Senate Finance Committee investigation into the prescription opioid epidemic launched in 2012 was sealed by US Senator Orrin Hatch (Utah) and never released.
Then ask US Senators Orrin Hatch, Joe Manchin and Charles Grassley how well hidden the skeletons are in their closets.
Testimony
United States Senate Committee on the Judiciary
Evaluating the Propriety and Adequacy of the OxyContin Criminal Settlement 
July 31, 2007
Marianne Skolek
My name is Marianne Skolek. I had a beautiful 29 year old daughter named Jill. She had the misfortune of being prescribed OxyContin in January 2002 and was killed on April 29, 2002. Jill left behind her son Brian who was 6 years old at the time of his mom's death. Brian is with me in the Senate today.
Why did a $9 billion privately held pharmaceutical corporation take the life of my precious daughter? My work against Purdue Pharma for the past 5 years initially focused on J. David Haddox, dentist turned psychiatrist and Senior Medical Director of Purdue Pharma. I also focused on Robin Hogen, former Public Relations spokesman for Purdue Pharma.
In 1996, the American Academy of Pain Medicine and the American Pain Society issued a set of guidelines for the use of opiates in the treatment of chronic pain. These guidelines are referred to as a "consensus statement." The statement leaning toward a more liberal use of opiates was adopted just as the marketing push for OxyContin began. This consensus statement was produced by a task force, which was headed by J. David Haddox, former president of the American Academy of Pain Medicine, who was senior medical advisor for Purdue Pharma – the maker of OxyContin. Haddox was quoted as saying that "the point was to gather consensus. If you are going to do this, this is how it should be done." There was question as to whether it was ethical for Haddox to be associated with a pharmaceutical manufacturer to guide the formation of a document that would play a key role in promoting the use of products made by the company – Purdue Pharma.
When OxyContin was introduced on the market, it was intended for the treatment of cancer patients and they were losing the patent on MS Contin. At one point, in the greed and sheer evil of Purdue Pharma, they intended to market OxyContin to OB/GYN patients. I flooded the country with emails and faxes to Attorney Generals and the media reporting that we had enough devastation in the country without addicting infants to OxyContin. This marketing ploy was terminated by Purdue Pharma.
Pain patients from various pain societies will speak of the merits of OxyContin and their quality of life being restored because of the drug. These pain societies throughout the country – are funded by Purdue Pharma. Let the pain patients not a part of any funded pain society of Purdue Pharma speak about the quality of life they have after becoming addicted to OxyContin – and when their physicians refuse to renew prescriptions for the drug – and they go on the street to buy the drug because they can't kick the habit of this less addictive drug. Ask the FDA and the DEA why OxyContin is in such plentiful supply on the streets all over the country.
Jill and thousands of victims of an out of control, greedy pharmaceutical company headed by three convicted criminals marketed OxyContin as less likely to be addictive and abused. There are assertions that the only victims in the criminal activities of Purdue Pharma were the physicians who were misled by Purdue Pharma's sales representatives. The physicians, who were used as pawns by Purdue Pharma, were not ingesting a powerful narcotic that was being marketed as less likely to be addictive or abused – the patients were ingesting OxyContin and were becoming addicted and dying. If patients aren't victims of Purdue Pharma's criminal activities, tell me what they should be called.
The addictions and loss of lives because of OxyContin continue to impact every state in the country every single day. The far reaching consequences of the criminal activity of Purdue Pharma did not end in 2001 or 2002 as they would like it to be believed – no one can turn the clock back. This has been allowed to become a national crisis because there was no conscience in the marketing of OxyContin – there was only greed.
We all hear on the news every day about individuals who work for government agencies or private industry who embezzle funds. Purdue Pharma has been found criminally responsible for marketing OxyContin which resulted in death and addiction. Is it justice to have these convicted criminals – these monsters – fined an amount of money that is very well afforded by them, or will the Senate send a message that because of the magnitude of the crime committed, they deserve to be further investigated by the Senate.
Anything that is imposed against these convicted criminals will not give us back Jill, but I will guarantee that Purdue Pharma will never forget the name Jill Skolek. When I began my work at exposing these three convicted criminals and Haddox and Hogen, I told Hogen that you messed with the wrong mother – and they did because my work is not over.
I want to know why the FDA allowed OxyContin to cause such destruction to the lives of scores of innocent victims. I want to know why 12 warning letters were sent by the FDA to Purdue Pharma about their marketing of OxyContin and to this day, they are not required to put "highly addictive" or "addictive" on the label of the drug. I want to know why the FDA deleted without reading so many of my emails about the marketing of OxyContin until this last month. I want to know why Curtis Wright while employed by the FDA played an intricate part in the approval of OxyContin and then was hired by Purdue Pharma. I want to know why Attorney General Blumenthal of Connecticut's Citizen Petition which requests strengthened warnings for OxyContin as a result of information they uncovered in their investigation against Purdue Pharma has been sitting at the FDA – without any action – since January 2004. I want to know how Rudy Guliani could be the "big star" hired by Purdue Pharma to play down the abuse and diversion of OxyContin and also get paid by the DEA for work performed for them. I want to know why the Sackler family has not been held accountable for their involvement with Purdue Pharma and the mass marketing of OxyContin.
Eventually Purdue Pharma will introduce another blockbuster drug similar to OxyContin and as they did with another devastating drug called Palladone. Palladone was removed from the market after a couple of months. I like to think that my faxes and emails all over the country played an intricate part in having it removed. My advice to Purdue Pharma is when you are ready to introduce another drug such as OxyContin or Palladone, look behind you, because I will be right there.
I will be working at having Howard Udell disbarred for his criminal activities and Paul Goldenheim's medical license revoked for what amounts to white collar drug trafficking. I will be actively working at Friedman, Udell and Goldenheim never being able to work in the pharmaceutical industry again because they are convicted criminals who criminally marketed OxyContin. I will accomplish this – hopefully with the help of Attorney General Blumenthal — do not doubt me at not being successful at achieving this.
Her name was Jill Carol Skolek. She did not deserve to be prescribed OxyContin and die because of the criminal activities of individuals of Purdue Pharma . Please give my family justice and investigate the criminal activity of Purdue Pharma .
Thank you Senators for giving me the opportunity to speak for thousands of victims of an outof control pharmaceutical corporation.
 Links to some of my writings about the illustrious Dr. Haddox are provided here -
Next article - Drug Policy Alliance, Partnership for a Drug Free Kids and Facing Addiction - an eye-opening expose.
---
__________________________________________________________________________________________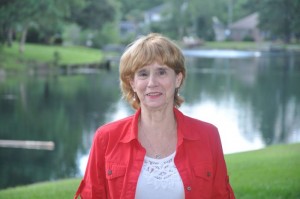 Global News Centre's Marianne Skolek, is an Investigative Reporter who focuses on the Prescription Opioid/Heroin Epidemic in the U.S. and Canada. In particular, Marianne has covered the criminal marketing of OxyContin going back to 1999 and continuing to the present.
In 2002, Marianne lost her daughter, Jill to prescribed OxyContin which her physician referred to as "mobility in a bottle." It was, in fact, death in a bottle. After doing extensive research on the maker of OxyContin, Purdue Pharma, Marianne began working with the Department of Justice in Virginia in their criminal investigation into Purdue Pharma and in July 2007 was asked by the U.S. Attorney John Brownlee prosecuting the case to testify against the three CEO's of Purdue Pharma, Michael Friedman, Paul Goldenheim, MD and Howard Udell, Chief Counsel. The CEO's pleaded guilty to misleading the medical profession about the dangers of OxyContin. Marianne also testified against Purdue Pharma at a Judiciary Hearing of the U.S. Senate in July 2007.
In addition, a dangerous and highly addictive opioid named Zohydro has been approved by the FDA against their Advisory Committee's advice and Marianne continues to alert Attorneys General, Senators and Congressmen as to the FDA's irresponsibility in the out of control prescription opioid/heroin epidemic killing and addicting in the tens of thousands each year. Zohydro has been referred to as "heroin in a capsule" and its lowest dosage (10mg) contains twice as much hydrocodone as found in a Vicodin pill. The highest single dose of Zohydro contains as much hydrocodone as 5 to 10 tablets of Vicodin or Lortab. Zohydro mixed with alcohol can be fatal and has no abuse deterrent built in which will make it easy to crush and deliver a fatal dose of the opioid.
Currently Marianne has been instrumental in calling for the termination of Margaret Hamburg, MD, Commissioner of the FDA as well as Bob A. Rappaport, MD and Douglas Throckmorton, MD for their lack of commitment to safeguarding the American public against the prescription opioid/heroin epidemic. Marianne's research, writing and contact with government agencies and attorneys has also exposed the heavily funded pain foundations set up by the pharmaceutical industry and their paid physician spokespersons who convinced the medical boards in 50 states and Canada that dangerous opioids such as OxyContin were less likely to be addictive. These physicians — in particular Scott Fishman, MD, J. David Haddox, DDS, MD, Perry Fine, MD, Lynn R. Webster, MD, Russell Portenoy, MD also downplayed the risks of addictive opioids in books as authors. These books are still available for sale and promoted to the medical profession.
Here are links to Marianne's involvement in exposing the national conspiracy of the prescription opioid/heroin epidemic, the FDA, the pharmaceutical industry, their pain foundations and paid physician spokespersons.
http://www.salem-news.com/by_author.php?reporter=Marianne%20Skolek
http://www.youtube.com/watch?v=tmPG1VjD61U&list=UUWoHUEr4ZAbQOfIqtOArjgg&index=6&feature=plcp
https://www.facebook.com/photo.php?v=855537227796352&set=vb.658186307531446&type=2&theater