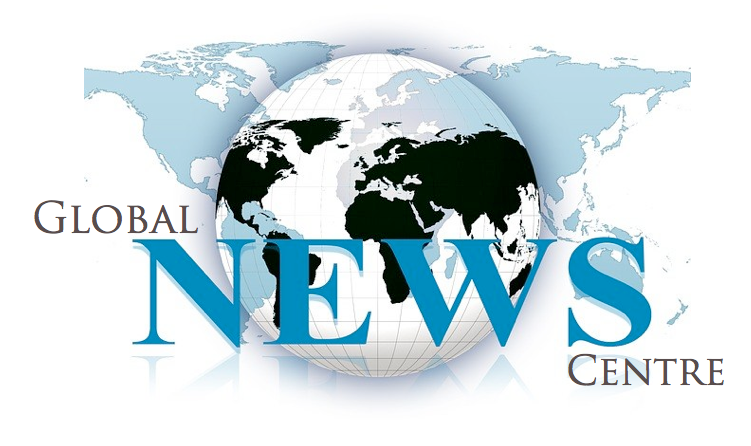 Why Tom Marino won't be confirmed as Drug Czar by the U.S. Senate
Marino's support of Trump in 2016 presidential election may have played into his appointment by the President as Drug Czar
Marianne Skolek-Perez Global News Centre
(MYRTLE BEACH) President Trump announced that he was nominating Rep. Tom Marino (R) of Pennsylvania to head the Office of National Drug Control Policy for the second time. Marino had cited personal reasons for turning down the prestigious position several months ago. His personal reasons "resolved" themselves and Marino was appointed for a second time by Trump. That appointment is now in the U.S. Senate for confirmation.
Since every state in the country is immersed in an epidemic of prescription opioid/heroin addiction and death, a "drug czar" has his work cut out for him. Previous drug czars were attentive to media blitzes, rallies and task force meetings as the numbers of people suffering in the epidemic skyrocketed. Which brings us back to Marino and why he will not be confirmed by the U.S. Senate as drug czar.
Marino and Congresswoman Marsha Blackburn, TN introduced Bill HR 4709 "Ensuring Patient Access and Effective Drug Enforcement Act of 2014″. There was a provision that Marino wanted in the bill to make sure that "law-abiding pharmacists aren't swept up in efforts to bust the pill mills that sometimes consist of licensed pharmacies and doctors' offices selling prescription painkillers illegally." It had been interpreted as a means to "tie the hands of the Drug Enforcement Agency (DEA)." If a pharmacy made a serious mistake with an opioid prescription, the offending pharmacy would not be sanctioned by the DEA. Rather it would only have to provide a remedy to the mistake in writing.
When my articles regarding Tom Marino were published in "Global News Centre" and "Salem-News.com," a congressional aide/press secretary to Marino advised that he was going to "use congressional resources" to investigate not only me, but my newspaper editors. Unfortunately Congressman Marino did not explain the meaning of "abuse of power" to his congressional aide/press secretary. The facts in my article were researched and were accurate.
Also accurate were the facts that in 2011, Congressman Marino introduced a bill that would exempt particular pharmacies from anti-trust laws. Five weeks later, the National Community Pharmacists Association NCPA, (a powerful pharmaceutical association) and ten of its member corporations began contributing a total of $47,500 to Marino's campaign committee. A majority (56%) of Marino's contributions can be tied to groups that either benefit directly from legislation the Congressman has authored or that regularly lobby on issues that come before the subcommittees Marino sits on.
In 2007, Congressman Marino resigned from his position as a U.S. Attorney in Pennsylvania after a Department of Justice investigation was launched against him for giving a reference to a convicted felon to operate slot machines. Marino claimed he had written permission from the Justice Department to issue the reference — the Justice Department confirmed Marino was being less than truthful. Marino resigned as U.S. Attorney and the internal probe against him was dropped by the Justice Department. He then took a position with the convicted felon earning $250,000 a year — until he was elected to Congress.
The U.S. Senate will not confirm Marino as drug czar as he thumbs his nose at the DEA and the addiction and death statistics spiral out of control throughout the country.
The U.S. Senate would be better served in saving the lives of individuals to this horrific epidemic in determining why the U.S. Senate Finance Committee investigation into the prescription opioid epidemic launched in 2012 was completed and sealed by U.S. Senator Orrin Hatch of Utah.
Let's start treating a true health crisis in this country seriously. Enough of the political favors, media ops, task force meetings and profiteers feeding off the pharmaceutical industry. We are losing a generation of our children. Where is the outrage?
---
__________________________________________________________________________________________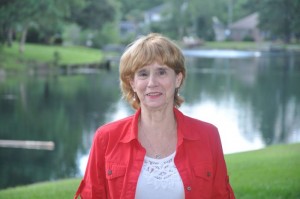 Global News Centre's Marianne Skolek, is an Investigative Reporter who focuses on the Prescription Opioid/Heroin Epidemic in the U.S. and Canada. In particular, Marianne has covered the criminal marketing of OxyContin going back to 1999 and continuing to the present.
In 2002, Marianne lost her daughter, Jill to prescribed OxyContin which her physician referred to as "mobility in a bottle." It was, in fact, death in a bottle. After doing extensive research on the maker of OxyContin, Purdue Pharma, Marianne began working with the Department of Justice in Virginia in their criminal investigation into Purdue Pharma and in July 2007 was asked by the U.S. Attorney John Brownlee prosecuting the case to testify against the three CEO's of Purdue Pharma, Michael Friedman, Paul Goldenheim, MD and Howard Udell, Chief Counsel. The CEO's pleaded guilty to misleading the medical profession about the dangers of OxyContin. Marianne also testified against Purdue Pharma at a Judiciary Hearing of the U.S. Senate in July 2007.
In addition, a dangerous and highly addictive opioid named Zohydro has been approved by the FDA against their Advisory Committee's advice and Marianne continues to alert Attorneys General, Senators and Congressmen as to the FDA's irresponsibility in the out of control prescription opioid/heroin epidemic killing and addicting in the tens of thousands each year. Zohydro has been referred to as "heroin in a capsule" and its lowest dosage (10mg) contains twice as much hydrocodone as found in a Vicodin pill. The highest single dose of Zohydro contains as much hydrocodone as 5 to 10 tablets of Vicodin or Lortab. Zohydro mixed with alcohol can be fatal and has no abuse deterrent built in which will make it easy to crush and deliver a fatal dose of the opioid.
Currently Marianne has been instrumental in calling for the termination of Margaret Hamburg, MD, Commissioner of the FDA as well as Bob A. Rappaport, MD and Douglas Throckmorton, MD for their lack of commitment to safeguarding the American public against the prescription opioid/heroin epidemic. Marianne's research, writing and contact with government agencies and attorneys has also exposed the heavily funded pain foundations set up by the pharmaceutical industry and their paid physician spokespersons who convinced the medical boards in 50 states and Canada that dangerous opioids such as OxyContin were less likely to be addictive. These physicians — in particular Scott Fishman, MD, J. David Haddox, DDS, MD, Perry Fine, MD, Lynn R. Webster, MD, Russell Portenoy, MD also downplayed the risks of addictive opioids in books as authors. These books are still available for sale and promoted to the medical profession.
Here are links to Marianne's involvement in exposing the national conspiracy of the prescription opioid/heroin epidemic, the FDA, the pharmaceutical industry, their pain foundations and paid physician spokespersons.
http://www.salem-news.com/by_author.php?reporter=Marianne%20Skolek
http://www.youtube.com/watch?v=tmPG1VjD61U&list=UUWoHUEr4ZAbQOfIqtOArjgg&index=6&feature=plcp
https://www.facebook.com/photo.php?v=855537227796352&set=vb.658186307531446&type=2&theater
Save