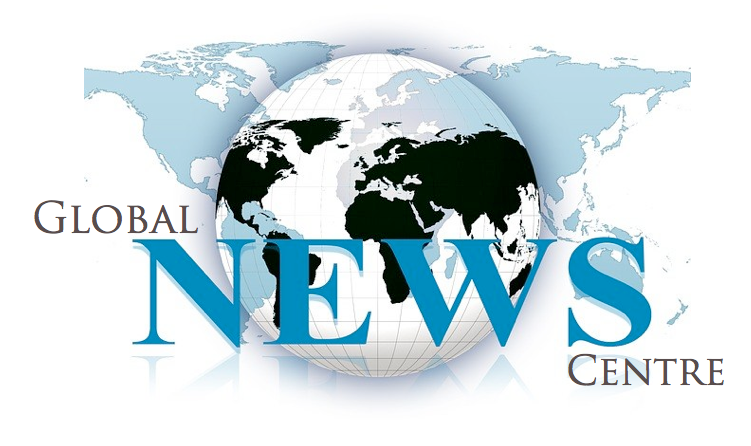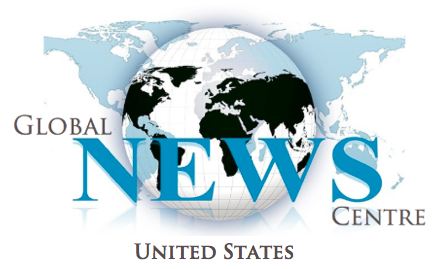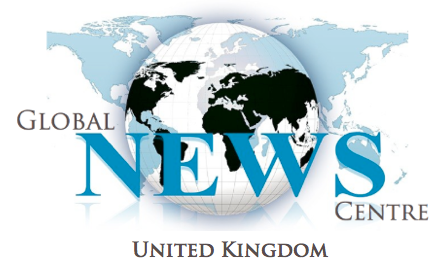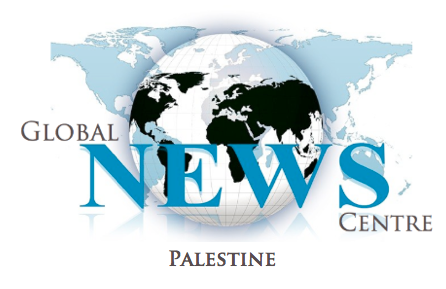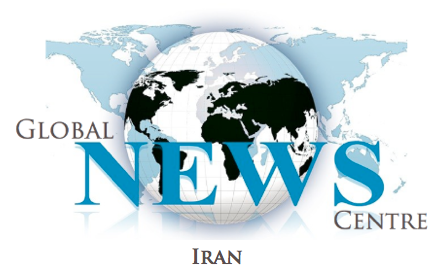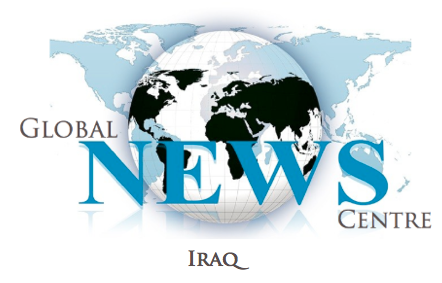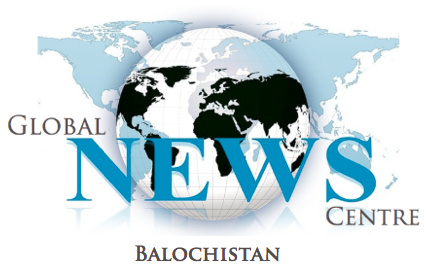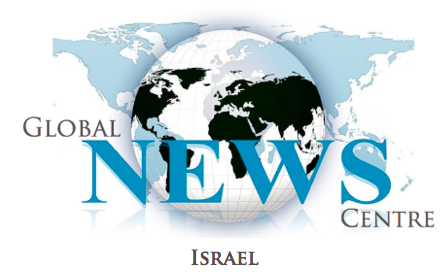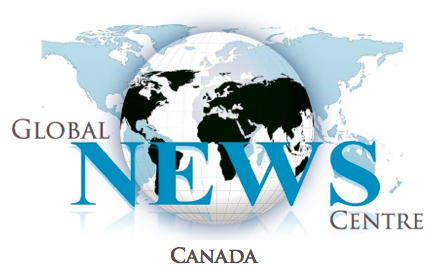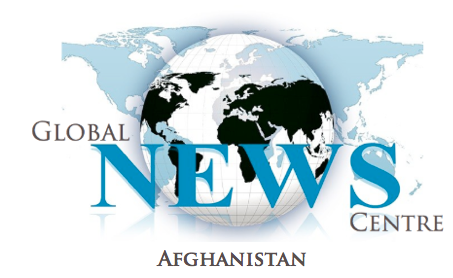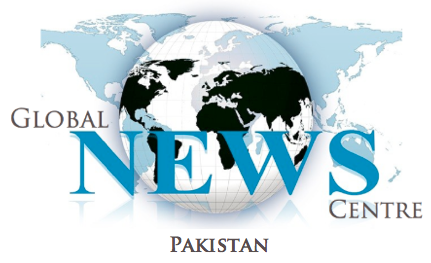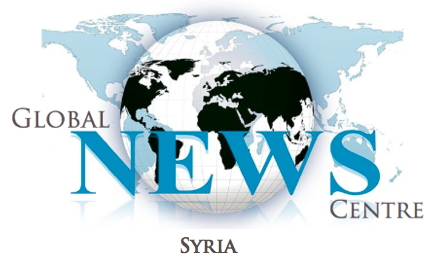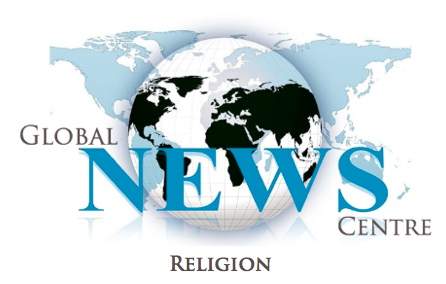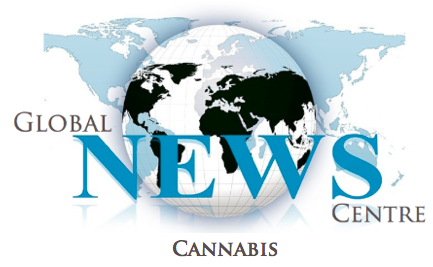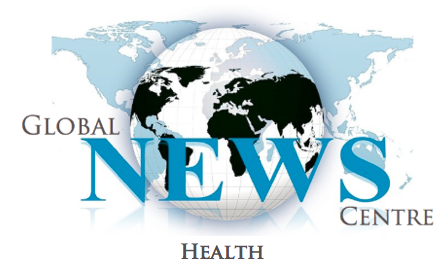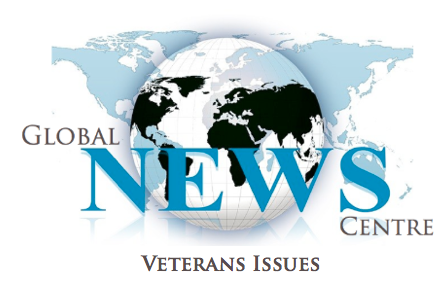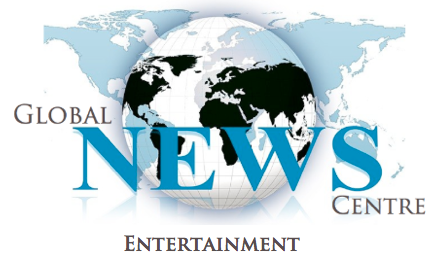 Why Prescription Opioids/Heroin death and addiction still rages in U.S. and Canada
And are our veterans in V.A. hospitals going to be made guinea pigs by a wolf dressed as a physician in a white lab coat? You decide.
Marianne Skolek Global News Centre
(MYRTLE BEACH)  Anyone dealing with the death or addiction of a loved one to prescription opioids - some leading to heroin - have heard comments made leading to the stigma of addiction.  "If only your child had played sports in high school.  They wouldn't have become addicted to prescription drugs."  In many cases that child did play sports and had an injury which was treated by a physician with prescription opioids.  "If only your family member had been shown more love, they wouldn't be battling addiction — or you wouldn't be battling grief."  All the love in the world and all the activity to be filled in a day does not guarantee addiction will not come through your front door.  Don't beat yourself up.  Beat up those responsible for this epidemic — and those ignoring this epidemic.
This national health crisis of prescription opioids was very calculated and thought out and reaped billions of dollars to those with no conscience and truly evil, i.e. the FDA approving more and more opioids under the guise of pain patients being undertreated as well as the pharmaceutical industry profiting from the marketing of opioids in partnership with the FDA.
I have had 13 years of watching an out of control prescription opioid health crisis continue to be a runaway train of addiction and death.  Why isn't the word "accountability"  used and why are demands for answers being stalled.  Here are questions and facts I would like you to consider as you live the nightmare of prescription opioid/heroin addiction with family members.
In 2007 the maker of OxyContin, Purdue Pharma pleaded guilty in Federal Court to misleading physicians and patients about the addictive qualities and dangers of their blockbuster drug, OxyContin.  As I sat in the courtroom and saw the three CEO's, Michael Friedman, Paul Goldenheim, MD and Howard Udell walk into the courtroom and take their seats at the defendant table surrounded by the best attorneys in the country, I remember thinking "finally justice."  They pleaded guilty to the charges and were fined and sentenced to community hours in a drug rehabilitation facility.  Sitting in the courtroom staring into the faces of true evil in these men, I realized it was far from over.  They were accustomed to making billions of dollars in peddling their dangerous drug with lies and would not be willing to give that up.  My thought immediately was "they are going to re-invent themselves."  And they did not disappoint me — they did re-invent themselves  — but far more evil.
Through what Purdue Pharma called "pain foundations", they paid physicians such as Lynn R. Webster, MD, Perry Fine, MD and Scott M. Fishman, MD to speak at their pain conventions about the need for opioid treatment for long term chronic pain.  Were there studies to back up opioids prescribed for long term chronic pain?  No there were not.  But there was pharma money to be made as medical spokespersons convinced naïve medical professionals that the risk of addiction to opioids was low — and these paid spokespersons and Purdue Pharma reaped profits in the billions of dollars.
Lynn R. Webster, MD wrote a book entitled "A Guide for Practitioners - Avoiding Opioid Abuse While Managing Pain".  One of the comments Webster makes in his book is "About 1% of the general U.S. population demonstrates addiction to opioids."  Dr. Webster's pain clinic in Salt Lake City, Utah had been raided by the DEA.  There were 20 plus deaths at his clinic that he attributed to "suicide".  Webster no longer runs his pain clinic.  He became toxic with the medical profession and moved on to also "re-invent" himself as the self-proclaimed "pain guru".
Webster was recently interviewed and was asked —
What are the dangers on long-term opioid use?  (Here is a telling comment made by Webster in the interview):
Webster: "Dangers" implies serious adverse outcomes like addiction or overdose death rather than a common side effect like constipation or sexual dysfunction.
Webster also was quoted as saying that drug addicted mothers deliver "drug dependent babies" not "drug addicted babies."
And these "highlights" from Webster's "blog" — along with the Department of Veterans Affairs logo at the top of his blog:
VA Announcement a New Front in Fight Against Chronic Pain Among Veterans
"Images of happy reunions, embraces with family members and young parents seeing their infant sons and daughters for the first time have followed the more than 10,000 veterans settling in to civilian life having returned from service in Afghanistan. These images however belie the fact that many combat veterans will return to civilian life plagued with chronic pain. Thankfully, a recent announcement by the VA represents one of the best signs of hope in the battle against chronic pain among veterans.
The announcement of a massive research project that may have far-reaching health implications couldn't come sooner. The U.S. Veterans Administration is partnering with the National Institutes of Health to begin a five-year, $21.7 million initiative to study the effectiveness of alternative treatment to chronic pain without worsening the opioid abuse problem. As reported on the Pain Medicine News website, the undertaking includes 13 separate research projects. Modalities to be studied will include, but are not limited to, psychotherapy, biofeedback, mindfulness meditation and self-hypnosis."
Here's a bulletin for Dr. Webster — there is no money to be made endorsing psychotherapy, biofeedback and mindfulness meditation — but there sure is money to be made if you become a consultant for the Veterans Administration hospitals treating veterans and continue to be pharma's "poster physician" pushing addictive and dangerous opioids. Am I concerned with the possibility of you inside the doors of V.A. hospitals?  You bet I am.
Perry Fine, MD testified for the defense in the Anna Nicole Smith trial investigating her death.  Fine testified that Smith taking 1,500 opioids a month did not classify her as an addict — she functioned every day.
Scott M. Fishman, MD wrote a book entitled "Responsible Opioid Prescribing - A Physician's Guide" funded by the maker of OxyContin.  The book was sent to all State Medical Boards throughout the country - as well as Canada - and physicians were encouraged to read it — the prescribing of opioids was encouraged and the risk of addiction downplayed throughout the book.  Now the book is a required read for physicians losing their medical licenses and renewing their medical licenses in every state in the country.
In 2012 the U.S. Senate announced an investigation into pharmaceutical companies including the maker of OxyContin, their financed pain foundations, the physicians named above and the book Fishman wrote that has already accomplished its intent — to distort the dangers of opioids to the medical profession.  One of the most successful pain foundations called The American Pain Foundation (APF) closed its doors the day after the Senate announced their investigation.  The APF was named in the U.S. Senate investigation.  As of today, the Senate has not held anyone accountable for the devastation in the loss of life to prescription opioids now leading to an upsurge in the use of heroin.
Why is the U.S. Senate not furious that we are losing family members by the tens of thousands to addiction and death to prescription opioids — many young people.  Where is the accountability from the U.S. Senate as they sit back with their eyes wide shut.
Several weeks ago, I wrote about a pain foundation called the U.S. Pain Foundation and a head of the Foundation who testified in front of the Senate laying on a yoga mat claiming she was a pain patient of 19 years and advocated for the pain patient.  She seems to have no problem flying all over the country speaking for the pharmaceutical industry.  Here is a link to my article about the U.S. Pain Foundation http://www.globalnewscentre.com/why-does-u-s-senate-allow-antics-during-hearings-with-total-disregard-for-the-prescription-opioidheroin-epidemic/#sthash.0g8sc9dY.dpbs.
Recently U.S. Pain Foundation "ambassadors" were embraced into the U.S. Senate by Senator Michael Bennett from Colorado since 2009 and now a Senior Senator.  One of Bennett's campaign contributors was Jonathan Sackler, Director of Purdue Pharma, maker of OxyContin whose family founded Purdue Pharma.
U.S. Senator Jeff Flake from Arizona since 2012 also embraced the U.S. Pain Foundation ambassadors into the U.S. Senate.  Flake also received campaign contributions from Jonathan Sackler.  Enclosed with this article is a photo of Senators Bennett and Flake posing with women representing the U.S. Pain Foundation — some in their nightlife walking attire.
On May 14 to the 16th, the 34th Annual American Pain Society Meeting will be held in Palm Springs, California.  Bob A. Rappaport, MD, former head of the FDA pain medicine division until his recent retirement will be rewarded for his work on approving pain medication.  Why would an employee of an agency set up to safeguard the American people be rewarded by a pain society under U.S. Senate investigation?
Scott M. Fishman, MD is also being rewarded by the American Pain Society at this same meeting for his "contribution" to the opioid epidemic in the U.S. and Canada.
So I ask you — where is the outrage?  Families are turning to groups and organizations forming with less than honest credentials in desperation to help their family members dealing with addiction — and hopefully prevent a funeral.
One of the organizations called CRAFT (Community Reinforcement and Family Training) is sponsored by Partnership for a Drug Free America — financed by Purdue Pharma, maker of OxyContin.  Maybe the organization should be called GRAFT rather than CRAFT.  I have been told that Partnership is charging families for kits to implement CRAFT.  Just the thought that Partnership, who is in bed with Purdue Pharma, would be taking advantage of desperate family members by offering any program supported by the pharmaceutical company is criminal.
Am I disgusted?  You bet I am.   I have had enough — have you?
LP - You were right.  Goes well with waffles and spaghetti-o's — this side of Conway.  Love you
__________________________________________________________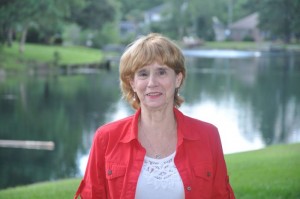 Global News Centre's Marianne Skolek, is an Investigative Reporter who focuses on the Prescription Opioid/Heroin Epidemic in the U.S. and Canada. In particular, Marianne has covered the criminal marketing of OxyContin going back to 1999 and continuing to the present.
In 2002, Marianne lost her daughter, Jill to prescribed OxyContin which her physician referred to as "mobility in a bottle." It was, in fact, death in a bottle. After doing extensive research on the maker of OxyContin, Purdue Pharma, Marianne began working with the Department of Justice in Virginia in their criminal investigation into Purdue Pharma and in July 2007 was asked by the U.S. Attorney John Brownlee prosecuting the case to testify against the three CEO's of Purdue Pharma, Michael Friedman, Paul Goldenheim, MD and Howard Udell, Chief Counsel. The CEO's pleaded guilty to misleading the medical profession about the dangers of OxyContin. Marianne also testified against Purdue Pharma at a Judiciary Hearing of the U.S. Senate in July 2007.
In addition, a dangerous and highly addictive opioid named Zohydro has been approved by the FDA against their Advisory Committee's advice and Marianne continues to alert Attorneys General, Senators and Congressmen as to the FDA's irresponsibility in the out of control prescription opioid/heroin epidemic killing and addicting in the tens of thousands each year. Zohydro has been referred to as "heroin in a capsule" and its lowest dosage (10mg) contains twice as much hydrocodone as found in a Vicodin pill. The highest single dose of Zohydro contains as much hydrocodone as 5 to 10 tablets of Vicodin or Lortab. Zohydro mixed with alcohol can be fatal and has no abuse deterrent built in which will make it easy to crush and deliver a fatal dose of the opioid.
Currently Marianne has been instrumental in calling for the termination of Margaret Hamburg, MD, Commissioner of the FDA as well as Bob A. Rappaport, MD and Douglas Throckmorton, MD for their lack of commitment to safeguarding the American public against the prescription opioid/heroin epidemic. Marianne's research, writing and contact with government agencies and attorneys has also exposed the heavily funded pain foundations set up by the pharmaceutical industry and their paid physician spokespersons who convinced the medical boards in 50 states and Canada that dangerous opioids such as OxyContin were less likely to be addictive. These physicians — in particular Scott Fishman, MD, J. David Haddox, DDS, MD, Perry Fine, MD, Lynn R. Webster, MD, Russell Portenoy, MD also downplayed the risks of addictive opioids in books as authors. These books are still available for sale and promoted to the medical profession.
Here are links to Marianne's involvement in exposing the national conspiracy of the prescription opioid/heroin epidemic, the FDA, the pharmaceutical industry, their pain foundations and paid physician spokespersons.
http://www.salem-news.com/by_author.php?reporter=Marianne%20Skolek
http://www.youtube.com/watch?v=tmPG1VjD61U&list=UUWoHUEr4ZAbQOfIqtOArjgg&index=6&feature=plcp
https://www.facebook.com/photo.php?v=855537227796352&set=vb.658186307531446&type=2&theater
- See more at: http://www.globalnewscentre.com/2014/06/06/no-accountability-in-the-opioidheroin-epidemic-results-in-dangerous-false-prophets/#sthash.mMTdZITB.dpuf
- See more at: http://www.globalnewscentre.com/2014/06/06/no-accountability-in-the-opioidheroin-epidemic-results-in-dangerous-false-prophets/#sthash.mMTdZITB.dpuf
- See more at: http://www.globalnewscentre.com/2014/06/06/no-accountability-in-the-opioidheroin-epidemic-results-in-dangerous-false-prophets/#sthash.mMTdZITB.dpuf
- See more at: http://www.globalnewscentre.com/2014/06/06/no-accountability-in-the-opioidheroin-epidemic-results-in-dangerous-false-prophets/#sthash.mMTdZITB.dpuf