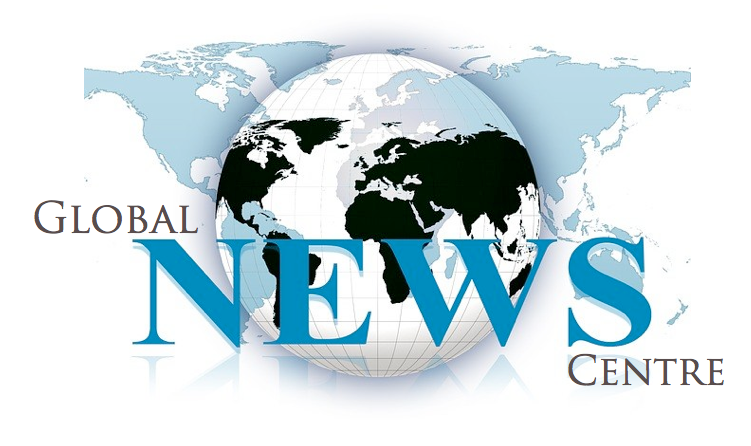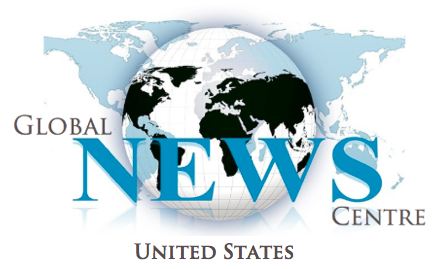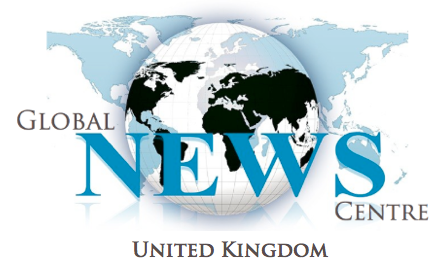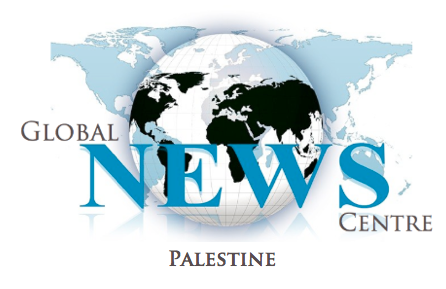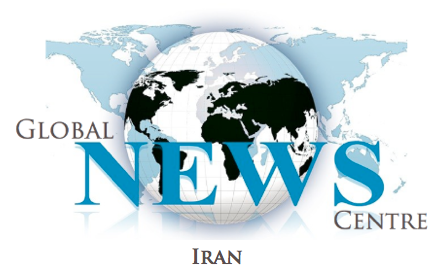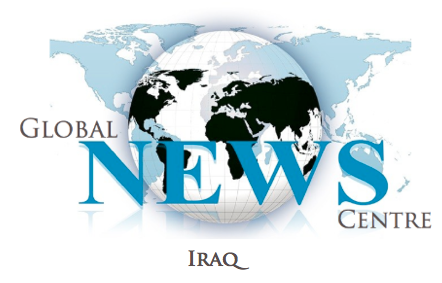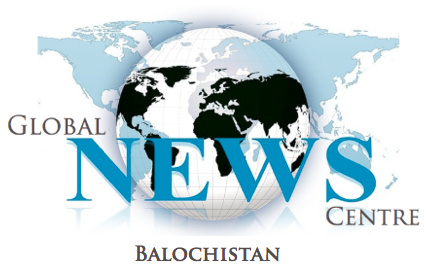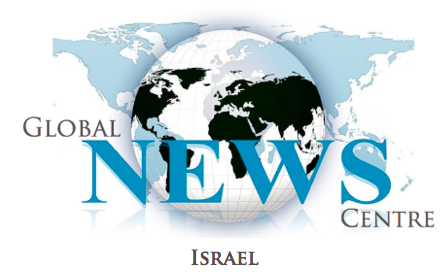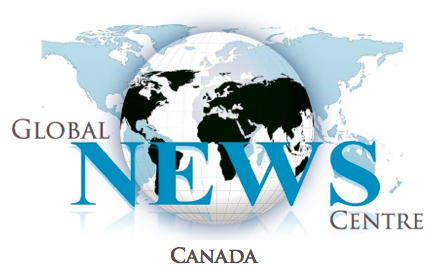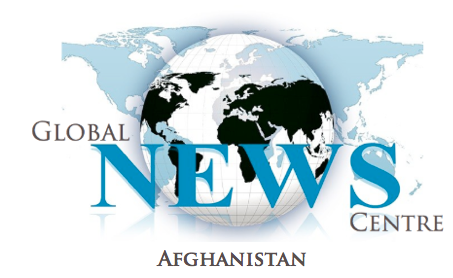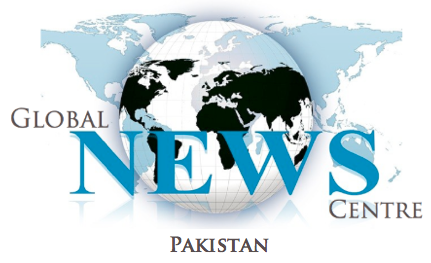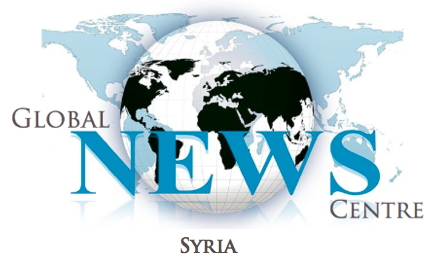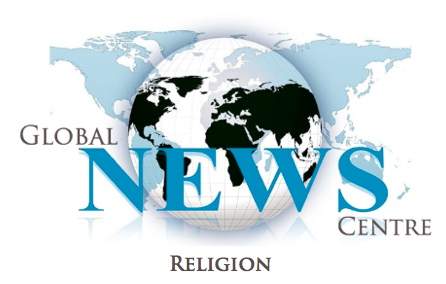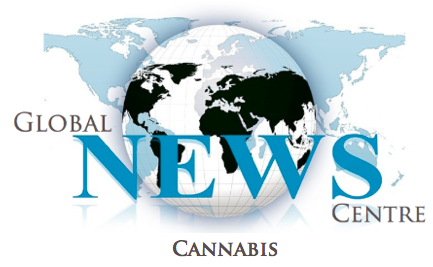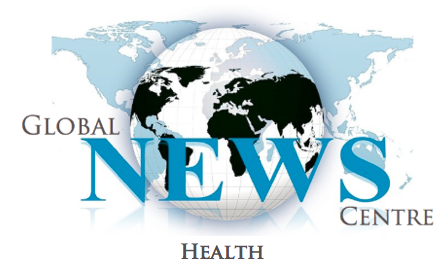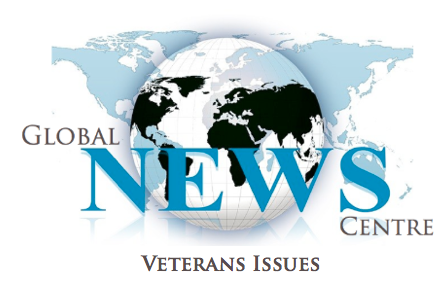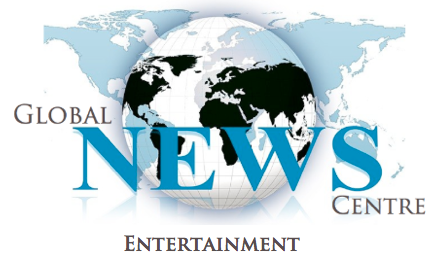 RENDEZVOUS AT DA VINCI'S JOHN THE BAPTIST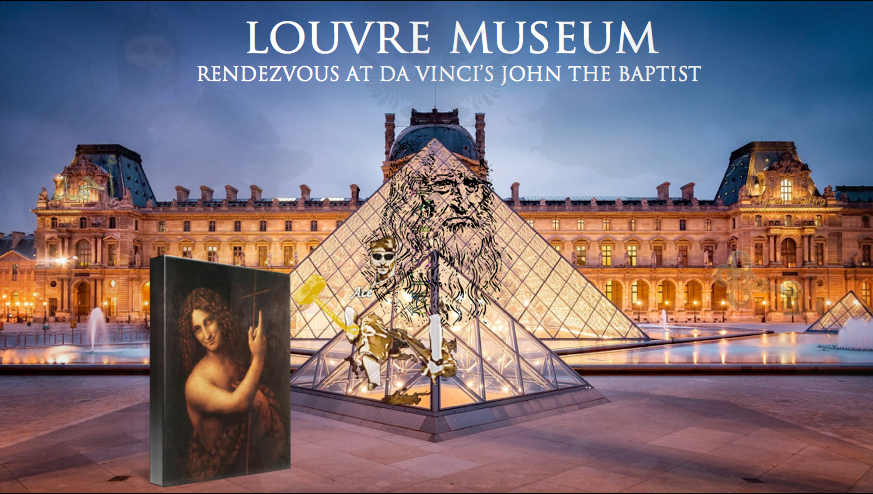 Global News Centre
Submitted by Robert Bangor
April in Paris! What a perfect time to visit the world's most beautiful city! Mitchell and Margaret Ritchie had decided to take a well-earned holiday from their responsibilities in New York. Their eldest son was following in his father's footsteps and had become an officer in the marines; their younger son was in a business school being groomed to take over Mitchell's business when he retired. Margaret was now active in social services, especially those concerning fallen women and unwed mothers. It was a Saturday, and they were moving slowly through the collection of art and artifacts in one of the world's greatest museums: the Louvre.
Their progress was slow because Margaret would often want to pause to study a particular painting while Mitchell was content with a quick glance, although he had spent an inordinate amount of time studying the famous statue of Venus de Milo from all angles. They both stopped in their tracks when they approached Leonardo da Vinci's last paining: John the Baptist. It was not the painting that caught their eyes; rather it was the man standing in front of it contemplating the famous masterpiece. 
"My God!" exclaimed Ritchie to Margaret. "It's your ex-husband—Greg Lexler!" "I didn't know he was in Paris," said Margaret. They went up to him. Ritchie extended his hand. "Fancy meeting you here!" he said as he shook hands with Greg. Margaret nodded at him but did not offer her hand.
Ritchie noticed the book in Greg's left hand. The cover had the same picture as the painting Greg had been studying intently. "Is that a guide to the art of the museum?" Ritchie asked. "Not exactly."
Greg's face held an expression that reminded Ritchie of something he had seen in the past. Then he remembered: it was the same as that which Greg had had when he started to explain the circumstances of his miraculous escape from quicksand in the Iranian desert years ago. Ritchie glanced at the book again. "Something special?" Ritchie persisted.  "Maybe," Greg replied with a smile. "Not for me." He looked again at the famous painting of the Baptist hanging above him. "For another loser: him."
Both Margaret and Mitchell turned their gaze from Greg to the portrait of John the Baptist hanging on the wall, then looked back at Greg. "The book's about John the Baptist?" asked Margaret. "The fellow whose head was chopped off to please a lady?" quipped Mitchell. "Salome, wasn't it? I saw the movie. Rita Hayworth played Salome." "That's what everybody thinks," Greg said with a knowing grin. "Until they read this book." He held it up to them so that they could see the cover.  "The Passion of the Baptist Not the Christ, by Agron Belica," read Mitchell with knitted eyebrows. "edited and annotated by Dr. Jay R. Crook." He looked up at Greg. "What's it about? Why was he a loser?" At that moment, Greg's wife Julie, the mother of his three children, joined them.  "Sorry I'm late," she said quickly to Greg putting her hand on his left arm affectionately.
"There was a line in the gift shop." She kissed him lightly on his cheek and turned to the Ritchies. "Nice to see you again," Julie said pleasantly. "We didn't know you were in Paris. How long will you be here? "Not much longer," said Margaret "We're booked on a flight to Washington tomorrow. Mitchell has business there. Have you been here long?  "Actually, no," Julie replied. "We arrived last night. This is the first place Greg wanted to visit. He's been reading up on John the Baptist and the portrait of him so he hurried up to see it. I paused to visit the gift shop and told him I'd be with him in a few minutes." "It was da Vinci's last painting," put in Greg. "He spent most of his life in Italy, but he died in France. I guess that's why this picture is in the Louvre."
Mitchell looked at the picture again. "What's he doing? Giving heaven the finger?" "Not quite," smiled Margaret. "I think he's pointing out the way to heaven. Something like that." "Perhaps he is actually pointing at the cross," Greg said. "And that points to the mystery of the crucifixion."
"Perhaps," said Mitchell looking at the picture intently. Then he shrugged and the two couples turned their attention away form the picture and began to exchange family news. The Lexlers had two girls and a boy, all of college age now. They were still living on Long Island while the Ritchies had settled in Washington, DC where Ritchie had his headquarters, but they had exchanged visits several times in past years. "It begins with the dates," Greg began earnestly, but Julie intervened.
"It's almost noon," she said and explained that they had gotten a late start. "I think there is a restaurant under the pyramid in the courtyard. She glanced around. Other visitors were about, some trying to get close to the da Vinci painting they were blocking. "We can have lunch and talk there and then return to the museum if we want." Ten minutes later, the two couples were sitting in the modern atmosphere of a restaurant beneath the somewhat incongruous metal-and-glass pyramid planted in front of the classical architecture of the Louvre. They had secured one of the last empty tables and were studying the menus in their hands. Looking at them chatting amiably about the food, no one would have guessed the turbulent origins of their friendship that lay in the turmoil of revolutionary Iran documented in Jay R. Crook's The Burnt City.
After placing their orders to a busy but courteous waiter, they settled back in their chairs. Ritchie's gaze returned to the book now resting beside Greg's napkin. Ritchie extended his hand toward it. "May I?" Greg smiled and handed him the book. Ritchie took it and began flipping through its pages. "I want to see what it says about Salome. I can't believe that Rita Hayworth could be wrong." "Like I said," Greg sighed. "It begins with the dates. Josephus…" "Who?" interrupted Ritchie. "Josephus, " repeated Greg. "Look at page 103. It tells about him. He was a Jewish general and he wrote several books about the history of Palestine a little after the time of Jesus." "I've heard of him," put in Margaret.
"Well, if you read the book, you can see how Josephus pretty much tosses the story of Salome into the ashcan of history." "No Salome?" Ritchie moaned dramatically. "What is the world coming to? You mean Rita Hayworth lied to me?" The others laughed at the exaggerated dismay on Ritchie's face.  "No, Mitchell," grinned Greg. "There was a Salome; Rita didn't lie. However, the Biblical story about her may not be true." "But she did dance?" persisted Ritchie.  Laughing, Margaret slapped Ritchie's arm.
"I'm sure she danced, but what Greg is saying is not at the beheading of John the Baptist." "That's hard to believe," Ritchie persisted flipping through the pages to find 103. "I thought it was an historical fact." He speed read the page and looked up at Greg. "Wow! Josephus was quite a man! A soldier and a writer." The marine in Ritchie was pleased by that.  "We have a volume of his works somewhere in our library," Margaret informed him. "You can check it out when we get back home." Ritchie returned to study da Vinci's portrait of John on the cover.
"There is something strange about it," he said more to himself than the others. "I've never seen a saint depicted like this. da Vinci was a genius. What did he see in the man? There is something added, something…" He paused, searching for a word.  "Ethereal, esoteric?" suggested Julie. Mitchell looked at her and nodded. Greg sat back in his chair and smiled with satisfaction. "Now you are beginning to get it," he said to Ritchie. "I wonder if Da Vinci saw something in John that others had always missed when trying to paint him. Maybe he was inspired to make John different because he was different from other holy men. Da Vinci was kind of an inspired dreamer, don't you think?"
"Perhaps," Ritchie said, trying to hide his skepticism. Then he paused to reflect on da Vinci's brilliance and innovative genius. He was perhaps the greatest figure in the Renaissance and maybe he saw something special in the character of the Baptist. But what difference did that make today? "So what?" Julie leaned forward and answered him. "Because it is a search for the truth. If history has treated him unfairly, then we need to know to correct the record. Knowledge is it's own reward." Mitchell grinned. "That's rather difficult at this distance in time." "That's what I thought too," put in Greg now catching Mitchell's attention. "Did you ever hear of the Mandaeans?" Mitchell frowned and bit his lip in thought. "Vaguely. Aren't they some sort of a sect somewhere…"
"In Mesopotamia, modern Iraq; also in Iran and elsewhere," Greg answered. "They still exist and they still revere John the Baptist and testify to his mission. And beside the testimony of Josephus, there are a lot of other things in that book you're holding. It's a search for the truth about John. Belica and Crook have done a lot of research and it sure shook up my ideas about someone I hardly ever thought of before. Some of the possibilities are really amazing!"  "Amazing?" Ritchie looked startled. "What sort of things? Give me an example."
At that point, the waiters suddenly descended upon them and began setting out the food they had ordered. Succulent smells began teasing their nostrils and they began checking each other's plates in anticipation. The pleasures of French cuisine and cooking invited them to put aside the past and to enjoy the repast of the present.  As the conversation switched to family talk, exchanging news about children and the sights of Paris, Ritchie tried to listen for a few minutes but soon found himself flipping the pages of the book once again. The beheading of John at Salome's behest was too ingrained in his worldview to be so easily dismissed by a paperback book. He looked up and found Greg looking at him curiously. Greg had noticed the perplexed expression on Ritchie's face.
"Something wrong?" Greg asked sotto voce, not to interrupt Margaret and Julie. Ritchie nodded. "Credentials. What about the author's credentials that allow him to make such assertions about John? I read his bio, but I didn't see anything about a university degree there." Greg smiled. "The scholarship of the establishment? Good things come out of the colleges and universities, but not everything. There are still plenty of independent thinkers and entrepreneurs doing business in this world. Belica doesn't have the formal credentials—he is largely self-taught—but that doesn't stop him from using his head and doing the research to challenge conventional wisdom. Remember, Leonardo da Vinci had no formal education and look what he did!
Anyway, Belica points out that John has two functions in the Bible: to validate Jesus and to have a dramatic death. Working with Dr. Crook, Belica easily disproves the Salome story and shouldn't that cause some suspicion about the first? And then there's the business of the crucifixion: Belica asks who really was on the cross? That's a question not many will dare to ask aloud." Then he stopped to take a breath. By this time, Margaret and Julie had paused in their conversation and were listening too. "There is one other thing." He had everyone's attention. "Look at the picture of John on the cover again." "Why didn't he paint him with his head on a platter like most artists do?" Mitchell muttered as he looked at it again before passing it around so Margaret and Julie take a look too. "Da Vinci never painted John's head on a platter," Greg chuckled. "Maybe for a reason. Anyway, where's his right hand?" "Pointing at the cross," said Mitchell.
"The symbol of the crucifixion," remarked Margaret. Greg nodded. "Now look at his left hand. What's it doing?" Mitchell had the book now and studied the picture closely. He looked up at Greg in surprise. "It's pointing to himself!" "What does that suggest?" Greg asked with a sly grin. "That it is someway related to himself," said Mitchell carefully. "Good Lord! It could mean that he is saying that it was he was put on the cross! That's incredible!"  "At least in da Vinci's mind," Margaret reminded everyone. "There are also questions about Roman law at the time," Greg continued. "Roman law?" echoed Mitchell.
"Yeah. At the time, Roman citizens sentenced to die were not crucified, just beheaded. Josephus mentions John's death at Macherus and others say he was beheaded then, like a Roman citizen, which he was not… It all just doesn't add up." "And Paul claimed Roman citizenship and was beheaded instead of being crucified," mused Mitchell remembering his Sunday school lessons as a boy. "And that," put in Julie who glanced proudly at her husband before smiling at Mitchell, "opens the door for a lot of other questions and mysteries." "Yeah, there are a lot of other things that don't add up in the official versions, leaving lots of room for speculation," Greg said. "It's really fascinating." Ritchie was thoughtful for a few moments and then said slowly, "Yes, I can see that." "And, can you believe this?" Greg stopped dramatically to make sure he had their attention. "This Belica fellow is not only a student of comparative religion, but also a well-known singer and song writer of songs with social and humanitarian themes. He uses the moniker 'Ace.'"
At that point, the waiter arrived at their table to ask about dessert and the conversation switched to other things. Mitchell's curiosity had been aroused by the mystery of John the Baptist and it was still occupying a corner of his mind. He started to return the book to Greg, but Greg waved it back.
"Keep it," he said, pleased that he had awakened the big ex-marine's interest. "We have another copy in our luggage." Mitchell thanked Greg and, amid the clatter of dishes, looked again at the portrait of John on the cover. John's enigmatic smile reminded Mitchell of the famous smile on da Vinci's earlier portrait, Mona Lisa. He looked at it again.
Was the Baptist smiling at him? Trying to tell him something? Why the strange position of the hands linking the cross to himself? Maybe it was the passion of the Baptist and not the Christ. Maybe something about it could be found in the book he was holding. He suddenly realized that the table talk had stopped and the others were staring at him. He put the book beside his napkin, keeping his hand on it protectively, and glanced around with a little embarrassment.  "Um, I was just thinking we should go back to the gallery after we finish here and maybe take another look at that picture and those hands."
Greg smiled to himself. The mystery of John the Baptist explored by the book had caught Ritchie's interest. Wait till he gets to the part about the crucifixion!
—Robert Bangor
© 2015, Robert Bangor
Born in 1974 of Albanian descent, Agron Belica is a student of comparative religion. He developed a particular interest in the prophet Yahya (John the Baptist) and in 2008, he published his Ihya al-Nabi Yahya, from which the present, more comprehensive study of Yahya has evolved. Belica's work on some key words in the Quran has been referenced in Dr. Laleh Bakhtiar's The Concordance of the Sublime Quran, a supplemental study resulting from her translation of the Quran, The Sublime Quran, the first such translation by an American Muslim woman. His research paper on the meaning of those key words has also been cited in The Bible by Wikimedia Foundation.
His work motivated Dr. Jay R. Crook to write the essay Rethinking John the Baptist, included in this volume. Belica has also developed a considerable reputation as a socio-political hip-hop artist. He has already contributed a number of thought-provoking songs to the genre. His Newsic Revolution album featured the noted musician and author Gilad Atzmon. Belica's songs about human rights have been played on six continents. One of those songs, Leave Those Babies Alone, was featured at the 2013, and 2014 San Francisco Pride Parade, helping to rock 1.2 million people. His eldest son, Jamal Belica, has founded the Aldin Entertainment Music Group.
Dr. Mahmoud Ayoub professor of Islamic Studies and Christian-Muslim Relations Hartford Seminary, Hartford CT: (This book) by Agron Belica is an engaging analysis of the life and mission of the two kindred religious personages, John the Baptist (Yahya) and Jesus (`Isa). Even though the central argument of the book, namely that the man who was hung on the cross was John and not Jesus, may be academically open to question as it rests on circumstantial evidence, the book will add much to the discussion of an epoch-making event that has shaped world history. The book is informative and entertaining. It is certainly worth reading.
Dr. Harte Weiner
Lead Editor, Ph.D., Stanford University: Agron Belica is a first generation American of Albanian descent. He is devoted to a few things. One is his family, another is his religion, and yet a third is intellectual and spiritual religious inquiry. His book is a tribute to this devotion and inquiry. It is a brilliant and original look at the Gospels and the Quran, as well as the earlier Mosaic texts. In this book, the self-taught Belica, with no formal education, points out linguistic and spiritual parallels between generations of key characters in three religious histories. A devout and inquiring Muslim, using the close reading of the Quran as his guide, Belica, is able to look back at the central story of the crucifixion through a new lens, the Muslim lens, using key passages from a number of religious scriptures to build a fascinating new argument. His thoughts, insights and interpretations are remarkable, profound, and leave the reader in awe.
Belica notices that a son is born to the prophet Zachariah at about the same time as a son is born to Mary. He systemat-ically and spell-bindingly leads us through the parallels between these two prophets, the second of whom we have come to know as Jesus. Both are raised in secrecy, and bring prophesy and healing. Both are spared somehow the decree of Herod at birth, only to befall religious ostracism and apparent physical mutilation beheading/crucifixion at the time of apparent earthly death.
Belica takes us through the similarities in these prophet's lives, their coming into the lives of their parents, as the sons had done, in response to prayer, or in the unlikely moment, for Mary, of her chastity. The coming together of Zachariah and Mary is cemented with the former shielding Mary from harm as her foster-father. Belica brings us back further in scriptural history to draw other such parallels when it comes to prophets, and he draws upon the Arabic roots of the names of these figures, from Adam to Zachariah's son, to convince the reader of his novel contribution to scriptural reading. But I'm not going to give that away! For that, you must read the book yourself!
This book is slim, but both erudite and yet easy to follow, in its step by step progression through the many scriptures, seemingly so familiar is Agron Belica with every passage, the apt ones come easily to mind for him, and strike an immediate cord in us, no matter how familiar or unfamiliar we are with the text and story. And yet, this book is no recipe for persuasion. It is much more sophisticated than that. Written in a devout and true Muslim spirit, it is also—as mentioned at the beginning of this review—an inquiry and a wholly new contribution to that body of sculptural scholarship.
Agron Belica advances a theory which sheds an entirely novel light on the views that are commonplace today, and, through an examination of linguistics, passages, intent, and meaning, causes us to re-examine, in an exciting, clue-ridden way, what we have assumed to be true about the three major religions for centuries, concentrating on his own Muslim faith.
Dr. Jay R. Crook
Author of The Bible: An Islamic Perspective: Agron Belica's controversial book, vigorously challenges the conventional view of John the Baptist as little more than the baptizer of Jesus and the herald of his messiahship. The result of years of study, it expounds his revolutionary theories about the life, work, and significance of the neglected prophet.
The John/Yahya that Belica's work brings forth from the shadows of history is a major prophet in his own right, with an independent stature and mission. The book is a thought-provoking and fascinating re-examination of the prophet's place in history.
Dr. Laleh Bakhtiar Resident Scholar Kazi Publications and first American woman to translate the Qur'an(See The Sublime Quran
and The Concordance of The Sublime Quran):
There are two methods of gaining knowledge in the great religious traditions of the world in general, and Islam, in particular. One method is knowledge that is imitated (taqlid) or transmitted by hearsay from generation to generation like the sciences of language, history and law. With this method, a person never asks "Why?" but accepts what is taught by an authority. In the Islamic tradition this leads to ijtihad, ijtihad specifically referring to developing expertise in jurisprudence (fiqh) to the level of being able to use independent judgment in understanding Islamic law (Shariah). Such a person is known as a mujtahid. Whoever is not a mujtahid, whoever has not reached that level, must "imitate" or "follow" a person who has, whether that person is dead (Sunni Muslims) or alive (Shia Muslims).
The second method of gaining knowledge is what is of most interest to us in this book review, that of tahqiq or intellectual knowledge where one may have a teacher for guidance but it is knowledge that cannot be passed from one generation to another. Each person has to discover it for himself or herself by "polishing the heart." by becoming a person who sees with the eye of Oneness or tawhid, a person who deeply senses his responsibility to God, His creation and His humanity.
The person who gains knowledge with this method is called "a seeker of truth" (muhaqqiq). Intellectual knowledge (tahqiq) builds on transmitted knowledge but goes deeper. Transmitted knowledge includes memorizers of the Quran and the Hadith but only with intellectual knowledge can one understand what God and the Prophet are saying. Those who lack this intellectual endeavor have, one might say, not sought the means to see with the eye of "Oneness."
Questions like "why" are not the only ones that the intellect of the seeker of truth asks because the underlying distinction is to think, "to think for oneself," and not to stop at "imitation alone." Not everyone has been burdened with this capacity as the Quran says in 2:286, but one person who has is Agron Belica. He is a seeker of truth, seeker of the Reality (haqq), a person who has verified knowledge, not on the basis of imitating the opinion of others, but on the basis of having realized the truth for himself as well as being one who acts in accord with haqq, all the time realizing his belief in the One God, the one creation and the one humanity.
A faith tradition may survive without a living mujtahid, but it rapidly disappears without a living muhaqqiq. Without a living seeker of truth, a seeker of reality, the faith tradition cannot remain faithful to its principles because it cannot understand those principles. A faith tradition may survive without a living mujtahid, but it rapidly disappears without a living muhaqqiq. Without a living seeker of truth, a seeker of reality, the faith tradition cannot remain faithful to its principles because it cannot understand those principles. Agron Belica's basic premise is to follow the Quran and the New Testament which all assert that Jesus is the Messiah. However according to the Quran and the Hadith, it only appeared to the people who bore witness to the Messiah that he had been crucified.
In reality, according to the intellectual endeavor of the author, it was "he who lives" (Yahya), the Concealer of Secrets (hasura), as the Quran refers to him who was placed on the cross and lived, a view held by early Christian Gnostics as well, but later declared to be a heresy. The Concealer of Secrets concealed the secret of his identity and that of the Messiah in order to save the Messiah. The Messiah was then allowed to carry on his prophetic mission (perhaps traveling even as far as Kashmir where many believe that he is buried). At the same time that Mary retired to a sanctuary, Zechariah becoming her protector, Zechariah prayed for an heir. The son of Mary was close in age to the son of man (the Concealer of Secrets fathered by Zechariah). They may have even been cousins who resembled one another. They both began their prophetic mission around the same time yet neither revealed themselves as to who they actually were.
The author traces these and other parallels in the lives of the son of Mary and the son of man for a fascinating read. In the great tradition of seekers of truth in the past, Agron Belica brings harmony to ancient mysteries. He shows the possibility of how thing may be in the Presence of the Oneness of God and he does so through scriptures – the Quran, Hadith and the New Testament.
This is a book that should be read by everyone who wants to discern the Reality of the story of the Messiah.
M. Dennis Paul, Ph.D.
Creator of Thought Addiction programs:
I am impressed with the amount of detail Agron, as well his editor and good friend Jay Crook, have used in composing this remarkable thesis. No easy task, Agron sets about trying to justify, clarify, and rectify, as applicable, the disparities within various retellings of the history of John the Baptist and his relationship to Jesus the Christ. It is apparent to some that political movements of the time either changed, restricted or completely eliminated various contributions to the bible. It is conceivable that all such scriptural offerings in all the various religions underwent various pressures of a similar type.
Agron opens several windows with which to air questions and suggestions that might lead to greater reasoning, awareness and understanding… part of a great gift we often take for granted (or, in some cases, refuse to employ). It is telling that some men will welcome a flame with which they may explore caverns of thought previously cursed by darkness while others will curse the flame and cling to the walls of darkness swearing that this is all there is… and all that should be. My brother Agron is most definitely the former. 
If all of Agron Belica's research and the conclusions he draws from it prove to be valid, then the traditional view of John the Baptist/Yahya, both scholarly and conventional, Jewish, Christian and Muslim, will be subjected to a tidal wave of revision and reconsideration. This will also affect most extant translations of the Quran into English, with the exception of The Sublime Quran by Dr. Laleh Bakhtiar which incorporates all of his results that relate to Quranic verses. Additionally, the great collections of medieval Islamic commentaries, both Sunni and Shia, which often repeat such colorful Biblical stories as the beheading of John the Baptist, will have to be viewed more critically. Such revisionism is sure to meet with a strong opposition. — Award winning journalist…—Tim King GlobalNewsCentre.com 
Mr. Belica has reflected an unparalleled inner commitment towards becoming a more spiritually-evolved and God-devoted person, and towards unraveling the truths and myths behind the Islamic, Judaic and Christian theologies. This substantial piece of scholarship is the result of the years of devotion to which Mr. Belica has dedicated himself, towards understanding, questioning, and seeking new perspectives on the religious traditions and issues of our times. —Roger H. Sigal, Trial Attorney – Tucson, Arizona 
I opened The Passion of the Baptist, Not the Christ cautiously, expecting the polemics of yet another anti-Christian diatribe, but was surprised to find instead a reasoned academic examination of some aspects of early Christian history as preserved in the New Testament, the writings of Josephus, and elsewhere that cause me to reconsider the role of John the Baptist in the drama of Jesus the Messiah. Islamic sources are also explored. One may not agree with all of the book's conclusions, but enough information is presented in the text and footnotes of this remarkable study to cause one to pause and rethink our assumptions about the importance of this relatively neglected prophet in the history of monotheism. An interesting read! —R.B., Ph.D. 
A More Likely Scenario. An Inspiring Read.
A well written and well thought out alternative to what was at best a problematic and most likely fictitious account of the personalities involved in the crucifixion. Belica's evidence to support his supposition is very strong, much stronger than can be found in the new testament. A very enlightening and entertaining read. —Prof. P. Dreier