Tag Archives:
Monsanto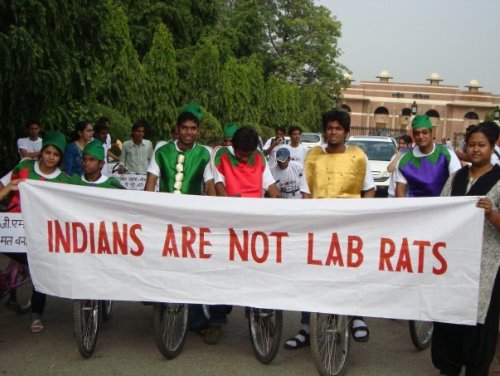 The contents of the following was presented in letter form and sent to the Office of the (PM) Prime Minister of India by [SEDEM] Society for Economic Development and Environmental Management, New Dehli, India in August 2014:
 Arun Shrivastava CMC for Global News Centre

 (CHENNAI)  Genetically Modified [GM], also called Genetically Engineered [GE], seeds and foods are extreme health and environmental hazards yet this year 120 food crops were approved for release in March 2014 and additional 13 varieties in July 2014. In this paper, we briefly review regulation and approval process, recent researches and the geo politics of seeds. We further recommend nine specific steps, including complete ban on open field trials, to make India safe from this dangerous technology.